Activist priest killed in Ecija gun attack
December 5, 2017 | 4:00pm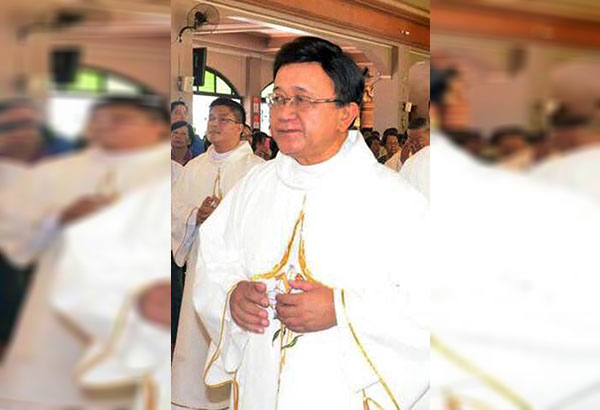 CLARK FREEPORT, Pampanga, Philippines — A retired Catholic priest was killed by unidentified gunmen in Jaen, Nueva Ecija, police said yesterday.
Marcelito Paez, 72, was driving his Toyota Innova van along the Jaen-Zaragoza Road when motorcyle-riding gunmen blocked his path and opened fire at his vehicle in Barangay Lambakin late Monday.
Paez succumbed to multiple gunshot wounds in the body while being treated at the Gonzales General hospital in San Leonardo town.
Provincial police director Senior Supt. Eliseo Tanding said a task force was formed to look into the murder of Paez.
Tanding said investigators are looking at the victim's profile and background which could provide clues on the people who wanted the retired priest dead.
"We have yet to establish the motive," Tanding said.
Human rights group Kaparatan condemned Paez's killing, which they claimed occurred after the victim assisted in the release of suspected communist rebel Rommel Tucay from the provincial jail in Cabanatuan City.
Tucay was arrested in Carranglan, Nueva Ecija several months ago for illegal possession of explosives and firearms and was suspected to be a New People's Army (NPA) guerrilla. He was reportedly an organizer of the militant group Alyansa ng Magbubukid sa Gitnang Luson.
Paez reportedly facilitated the release of Tucay on bail.
Paez worked as a coordinator of the Rural Missionaries of the Philippines and had been active in campaigns for upholding human rights in Central Luzon, Karapatan said.
Paez belonged to the Diocese of San Jose City and served as parish priest of the towns of Sto. Domingo, Guimba, Nampicuan, Rizal and General Natividad in Nueva Ecija before retiring in 2015.
The Catholic Bishops' Conference of the Philippines (CBCP) said Paez served the diocese for more than 30 years.
Even after retiring from the priesthood, Paez was involved in the Church's human rights and social justice advocacy, the CBCP said.
"We strongly condemn the unjust and brutal killing of Fr. Tito Paez," Nueva Ecija Bishop Roberto Mallari said.
"We call on the authorities to conduct investigation and give justice to his death," he said.
Malacañang promised an investigation on the killing of Paez.
"Like all killings, they will be investigated by police authorities. And if there's sufficient evidence to charge anyone, then authorities are duty-bound to file the necessary information," presidential spokesman Harry Roque said. – With Ric Sapnu, Emmanuel Tupas, Evelyn Macairan, Alexis Romero