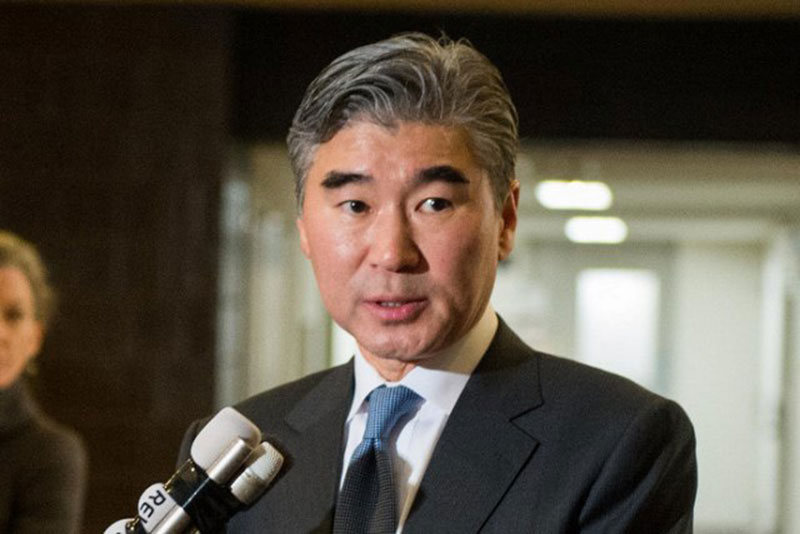 "Just as the issue of Balangiga Bells is a deeply emotional issue for the Philippine side, I think it's similar in the United States," US Ambassador Sung Kim said. AP, file
US working 'very hard' to return Balangiga bells, envoy says
MANILA, Philippines — Washington remains committed to reaching a resolution that would allow the return of the Balangiga Bells to the Philippines, US Ambassador to the Philippines Sung Kim said Monday.
Kim reiterated his earlier statement that the US is willing to return the three bells taken from Balangiga, Eastern Samar in the Philippine-American War at an earlier date.
The US envoy echoed the statement of Philippine Ambassador to the US Jose Manuel Romualdez, who said that he is optimistic that the three bells will be returned to the country soon.
"We are continuing to work very hard to reach a mutually satisfactory resolution... I'm on the same page with Ambassador Romualdez in the sense that, yes, we very much hope that the resolution will be soon," Kim said in an interview with ANC's Headstart on Monday.
RELATED: US to resolve Balangiga bells issue with Philippines
Kim, however, admitted that there are challenges in the US as some veterans' groups, local politicians and citizens are reluctant to return the bells to the Philippines.
"Just as the issue of Balangiga Bells is a deeply emotional issue for the Philippine side, I think it's similar in the United States," Kim said.
The US government is engaging in dialogue with various groups and stakeholders to reach a resolution on the matter, the US envoy added.
During President Rodrigo Duterte's second State of the Nation Address in July, the president demanded that the US return the three bells that American troops seized in 1901 as war booty.
The bells were part of a signal for Filipinos to attack American troops in town on September 28, 1901. The attack, which happened early in the morning, left at least 48 members of the 9th US Infantry Regiment dead.
The Philippines has been trying to have the bells returned since Fidel Ramos was president. A petition to have the bells returned was revived in the wake of Typhoon Yolanda in 2013. Samar was among the islands devastated by the supertyphoon.
Two of the bells are now in a US military base in Cheyenne, Wyoming while another one is at a museum in South Korea.
RELATED: Duterte ask US Congress to allow return of Balangiga bells