Apple takes down Tokhang mobile games
November 28, 2017 | 4:00pm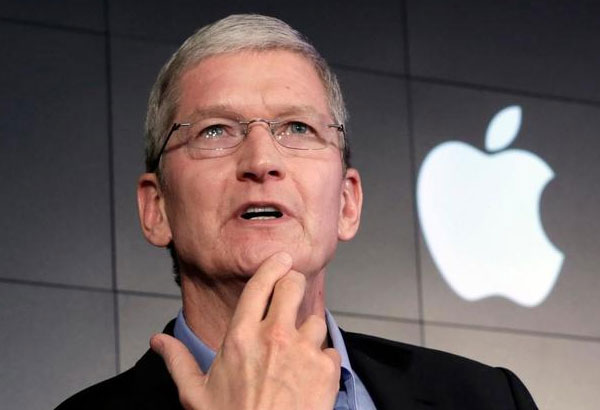 MANILA, Philippines — Technology company Apple has taken down mobile application games that appear to glorify the Philippine government's deadly war against illegal drugs, according to a regional organization supporting victims of illegal drugs.
The Asian Network of People Who Use Drugs (ANPUD) yesterday announced the success of its campaign urging Apple chief executive officer Tim Cook to take down insensitive content from the company's App Store for iOS users.
"We did not receive a direct response from Mr. Cook or Apple Inc. However, most of the apps (games) no longer appear in the search result of app store," ANPUD said in a statement.
"These games include Duterte knows Kung Fu: Pinoy Crime Fighter, Duterte Running Man Challenge Game, Fighting Crime 2, Tsip Bato: Ang Bumangga Giba! that featured Duterte or Philippine National Police chief (Ronald) Bato dela Rosa shooting down criminals," it added.
The mobile games feature Duterte and Dela Rosa catching criminals or evading obstacles via popular game plays such as endless run.
In its earlier petition letter, ANPUD regional coordinator Anand Chabungbam said the games were offensive as it attempts to normalize mass murders in the context of the war against illegal drugs.
"This is unacceptable, we are disappointed as well as offended having to witness such a disgusting attempt to normalize mass murders and impunity through virtual games available in the App Store," he said
"If Apple truly promotes human values (as they claim)then they will be responsive to our call and remove these apps immediately because these apps also violate their App Store Review Guidelines," he added.
The mobile game applications are still available for download at Google Play Store for android users.
PNP chief Dela Rosa said Apple has misinterpreted the government's anti-drug campaign with its mobile application games.
Dela Rosa said it is good Apple has taken down the games, which showed him and President Duterte shooting down criminals in "Oplan Tokhang," the flagship campaign against illegal drugs that is not about violence.
"They made the wrong interpretation. Tokhang is not about shooting people," Dela Rosa told reporters in an ambush interview.
Dela Rosa said Tokhang is derived from Visayan words which means knock and plead. In the program, policemen knock on the doors of homes of drug suspects and urge them to stop their illegal activities. –Emmanuel Tupas