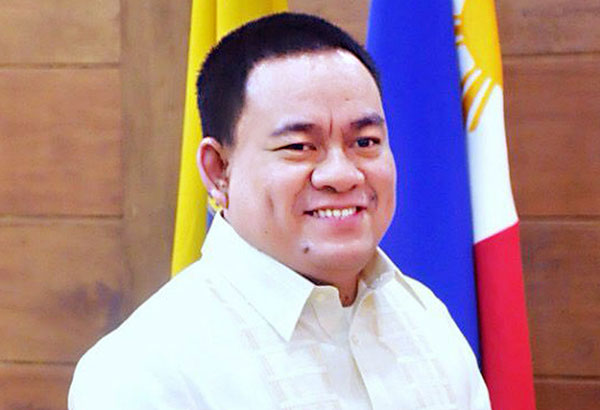 Duterte appoints Abas as new Comelec chief
(The Philippine Star) - November 24, 2017 - 4:00pm
Ex-DOJ chief to head ERC
MANILA, Philippines — President Duterte has appointed Commission on Elections (Comelec) commissioner Sheriff Abas as the poll body's new chief while former justice secretary Agnes Devanadera has been named chairperson of the Energy Regulatory Commission (ERC).
Duterte signed the appointment papers of the two on Nov. 22, a move welcomed by the Comelec and the ERC.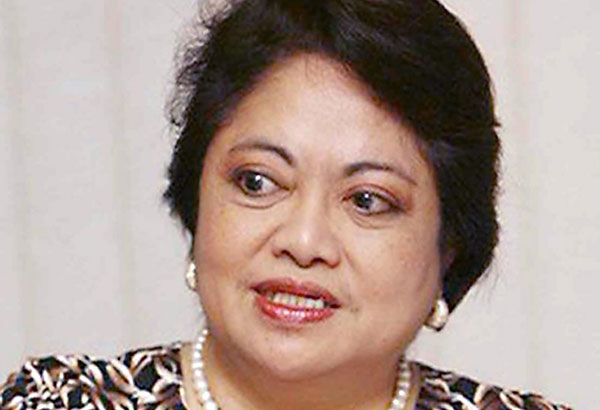 Devanadera
Abas will serve the unexpired term of Andres Bautista, who resigned after he was accused by his estranged wife Patricia Cruz of having undeclared wealth. Bautista's term was supposed to expire on Feb. 2, 2022.
Abas' nomination has to be confirmed by the Commission on Appointments.
A nephew of Moro Islamic Liberation Front chief negotiator Mohagher Iqbal, Abas was named Comelec commissioner by former president Benigno Aquino III in 2015.
The new poll chief obtained his philosophy degree from Notre Dame University in Cotabato City in 1999 and his law degree from Ateneo de Davao University in 2004.
Abas entered government service in 2007 as assistant regional director of the Civil Service Commission Regional Office No. 12.
It was not the first time a Comelec commissioner was promoted to Comelec chair. In 1989, then President Corazon Aquino appointed Comelec commissioner Haydee Yorac as poll chief.
Devanadera, meanwhile, replaced former ERC chair Jose Vicente Salazar, who was dismissed last month after the Office of the Executive Secretary (OES) found him liable for simple and grave misconduct.
The OES said Salazar had tried to influence the ERC's procurement process so that his favored supplier would win the contract. He was also found to have issued orders to renew power purchase deals without the approval of other commissioners.
Devanadera will serve Salazar's unexpired term, or until July 10, 2022.
She was solicitor general and justice chief during the Arroyo administration.
Devanadera and 18 others were charged with graft over the allegedly anomalous P6.1 billion settlement deal between the Philippine National Construction Corp. and a private company in 2006.
The charges were dismissed after the Sandiganbayan ruled that the Office of the Ombudsman had violated Devanadera's constitutional right to speedy trial.
Welcome move
Comelec spokesman James Jimenez said the nomination of Abas "bodes well for the commission as the institution approaches the eve of the 2019 midterm elections" as well as the barangay and Sangguniang Kabataan polls in May next year.
"And with two senior commissioners scheduled to end their terms early next year, it is ideal that the position of chairperson not remain vacant for long," he pointed out.
Jimenez was referring to commissioners Arthur Lim and Christian Robert Lim, named acting chairman after Bautista resigned. They are set to retire in February 2018 after completing their seven-year term.
Asked by reporters if Abas' nomination does not violate a provision in the Constitution against "reappointment" of a sitting commissioner to the post of chairman, Jimenez cited as "jurisprudence" a ruling of the Supreme Court (SC) in the Funa versus Villar case in April 2012.
The high tribunal ruled that the appointment of then Commission on Audit commissioner Reynaldo Villa as acting chairman and then chairman was not unconstitutional.
The court declared that the "promotion of Villar was legal but he could serve up to Feb. 15, 2011 only because his tenure should not exceed seven years."
"A commissioner who has served less than seven years may be appointed to the unexpired portion of departing chairman's term, provided that the new appointees' total years of service will not exceed his original seven-year term," Jimenez added.
Jimenez's pronouncement was backed by former Comelec chairman Sixto Brillantes who also cited Villar's case.
"I don't think it's unconstitutional because there are many previous rulings on this. One particular case is the Villar case wherein the Supreme Court had determined that the appointment of a commissioner to become chairman is a different appointment," he said.
Sen. Sherwin Gatchalian described Abas' appointment as practical considering that the poll body needs to address pressing issues related to its preparations for the coming elections.
Gatchalian said the appointment of someone with "institutional knowledge and technical expertise" would provide the Comelec continuity of leadership to plan ahead and implement a well-managed voters' education program as well as capacity building training for its personnel.
The senator stressed the foundation of country's democracy rests on the conduct of credible, transparent and fair elections.
"I sincerely hope newly appointed Comelec chief Sheriff Abas will safeguard this foundation of democracy by exercising his duties with impartiality and prudence," Gatchalian said.
Rep. Sherwin Tugna of Citizens Battle Against Corruption, who chairs the House committee on suffrage and electoral reforms, also welcomed the appointment of Abas.
"I look forward to working with him and other Comelec officials in improving our electoral process for the benefit of our people and the nation," he said.
"I think the President considered the fact that Commissioner Abas is an insider and (is) from Mindanao," he said.
Tugna said Abas would know how to plug electoral loopholes in Mindanao, where election results were often questioned in the past.
At the ERC, the agency's officer-in-charge Alfredo Non said the commissioners welcomed the appointment of Devanadera and expressed belief that the industry and the players would benefit from her appointment considering her extensive experience.
Salazar was not available for comment as of press time. He earlier vowed to exhaust all legal options available to clear his name from corruption allegations.
Energy Secretary Alfonso Cusi, Aboitiz Power Corp. president and chief operating officer Antonio Moraza, and AC Energy Holdings Inc. president and chief executive officer John Eric Francia said in a text message that Devanadera's appointment is expected to get the power industry to speed up regulatory actions and decisions on pending issues.
"We are hopeful things will move faster forward," Cusi said.
Corruption allegations in the ERC started after then director Francisco Jose Villa Jr. committed suicide on Nov. 9, 2016 and revealed corruption activities in the agency through his suicide letters.
Duterte ordered ERC officials to resign or he would abolish the agency. Power players have been burdened by the regulatory office's slow processing of permits for new power projects even prior to the emergence of corruption issues.
Regulatory approvals can take as much as three years as the ERC also processes cases such as complaints from consumers.
Duterte also appointed Roberto Bernardo as public works and highways undersecretary.
Newly designated foreign affairs undersecretary Ernesto Abella, meanwhile, will take charge of the department's strategic communications, Secretary Alan Peter Cayetano confirmed yesterday.
Cayetano welcomed the appointment of Abella to the Department of Foreign Affairs (DFA), saying it would help the Philippines to be more effective in communicating its message to the rest of the world.
"As head of strategic communications, which is among the duties he will be assigned to, Undersecretary Abella can be expected to help us more effectively articulate President Duterte's foreign policy and his directive to serve and protect the millions of kababayan overseas Filipino workers we have abroad," he added.
Details of Abella's specific functions as head of strategic communications have yet to be released.
But in his statement, Cayetano said Abella would be an asset to the DFA as there is much work to do in promoting the country and Filipinos abroad before the international community.
Abella served as Duterte's spokesperson until Oct. 27 when he was replaced by former human rights lawyer and Kabayan party-list Rep. Harry Roque. –Danessa Rivera, Paolo Romero, Jess Diaz, Janvic Mateo