Duterte eyes cheap medicine from India
November 14, 2017 | 4:00pm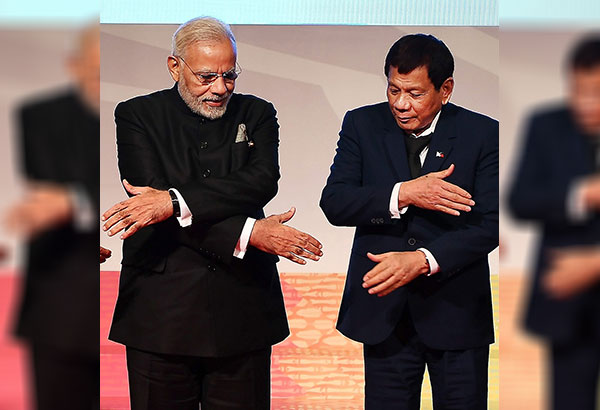 MANILA, Philippines — President Duterte is eyeing stronger trade relations with India, especially in the purchase of affordable medicine.
During his bilateral meeting with Indian Prime Minister Narendra Modi late last Monday, Duterte expressed hope that there would be Indian investors who are interested to produce cheap medicine in the Philippines.
"We want to discuss trade relations further… I'm happy that you're here because we can't find the medicine, and you have it," Duterte said.
"We would (be) happy to see you building an investment that would include the medicine… I'm more interested, really, in the medicine because we are a poor country," he added.
Duterte said he might send his finance, agriculture, trade and health secretaries to India to talk about ways to ensure the availability of affordable medicine in the Philippines.
Four cooperation agreements in defense, logistics, agriculture and micro, small and medium enterprises were signed between the two countries, according to Indian media reports.
In the same meeting, Duterte praised Indian-made Mahindra cars being used by the Philippine National Police.
"It's the one that's being used and there are a lot of them… almost 1,000 and (they're) good and (they're) being used now. They are outside, they are guarding this place," the President said.