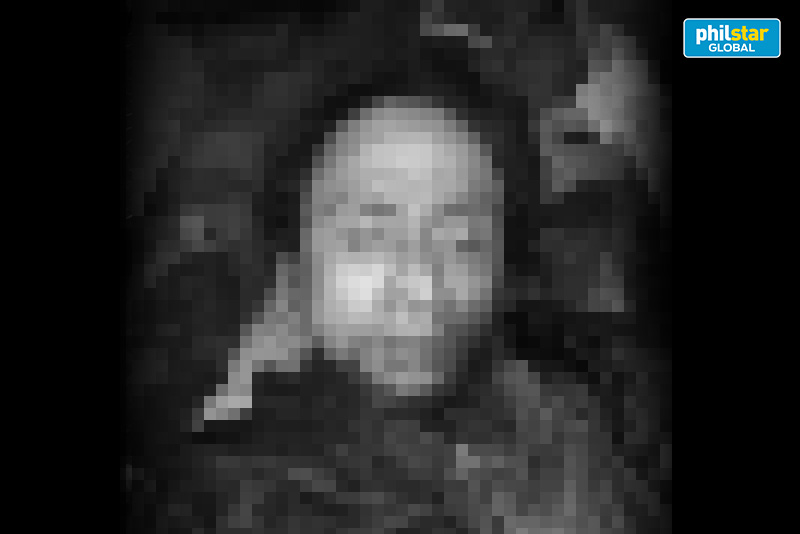 Photo released by military sources on Monday, Oct. 16, 2017 shows supposed remains of Abu Sayyaf sub-leader Isnilon Hapilon. Image obtained by STAR/John Unson, File
'Oplan Bingo vs Hapilon ignited Marawi siege'
Roel Pareño
(The Philippine Star) - November 3, 2017 - 4:00pm
ZAMBOANGA CITY , Philippines — Agents of the Naval Intelligence Service Group (NISG) tracked down Islamic State (IS) emir Isnilon Hapilon in Marawi where the operation to arrest the terrorist leader prompted militants to prematurely occupy the city last May 23.
Rear Admiral Rene Medina, commander of the Naval Forces Western Mindanao (NFWM), said NISG members under his command began tracking down Hapilon after the IS and Abu Sayyaf leader slipped out of Basilan last year.
Hapilon reportedly sought refuge in Central Mindanao and merged with the Maute group.
Medina said the NISG monitored Hapilon in Central Mindanao in February after the intelligence unit made contact with one of the members of the terrorist leader's inner circle.
He said the NISG made plans to get Hapilon and launched "Operation Target Pocket Bingo."
Medina said the NISG made contact with one of the assistants of Hapilon that provided them the location of the terror leader.
He said the planning was ongoing until May 20 when he gave the go-signal to get Hapilon from his hideout in Marawi City.
"We have been tracking him down as early as February, we have contact from one of his assistants in the inner circle and we have also leads from the other members," Medina said.
He said there were plans to neutralize those in the inner circle but the decision was set aside as it would prevent them from getting closer to the exact location of Hapilon.
According to Medina, the NISG initially had no information on the exact location of Hapilon except for the hideout of his assistants.
He said that on May 20, Operation Target Pocket Bingo was presented to him for approval to execute the arrest or neutralization of Hapilon.
Medina said they also secured information that Hapilon and the Maute group had a bigger plan, which turned out to be the plot to occupy Marawi City and establish an IS caliphate in the Philippines.
"And the only way to stop that plan is to neutralize IH," Medina said, referring to the terrorist by his initials.
Government troops backed by the police launched the raid to get Hapilon on May 23 in his hideout in Barangay Basak Malutlut but were repelled by the terrorist group, triggering the five-month long hostilities until the death of Hapilon, the Maute brothers and other foreign terrorists.
Medina admitted that he could not help but speculate on what could have happened had he not approved the operation to arrest Hapilon.
"We should give our congratulations to the NISG personnel of Western Mindanao – the silent workers," he added.
Medina said they also want to give recognition to one of the contacts of the NISG, but as of the moment they could not reveal their source from the group of Hapilon for security reasons.