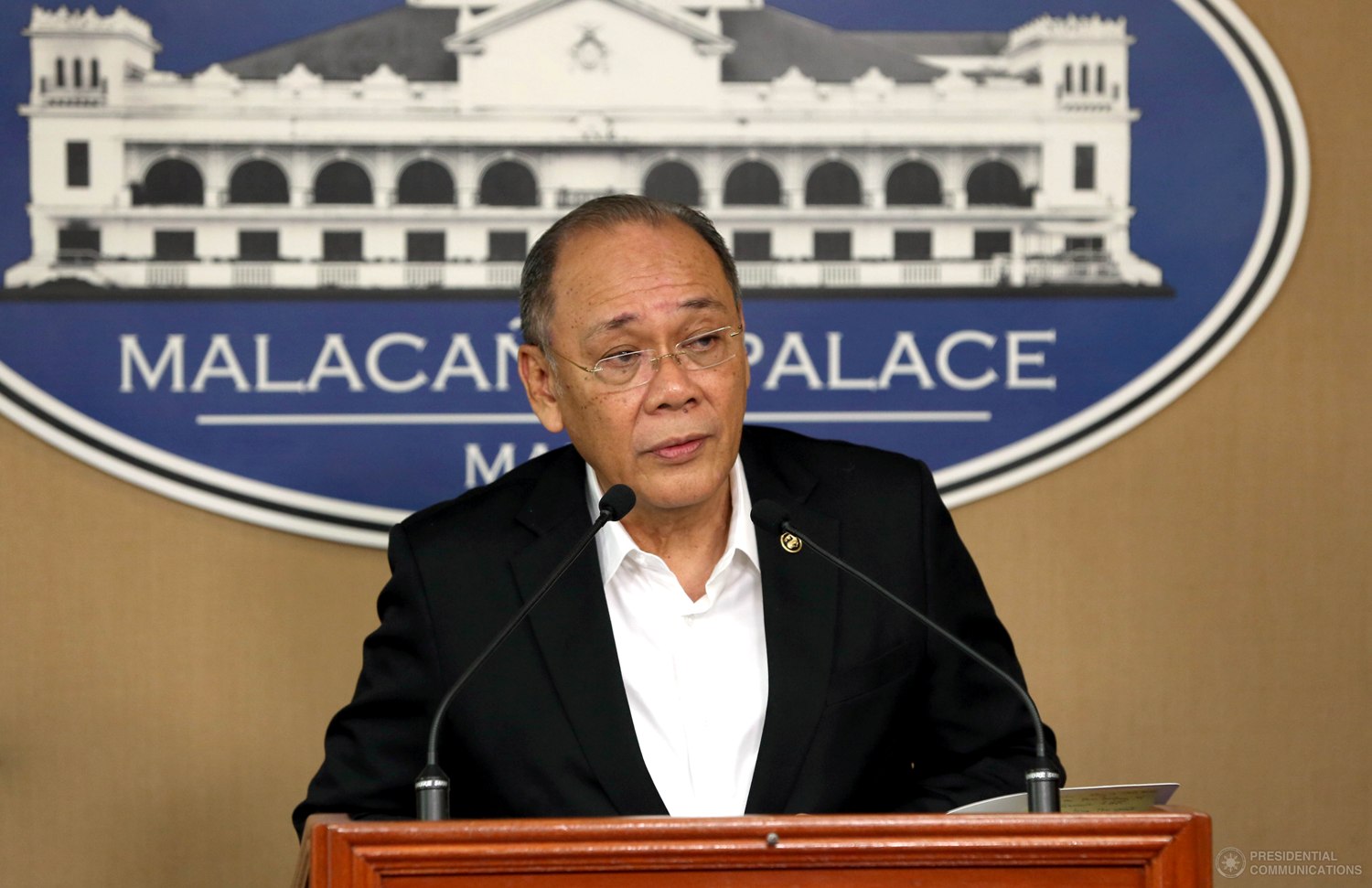 In a same statement on Saturday, Presidential Spokesperson Ernesto Abella condemned the supposed "relentless" blaming of police for drug-related deaths. PCOO/Released
Palace: Killer of Michael Siaron a drug syndicate member
(philstar.com) - October 21, 2017 - 8:47am
MANILA, Philippines — Malacañang on Saturday said authorities have learned that the "real" assailant behind the killing of Michael Siaron, the man in the Pieta-like picture, was a member of a drug syndicate.
"Authorities have put closure on the death of Michael Siaron, whose photo was compared to the Pieta image, after ballistics examination from a recovered firearm revealed that he was killed by a member of a syndicate also involved in the illegal drug trade," presidential spokesperson Ernesto Abella said in a statement.
"The Siaron case verifies what government has said from the start of the campaign against illegal drugs --- many of these killings were perpetrated by those involved in drug operations as well; drug traffickers and pushers eliminating each other," Abella added.
At about 12:45 a.m. on July 23, 2016, Siaron, 30, was walking along EDSA near the Rotonda in Pasay City when he was shot by two unidentified men riding tandem on a motorcycle.
Police said Siaron, allegedly a drug pusher, sustained multiple gunshot wounds in the body. The suspects who were both wearing full-face helmets, sped away towards EDSA after the shooting.
Police said the suspects also dropped a note near Siaron's body. The note read: "Pusher ako, wag tularan."
In his State of the Nation Address last year, President Rodrigo Duterte alluded to a photograph published by a broadsheet showing a woman hugging Siaron's dead body. The photo was taken by photojournalist Raffy Lerma.
"Kayo namang hindi pa bungog diyan, hindi pa pumasok yang mga droga, eh kung ayaw ninyong mamatay, ayaw ninyong masaktan, huwag kayong umasa diyan sa mga pari pati human rights hindi nakakapigil yan ng kamatayan. So huwag ninyong gawin," Duterte said in his SONA.
"Eh tapos nandiyan ka nakabulagta and you are portrayed in a broadsheet na parang Mother Mary cradling the dead cadaver of Jesus Christ. Eh yan yang mga yan magda-dramahan tayo dito. [Dito ako nakatingin kasi nandito ang public eh]," he added.
The image drew flak on social media as it depicted the sculpture of Michelangelo's Pieta where Mary was carrying the body of Jesus Christ. Some netizens said the photo was staged.
In the same statement on Saturday, Abella condemned the supposed "relentless" blaming of police for drug-related deaths.
"The relentless attribution of such killings to police operations was both premature and unfair to law abiding enforcement officers who risk life and limb to stop the proliferation of illegal drugs in our society," the Palace spokesman said.
"Government assures the public and the families of victims of deaths under investigation that authorities will pursue cases until the truly guilty are brought before the bar of justice," he added.
Duterte—who easily won the race to Malacañang last year on a promise to use deadly force to wipe out crime and drugs—has stoked international alarm for activating his fierce anti-drug campaign.
Human rights watchdogs say most of the fatalities are extrajudicial killings committed by cops and unknown assailants—a claim that the government has vehemently denied by insisting that police are only killing in self-defense while gangsters are silencing potential witnesses.
Police data show more than 3,900 have "died in police operations," suggesting these are drug suspects who engaged arresting officers in shootouts.
Filipinos have mostly backed Duterte's drug war even as critics condemned the spate of killings.
But the recent deaths of three teenagers in the country's capital have triggered rare street protests and highlighted concerns about abusive police officers.