I'll serve full term – Duterte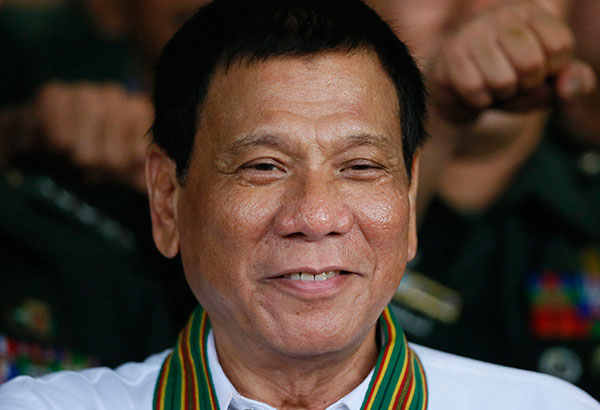 DAVAO CITY , Philippines — He may look unhappy and exhausted, but President Duterte said he is not quitting in midstream and intends to finish his term until 2022.
"I intend to serve really the full term, with God's will and Allah, so that I can give to the Filipino what I have promised," Duterte said.
He admitted the workload of the presidency is overwhelming and he has grown weary.
But Duterte said the fact that he has so many problems to solve is more than enough for him to go on and fulfill his mandate.
"Am I happy? I am not, because I am already tired. I am 72 and I need at least seven hours of sleep to keep me up the whole day," he said.
Duterte starts his workday usually at 1 p.m. and lasts until the wee hours of the morning the following day where he has to read and review documents that need his signature.
Duterte however was quick to point out that he is fully aware of the job of being the President, which he said sometimes takes getting used to.
Duterte lamented how the presidency changed his lifestyle and he could not even frequent his favorite hangout for security reasons.
He said the only escape from it all is for him to quit.
"The only way to escape is to quit. But I am not quitting. And quitting is not good because I have a covenant with the people. I have an agreement with the people, that I have to serve you for six years," he said.
Duterte said he is happy that God heard his prayers especially now that he is the top official of the land.
"I prayed for guidance especially I am not at the helm. I am the captain of the ship. I am here to serve my people," he said.
He said he hopes to achieve all that he promised with the help of the people. "But really all I need is a little patience."
Duterte said he promised three main objectives: to address problems on corruption, illegal drugs and criminality.
"My order to the military and police is to destroy the drug organization and criminality to control it. We are also dealing with corruption in government," the President added.