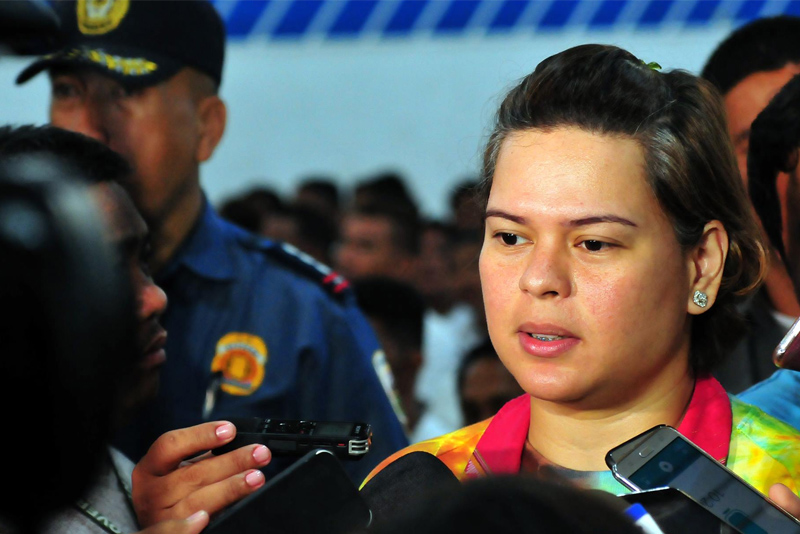 "Where is your proof? Since he is accusing, he should prove that what he is saying is true," the mayor said. Davao City Government/Released
Sara to Trillanes: Prove accusations
(The Philippine Star) - October 7, 2017 - 4:00pm
DAVAO CITY , Philippines — Presidential daughter and Mayor Sara Duterte-Carpio yesterday dared Sen. Antonio Trillanes IV to prove that Davao City-based businessman Sammy Uy had been depositing money for President Duterte and his children every six months from 2011 to 2013.
"Where is your proof? Since he is accusing, he should prove that what he is saying is true," the mayor said.
Trillanes, in reaction, said he would present specific details about the bank transactions between Uy and the President's family tomorrow.
He earlier claimed in a privilege speech that Uy, a close friend of Duterte, had been depositing to the accounts of the President's four children – Sara, Paolo, Sebastian and Veronica – as well as that of his common-law wife Honeylet Avanceña. The deposits allegedly amounted to P118 million.
Since the campaign period for the 2016 elections, he has been coming out with allegations that Duterte and his family maintained accounts in various banks. He has also repeatedly challenged the President to sign bank waivers so the Anti-Money Laundering Council and the Office of the Ombudsman could look into all these accounts.
"Every day that he refuses to sign the waiver only strengthens the opinion of the people that he is hiding something and therefore he is being sentenced," Trillanes said.
He added that Duterte's support base is dwindling and that the tide will eventually turn and lead to the President's removal by impeachment.
In the case of Duterte's children and partner Honeylet, Trillanes claimed that Uy deposited P10 million every six months to their accounts from 2011 to 2013.
In total, Trillanes said the deposits and transfers already amounted to at least P2.2 billion. – With Marvin Sy