With phaseout of old jeepneys, P1.5 billion set for PUVs
September 11, 2017 | 9:32am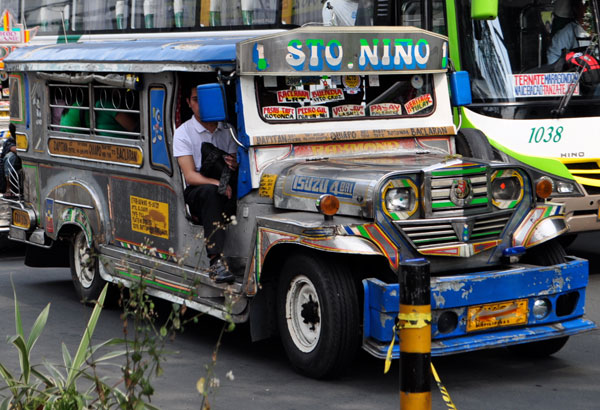 MANILA, Philippines — Financial assistance amounting to P1.5 billion will be given to transport corporations and cooperatives for the initial implementation of modernization of public utility vehicles.
The Department of Transportation and the Development Bank of the Philippines on Monday launched the Program Assistance to Support Alternative Driving Approaches, which allows transport corporations and cooperatives to purchase new PUVs.
The key features of the project, nicknamed PASADA, are the 5-percent equity for vehicle purchase, 6-percent interest rate and seven years of repayment period.
The eligible borrowers of the program include transport companies and cooperatives, which have been qualified to receive franchise under the Omnibus Franchising Guidelines.
Loans can also finance the construction of street garages and terminals and acquisition of necessary equipment for proper operation and maintenance of the PUVs.
The PUV modernization program seeks to phase out old and dilapidated jeepneys and replace them with high-quality transport systems that are environment-friendly and have greater capacity.
The program is also seen as a solution to decongest the traffic-choked streets of the country. It was officially launched on June 19.
DOTr on Monday also released the prototype design of jeepneys that has met the guidelines set by the government.
'Not anti-poor'
Transport groups are wary of the PUV modernization program, saying small jeepney operators do not have enough money to finance the revamping of jeepneys.
For Transportation Secretary Arthur Tugade, however, the reform in the road-based public transportation system is "not anti-poor."
"It is not designed to phase out jeepneys or the jeepney business. It is actually designed to strengthen [and] to guarantee the profitability of this jeepney business to move on and go on," he said.
"Maghanap buhay ka pero wag mong patayin 'yung environment. Maghanap buhay ka pero pangalagaan mo ang henerasyon na darating," Tugade added.
DBP Chairperson Alberto Romulo, moreover, said the jeepney modernization is a political issue that "nobody wants to touch."
"The issue of jeepney phase out and modernization has been in the backburner of the previous administrations for a long, long time," Romulo said. "Thousands of drivers and families will be affected by the proposed reforms thus no administration has the courage, the creativity and the political will to confront this issue as Sec. Tugade has been doing."
Transport group Stop and Go Coalitions will conduct a two-day nationwide transport strike on Sept. 25 and 26 as a protest against the modernization of PUVs. Last month, the group's plea to stop the government's modernization program was denied by the Quezon City Regional Trial Court Branch 18.
There are over 220,000 registered public utility jeepneys nationwide. Ninety percent of these are 15 years and above.