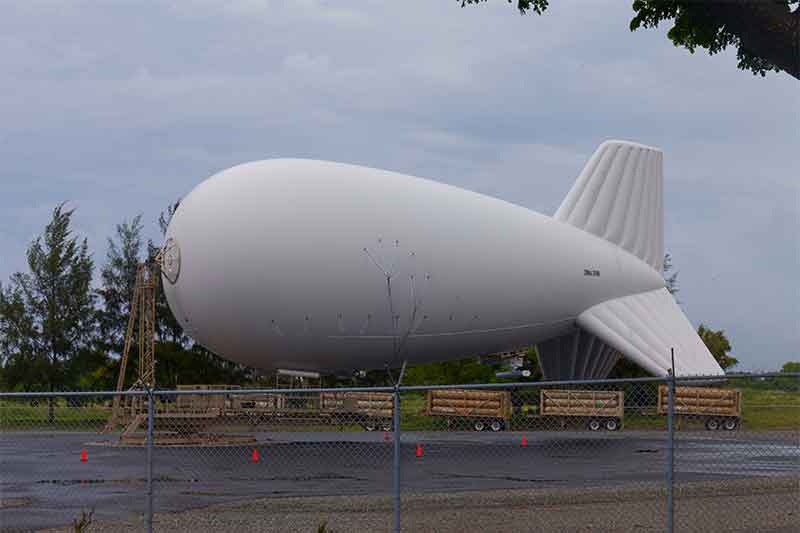 The 28M Class Tethered Aerostat Radar System (TARS) at the Naval Education and Training Command in Zambales US Embassy/Released
Philippine Navy receives radar blimp from US
(Philstar.com) - August 23, 2017 - 7:35am
MANILA, Philippines — The United States (US) has turned over a new Tethered Aerostat Radar System (TARS) to the Philippine Navy which will enhance its maritime surveillance capabilities.
The rapidly-deployable 28M Class TARS can rise to an altitude of 5,000 feet while tethered by a single cable. It is a self-sustained, unmanned lighter-than-air platform, according to the US Embassy.
This donation would enhance the Navy's capability in maritime intelligence surveillance and reconnaissance by detecting maritime and air traffic within the country's coastal waters.
The TARS will also be used for humanitarian assistance and disaster response operations.
The donation of the radar system is part of the US Maritime Security Initiative, a program for Southeast Asian countries that seek to improve their abilities to address maritime challenges.
About 16 personnel of the Philippine Naval Information and Communication Technology Center went through a six-week training program to learn assembly, handling, operation, maintenance and troubleshooting of the radar blimp. They will instruct the next batch of operators.
"The TARS includes a weather station that provides telemetry data for the monitoring of ambient temperature, pressure, wind speed and other pertinent parameters to successfully operate the system," the US Embassy said.
The TARS will be stationed at the Naval Education and Training Command in Zambales, the largest Navy base with flat terrain. It also fits the minimum requirement of 300 square feet for the launching of the radar system. — Patricia Lourdes Viray
RELATED: Navy to get new radar system from US