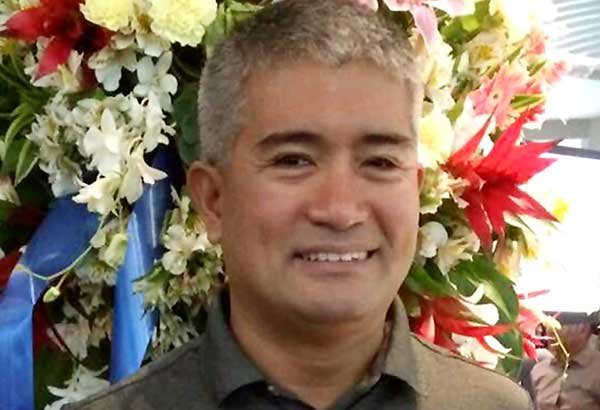 Comelec's 'Aquaman' takes on English Channel
MANILA, Philippines - An election officer of the Commission on Elections (Comelec) will attempt to be the first open water swimmer from the Philippines to swim the English Channel starting today.
Endurance swimmer Ingemar Macarine, also known as the Pinoy Aquaman, said he intends to promote "clean seas and clean elections" by swimming the English Channel, a 21-mile crossing from the United Kingdom to France, in 13 to 15 hours.
"I will be the first Filipino to try to do this. I will stop swimming every 30 minutes only to take energy drink and food for 15 seconds and then proceed on swimming in sea waters with temperature of 17 degrees Celsius. The English Channel is considered the Mount Everest for open swimmers," said the 41-year-old Macarine.
Macarine will be accompanied by experienced boat pilot Eric Hartley of Pathfinder Charter and Channel Swimming Association (CSA) observer Keith Oiller, who informed Macarine that his tentative swim schedule is at 2 a.m. tomorrow. The schedule might change depending on weather conditions.
"I will be abiding the rules of the CSA by wearing only regular swimming trunks, a pair of swimming goggles and one swimming cap. Wetsuits and other floating devices are absolutely not allowed," Macarine said.
"The rules also dictate that I should not touch the boat nor can I be touched by another person during the entire course of the swim," he added.
Macarine trained and prepared for what he calls the "ultimate swim" for the past two years.
"I have done more than 30 charity swims in the Philippines and in the United States, 15 of which were certified as pioneering or unprecedented marathon swims (10K or more) by the World Open Water Swimming Association of Huntington, California," he said.
Last April, Macarine swam from Limasawa Island to Siquijor, a distance of 34 kilometers, for 12 hours to encourage boaters to register for the upcoming barangay elections on Oct. 23.
Macarine arrived in Dover, United Kingdom two weeks ago for the cold water acclimatization training.
"Hypothermia would be my number one challenge as I am used to the tropical waters of the Philippines," he said.
"The swim is principally sponsored by South Seas Vision CATV System and Diadi CCS Poultry Farm courtesy of my wife Racquel Macarine, Philippine Sports Commission through Chairman William Ramirez and Commissioner Ramon Fernandez and Comelec through Chairman Andres Bautista," he added.
The swimmer and lawyer has been with the Comelec for 10 years, serving as election officer in Tubigon, Bohol.
As an election officer, he observed a reduction of electoral fraud since the polls were automated in 2010.
"Automated elections is really better because the process is much simplier and easier, especially for the voters. The results also come out faster and cleaner. The accuracy is almost perfect," Macarine said.