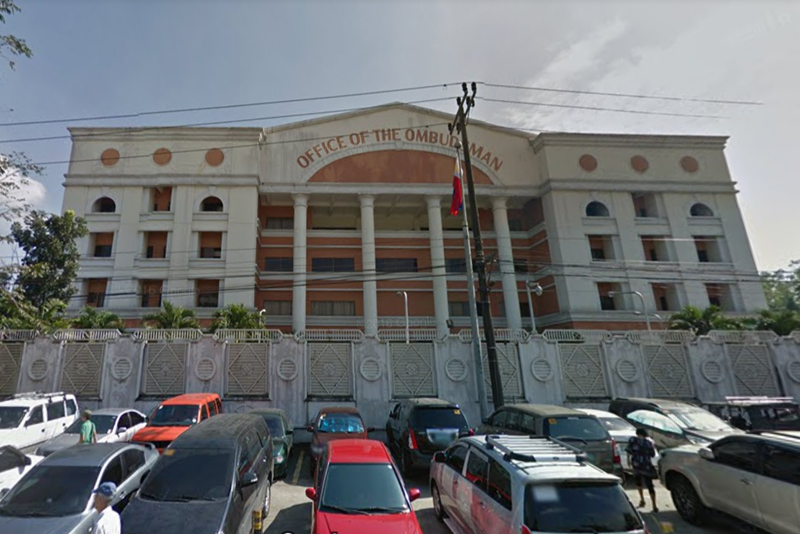 The Office of the Ombudsman must not have heard the news of the demise of Mountain Province Rep. Maximo Dalog in June as it still filed a case against the late lawmaker and 12 others last week. Google Streetview
Ombudsman files raps vs dead congressman
MANILA, Philippines - How can a dead man defend himself?
The Office of the Ombudsman must not have heard the news of the demise of Mountain Province Rep. Maximo Dalog in June as it still filed a case against the late lawmaker and 12 others last week.
On Aug. 1 before the Sandiganbayan, the ombudsman charged Dalog with violation of Section 3 (e) of Republic Act 3019 or the Anti-Graft and Corrupt Practices Act.
The case stemmed from the provincial government's alleged anomalous purchase of an L-300 Mitsubishi van amounting to P843,700 during his term as governor in 2006.
The ombudsman said Dalog gave unwarranted benefit and advantage to a certain Ronald Kimakim, proprietor of Ronhil Trading, by awarding to the latter the purchase contract for the vehicle "despite irregularities in the procurement process" such as resorting to a specific brand of vehicle.
The ombudsman said the amount paid to Kimakim was also higher by P87,700 than what was reflected in the sales invoice and the delivery receipt.
But the case against Dalog is heading toward dismissal as under Article 89 of the Revised Penal Code, "criminal liability is totally extinguished" upon the death of the accused.
Further, Section 4, Rule 111 of the Rules of Court states that civil liability arising from the act of the accused is also extinguished upon his death.
Dalog passed away on June 3 due to kidney failure. He was on his last term as representative of the Lone District of Mountain Province, and was credited for filing a House bill mandating all bus terminals to provide free use of toilets to passengers and prohibits the collection of fees for their use.
Meanwhile, named as Dalog's co-accused in the case were former provincial officials, namely, accountant Theodore Marrero; health officer Nenita Lizardo; provincial nurse Helen Macli-ing; budget officer Jerome Falingao; executive assistant Abdon Imingan; Bids and Awards Committee (BAC) chairman Paulo Pagteilan; BAC members Lily Rose Kollin, Florence Gut-Omen, Edward Likigan and Soledad Theresa Wanawan; technical inspector Abelard Pachingel and private respondent Kimakim.
It is now up to the Sandiganbayan to decide whether there is probable cause to proceed with the trial of Dalog's co-accused.
The ombudsman recommended to the Sandiganbayan to set the respondents' bail bond at P30,000 each.