Philippines rejects US call for North Korea expulsion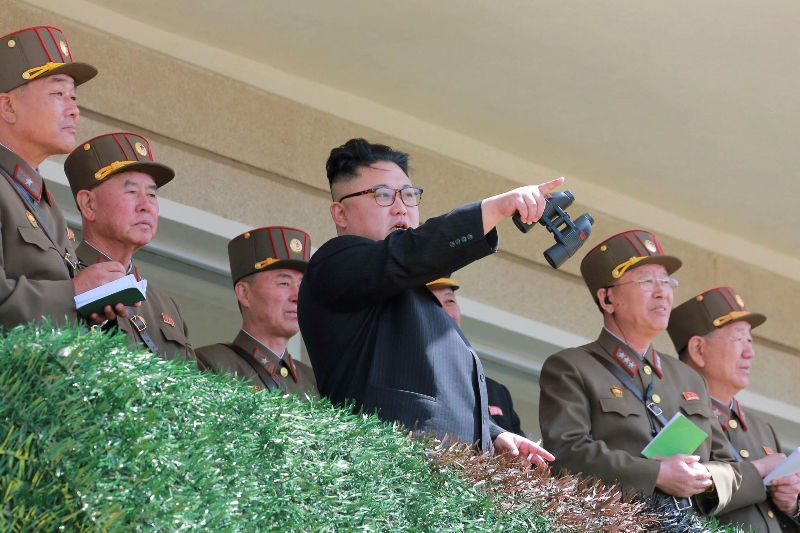 MANILA, Philippines — The Philippines is not keen on expelling North Korea from a regional security forum, bucking the call of its traditional ally the US for Pyongyang to be further isolated on the international stage.
The Philippines' Department of Foreign Affairs said that the ASEAN Regional Forum was the only venue where the international community, including Southeast Asian countries, could tell North Korea its concerns over its missile tests and nuclear program.
The ARF is also the only venue, aside from the United Nations, where North Korea, South Korea, Japan, China, Russia, the US, the European Union and ASEAN are at the same table to discuss regional security issues, according to DFA spokesperson Robespierre Bolivar.
"The ARF is a forum. We do not have expulsion provisions just like Article 50 of the European Union," the DFA spokesperson said, essentially rejecting calls from the US to remove North Korea from the regional security forum to be held in Manila on Monday.
He added that it was for the North Koreans to determine if they would leave the ARF which, Bolivar said, does not have "hard and fast rules" on members' exits.
On Monday, it was reported that American diplomats were seeking ways to exclude North Korea from the ARF, which has conflict-free provisions and groups the US, North Korea and 25 other states.
"What we have been sort of looking at is having a serious discussion of what it would take for a member to be suspended from this organization that is dedicated to conflict prevention and preventive diplomacy," Susan Thornton, acting US assistant secretary for East Asian and Pacific Affairs, said. "I think we're going to continue to have that conversation as it regards North Korea."
She said they have been talking with "partners" on measures that could lead to the further international isolation of Pyongyang in order to ratchet up the pressure on its leaders to abandon their missile and nuclear weapon program.
Filipino officials, however, told their American counterparts that it would be better to keep North Korea on the table as this would provide them a venue to discuss their concerns, according to the Associated Press.
Philippine officials also questioned North Korean officials in Manila last week why they conducted a missile test and expect not to be confronted about it.
US Secretary of State Rex Tillerson and North Korean Foreign Minister Ri Yong Ho are expected to attend the ARF on Monday, and a verbal showdown is looming as the Americans, the South Koreans and the Japanese are expected to push for a strong response to what they call as Pyongyang's provocative actions.
Bolivar said the ASEAN is "very concerned" about the developments on the Korean Peninsula just days after the North launched another missile that could potentially hit mainland US.
Despite this, the Philippines is banking on the power of diplomacy and dialog to at least diffuse the tension.
"It is the only venue thus far that we have to promote candid and faithful dialog and to actually express our concerns to the DPRK side in a face-to-face manner shying away from what Secretary Cayetano calls megaphone diplomacy through press releases," said Bolivar, referring to Alan Cayetano, the Philippine foreign secretary.
READ: 'Candid' talks on South China Sea expected in ASEAN meet