Public urged: Don't spread video that may trigger hate among Christians, Muslims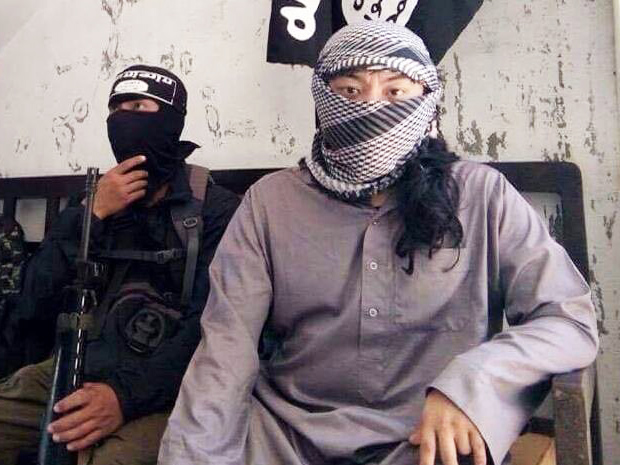 MANILA, Philippines — The military on Wednesday appealed to the public to refrain from sharing the online video showing Maute terrorists destroying a Catholic cathedral in Marawi City, saying it may sow hatred among Christians and Muslims.
Armed Forces spokesman Brig. Gen. Restituto Padilla said spreading the video would help the terrorists attain their goal of pitting one religion against another.
"There are videos circulating around regarding the armed elements destroying a church. We have requested that these be pulled out, because it may fan hate and it is intended by these militants to induce other Christian elements to fight against these armed elements or to sow hatred among Christians and Muslim," Padilla said in a press briefing in Malacañang.
"Please do not spread this. Let us not buy in into the plan of these terror groups to inflame the feelings of our other religions. This is not a religious war, this is a terror attack on the City of Marawi and we must be clear about it," he added.
The minute-and-a-half-long video showed Maute militants smashing images of Jesus Christ, the Virgin Mary and St. Joseph and tearing photos of Pope Francis and Pope Emeritus Benedict XVI before setting the church on fire.
The terrorists were yelling "Allahu akbar" or "God is great" while they were destroying the St. Mary's Cathedral, the seat of the Roman Catholic Prelature of Marawi. The propaganda video originated from Amaq, the news agency of the extremist group Islamic State.
Marawi Bishop Edwin de la Peña has condemned the attack, calling it "demonic" and "blasphemy."
Padilla called on users of social networking sites to be responsible in sharing content, noting that several people are now getting their news from the Internet.
"The spreading of inaccurate news and disinformation can affect the minds of people. If they think it is true, the disinformation will grow and make it worse," the military spokesman said.
Padilla also urged the media to highlight the unity of Christians and Muslims who were trapped in the conflict in Marawi City.
"Many of our Muslim brothers are helping their Christian friends, and many Christian friends are now helping their Muslim brothers in the same way that all these help have been coming along. These are the good stories," Padilla said.
"May we request the media to highlight more of these in order to prevent the attempts of this terrorist group to make this a religious war of sort, which is not," he added.
Ana Hontiveros, a government adviser on agricultural entrepreneurship, said everyone should do their part to counter the hate being propagated by terrorists.
"I think whether you are government, whether you are military, whether you are in the private sector, whether you are in the media, regardless of your occupation or political inclinations, I think it's really, you know, a responsibility on our end to put stop to hatred," Hontiveros said.
"We can chose not be part of that cycle by simply you know, jut simple things of condemning it openly or simply not spreading false information or not spreading such videos which actually help to incite hatred," she added.