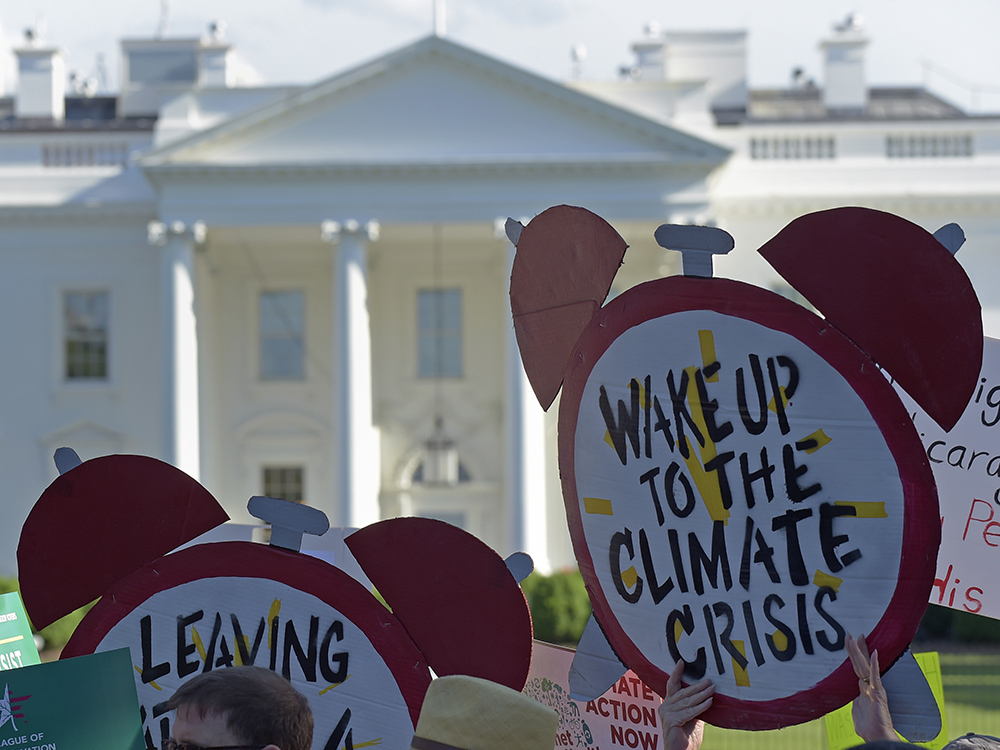 Protesters gather outside the White House in Washington, Thursday, June 1, 2017, to protest President Donald Trump's decision to withdraw the Unites States from the Paris climate change accord. AP/Susan Walsh
US pull out from Paris climate deal troubles Philippines
MANILA, Philippines — The decision of United States President Donald Trump to pull out from the Paris climate agreement may have an adverse effect on the efforts to address the effects of climate change, the Climate Change Commission (CCC) said on Friday.
In a statement, the climate body said the Philippines is "deeply troubled" by the withdrawal of the US from the agreement and urged Trump to reconsider his decision.
"The US, as the 2nd largest emitter of greenhouse gases, and more importantly, one of the world leaders, would have played a key role in creating the much needed global paradigm shift towards a more climate-resilient and climate-smart future," the CCC said.
"The Philippines, as one of the most vulnerable countries to the adverse effects of climate change, affirms its commitment to the Paris Agreement," it added.
The climate body stressed the need for everyone to work together to address climate change.
"We recognize the need for all countries to work together to address the increases in global temperature, which have resulted and will continue to result in more intense and frequent typhoons and droughts for the Philippines, threatening the security of our people, the food and water needed to sustain them, and their livelihoods," said the climate body.
"We call on all other countries that are parties to the Paris Agreement to become even more vigilant in ensuring that the Paris Agreement achieves its goal, as the future of our children and this world depends on it," it added.
President Rodrigo Duterte earlier expressed his reservations in ratifying the treaty as it may impede development in the country.
He later changed his mind following after most members of the Cabinet recommended that the Philippines ratify the agreement.