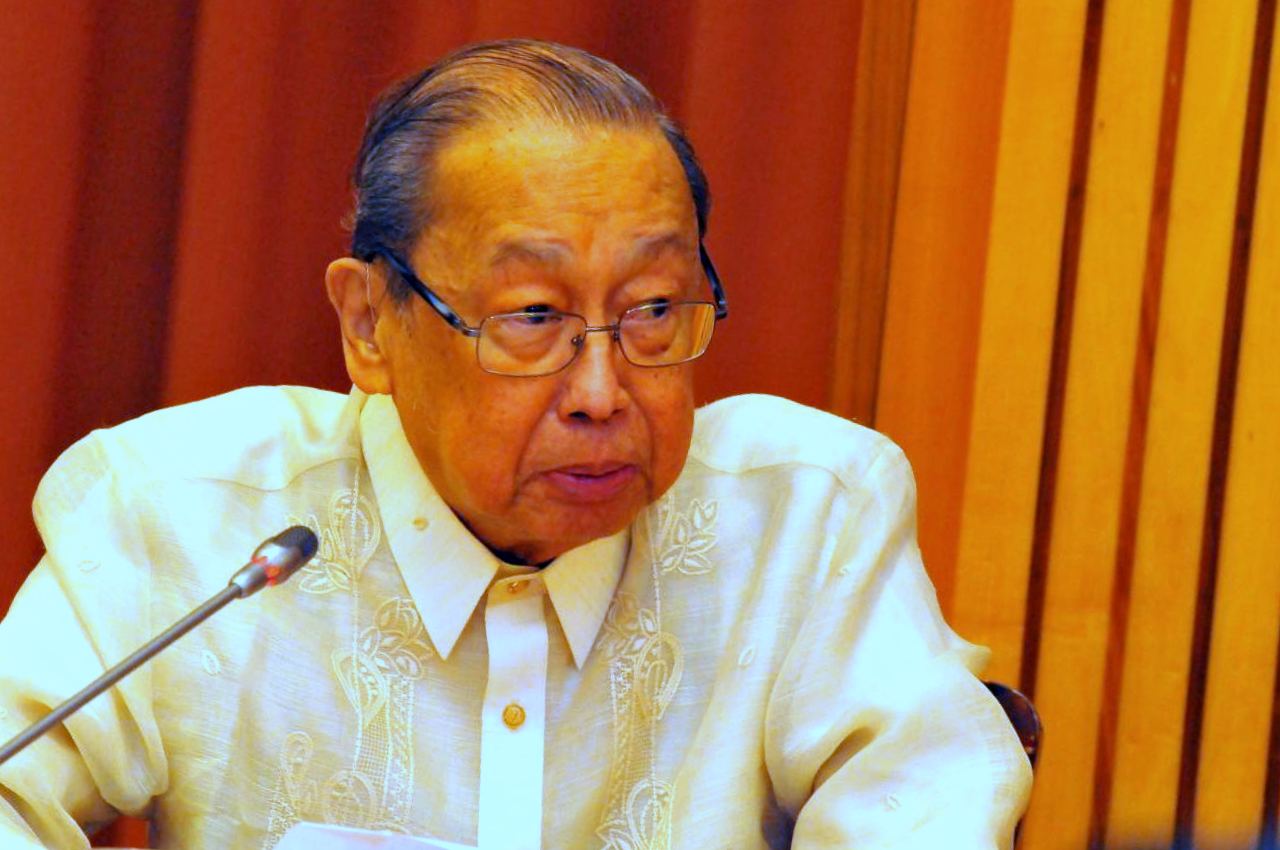 President Duterte on Wednesday, May 31, 2017 downplayed the claim of founding Communist Party of the Philippines chairman Jose Maria Sison who said he would order his comrades to intensify attacks against the government. Sison is seen in this April 2017 photo in Amsterdam attending the fourth round of talks with the government. OPAPP
Duterte threatens to arrest, jail Reds
(The Philippine Star) - May 31, 2017 - 4:00pm
MANILA, Philippines — Saying the Communist Party of the Philippines-New People's Army (CPP-NPA) cannot overthrow a government, President Duterte warned anew yesterday that he would not hesitate to haul back their leaders to jail if they continue to undermine his administration.
Irked by the rampant attacks of the NPA in the countryside even during the Marawi siege, Duterte came out swinging against the left-leaning leaders a few days after Secretary Jesus Dureza and Labor Secretary Silvestre Bello III announced the government panel would not join the fifth round of talks with the rebels in the Netherlands.
"You communists, you are just wasting your time. You cannot prevail over the government of the Republic of the Philippines, neither can you find a sanctuary under communist rule. Do not fool yourselves, just face the reality of the fate that awaits you," Duterte said in a speech during the 109th anniversary of the Philippine Navy in Davao City.
Duterte has ordered the release of at least 11 rebels, including the couple Benito and Wilma Tiamzon who are accused of leading the NPA, to enable them to participate in peace negotiations in the Netherlands.
But he lamented how his acts of goodwill failed to push the peace efforts forward.
"But I am warning the leaders whom I have released and who are now talking to the representatives of my government: do not attempt to come home. I will arrest all of you and throw you in the slammer," he said.
"I will have you arrested and thrown in jail. It doesn't matter if you are elderly. And if needed, they will just die there inside the prison. You cannot outrun us. So stop f****** the government," he said.
Duterte also downplayed the claim of founding CPP chairman Jose Maria Sison that he would order his comrades to intensify attacks against the government.
"Sison said that he will order his soldiers to engage us and here comes a statement that they also want to fight the terrorists. Why? What if the ISIS (Islamic State) takes over the Philippine government. How will you be treated and what role would you play?" Duterte said.