Who is Philippines' most wanted militant Isnilon Hapilon?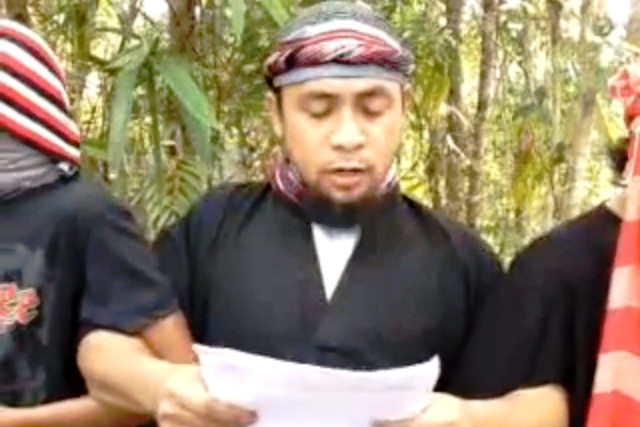 Philippine security forces are battling Muslim militants who have laid siege to a city in the volatile southern region of Mindanao. The upheaval began after troops raided a hideout in search of Isnilon Hapilon, one of Asia's top militant leaders. Some background on Hapilon:
A history of extremism
Hapilon was purportedly designated leader of the Islamic State group's Southeast Asia branch last year but has long ties to local extremist movements. Born in 1966, the Arabic-speaking Islamic preacher, who was reported to be a graduate of the University of the Philippines (UP) College of Engineering was once commander of the Moro National Liberation Front, an Islamic separatist group. UP later on denied the report, citing that Hapilon never studied or graduated from the university.
Hapilon then ascended the ranks of Abu Sayyaf to become its second in command. Abu Sayyaf, a notoriously violent Muslim militant group founded in the 1990s, is known for carrying out kidnappings and beheadings of Filipinos and foreigners, as well as bombings, assassinations and armed attacks.
Most wanted militant
Hapilon gained notoriety beyond the Philippines when he allegedly helped Abu Sayyaf kidnap 20 hostages from a Filipino resort in 2001. The victims included three U.S. citizens, one of whom eventually was beheaded. In 2002, the U.S. Department of Justice indicted Hapilon over the attack. He is included on the department's "Most Wanted Terrorist" list, with a $5 million reward for information leading to his capture.
Islamic State in Asia
In 2014, Hapilon appeared in a video beside two masked men pledging allegiance to the Islamic State group, which was then gaining ground in Iraq and Syria. He went on to organize an alliance in the Philippines called Dawlatul Islam Wilayatul Mashriq, which is now believed to include at least 10 small militant groups including some Abu Sayyaf factions. Last year, he was reportedly chosen to lead the Islamic State group branch in Southeast Asia.
An elusive target
The Philippine military has targeted Hapilon repeatedly with large-scale military operations, and has come close to killing him. But the militant leader remains elusive. In 2008, troops bombarded an Abu Sayyaf camp near Jolo island with artillery and mortar fire, reportedly wounding Hapilon in the hand. He was also reportedly wounded in another operation in 2013. The latest close call came in January, when the military attacked militants with ground troops and airstrikes, dropping 500-pound (225-kilogram) bombs from military jets. The operation left 15 militants dead, and the army said Hapilon was seriously wounded in the arm. Losing blood, he was placed on a makeshift stretcher, escaping into a mountainous region of Butig in southern Lanao del Sur province.