Hontiveros to Cayetano: Explain rejection of EU aid as new DFA chief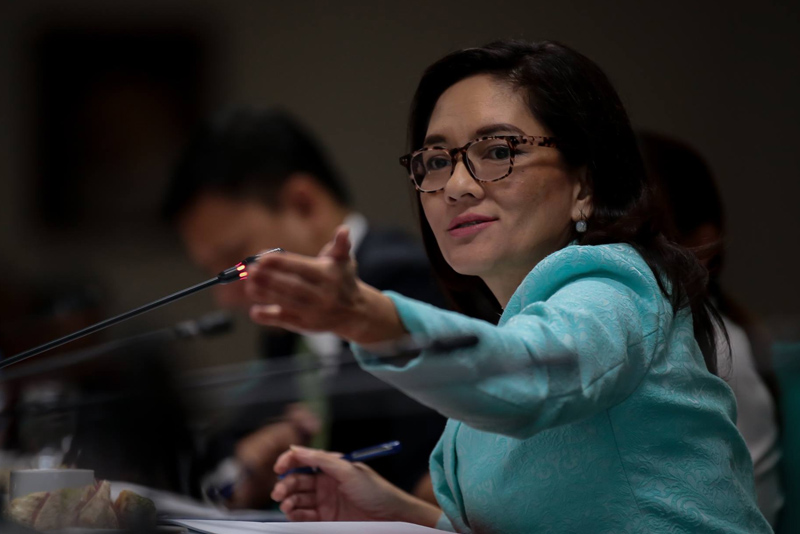 MANILA, Philippines — Newly appointed Foreign Affairs Secretary Alan Peter Cayetano should explain why the Philippine government decided to no longer accept new grants from the European Union, Sen. Risa Hontiveros said on Friday.
In an Interview with ANC's "Head Start," Hontiveros said that Cayetano is facing a "litmus test" after a "major policy change" hits his office on his first day as foreign affairs secretary.
"Ang hinihingi talaga, ipaliwanag niya anong nangyari dito," Hontiveros said.
She added that this is to clear suspicions that the Philippines rejected aid from EU for its criticisms on human rights violations, extrajudicial killings and the re-imposition of death penalty in the country.
"At kung yun ang dahilan, parang ang immature naman natin," Hontiveros added.
The EU delegation in Manila said the Philippine government informed it about its decision Wednesday, but it has yet to receive a written notice. Executive Secretary Salvador Medialdea, in a text reply to the Associated Press, said the move was "to discourage them from interfering with our internal affairs."
READ: Philippines ends P13.8-B funding from European Union
President Rodrigo Duterte earlier had challenged the EU to stop its assistance after the bloc warned that the Philippines risks losing tariff-free exports to Europe because of the thousands killed in the war on drugs launched by Duterte and Manila's moves to revive the death penalty.
"The President has approved the recommendation of the Department of Finance not to accept grants from the EU that may allow it to interfere with internal policies of the Philippines," presidential spokesman Ernesto Abella told reporters Thursday.
Hontiveros said that the Philippine government has not yet cited any EU funded programs showing actual interference in the country's internal affairs.
"Kung reaction ito ni presidente ngayon or other international developments, still, maitatanong natin sa kanya (Cayetano) as our highest ranking foreign policy person in the country, what were the basis of this decision finally and ano yung foreign policy objective na gustong marating nito?" Hontiveros said.
"So now, the ball is in the court also of Secretary Alan to say how will we address the concerns arising from this policy statement of the president," the senator added.
The senator asked his former colleague what will happen to the country's foreign policy.
"Overly sensitive at defensive ba sa human rights? Are we all China? So ano na ang mangyayari sa multilateralism na tradition natin as a original founding member of the UN?" Hontiveros said.
Meanwhile, EU Ambassador Franz Jessen said more than 250 million euros (US$278.7 million) worth of grants could be at stake.
Development projects currently using EU assistance include a 35 million euro ($39 million) grant to support the peace process with Muslim rebels in the southern Philippines. - With a report from AP
RELATED: Rejection of EU funding could affect Mindanao peace projects