Gabriela to Alvarez: Flaunting of affairs 'unbecoming' of a public servant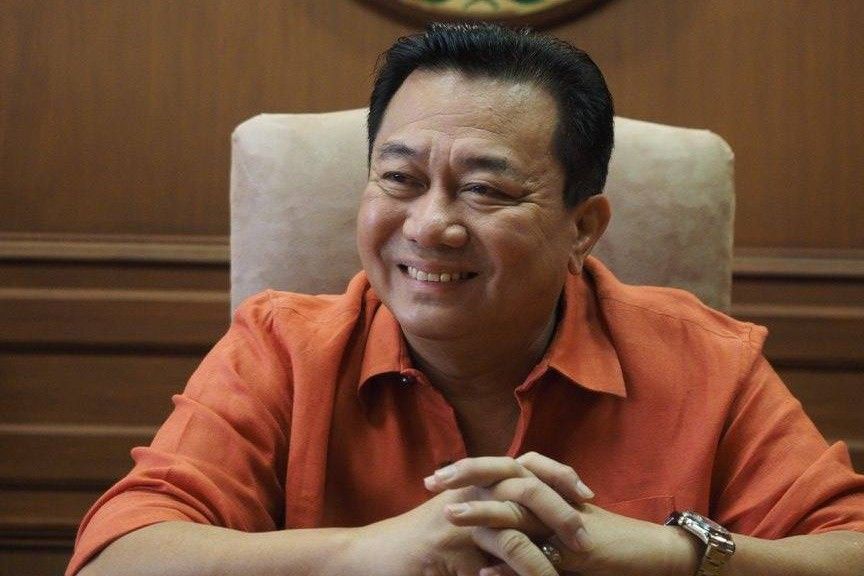 MANILA, Philippines — Women's group Gabriela on Friday expressed their concern over the admission of House Speaker Pantaleon Alvarez of having extramarital affairs, saying it is "unbecoming" of a public figure.
"As defender of women's rights, we express grave concern as to how Speaker Alvarez flaunts his extramarital affairs as something ordinary and acceptable," Gabriela said in a statement issued on Friday.
"It reeks of machismo unbecoming of a public servant," the group added.
On Thursday, Alvarez admitted that he is in a relationship with Jennifer Vicencio following reports that his feud with Davao del Norte 2nd District Rep. Antonio Floirendo Jr. stemmed from a spat between their respective girlfriends.
Based on reports, Vicencio and Floirendo's girlfriend Cathy Binag had a confrontation last October at the Masskara festival in Bacolod City during President Rodrigo Duterte's visit.
The Davao del Norte congressman also said that he is ready to face a disbarment case for having extramarital affairs. He defended himself, saying that he sees no problem with having a girlfriend.
"Kayo naman! Diyos ko naman, sino ba ang walang girlfriend?" Alvarez told reporters in a phone interview on Thursday.
He even joked that there will be no lawyers left if they are disbarred for having extramarital affairs.
Gabriela also slammed Alvarez for generalizing that all lawyers have affairs like him.
"It casts unnecessary intrigue on the legal profession which is irrelevant to the main issue that Speaker Alvarez is in," the statement read.
The group called on the public to instead focus "on the deeper underlying political and economic motives that are at play in the issue."
Earlier this month, Alvarez filed a graft complaint before the ombudsman against Floirendo because of an anomalous joint venture agreement between the Bureau of Corrections and the Floirendo-owned company, Tagum Agricultural Development Corp.
Alvarez and Floirendo are longtime friends from Davao. - with report from Delon Porcalla
RELATED: Alvarez admits fathering 8 children