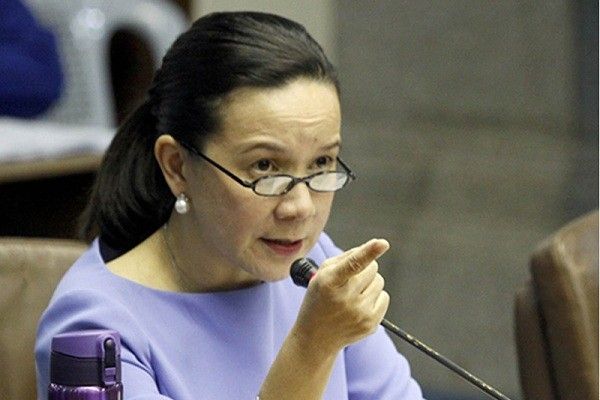 Sen. Grace Poe told the government that whether extrajudicial killing or not the government must protect the lives of both rich and poor Filipinos.
PRIB/Romeo Bugante
Poe: EJK or not, government must protect all Filipinos
MANILA, Philippines — Sen. Grace Poe on Tuesday rebuked the national police for claiming that thousands of deaths recorded during the government's brutal campaign against illegal drugs were just plain homicide, saying that regardless whether it's extrajudicial killings (EJKs) or not the government must protect every Filipino.
In a statement, Poe chided the Philippine National Police (PNP) and said that all Filipinos, rich or poor, should be protected by the government and its officers.
"The lives of every Filipino, rich or poor, should be protected by government," she said.
On Monday, PNP Director General Ronald Dela Rosa issued a clarification on the alleged extrajudicial cases that transpired on the heels of the government's campaign against illegal drugs, even blaming the media for using the phrase.
He said that the alleged more than 7,000 cases of extralegal killings were not accurate as he clarified that these killings were not sponsored by the state or the national police.
He said that the Directorate for Investigation and Detective Management (DIDM) recorded 6,011 homicide cases, of which 1,398 were confirmed to be drug-related while 3,785 were still being investigated.
Dela Rosa also blamed the media and other sectors for using the term "extrajudicial killings" in reference to the deaths in relation to the government's war on drugs.
"Give me one single presentation that the PNP showed the term EJK. It's the media that is insisting to use the term EJK, let's face it. That's true. Sinusubo po ninyo sa amin yung term na EJK na yan kasi gusto nyo. (You're ramming the term EJK down our throat because that's what you like)," said Dela Rosa.
Poe said that the number of casualties was not the issue as she emphasized that law enforcement agencies must always observe justice and humanity.
"The number of casualties should not be the point. Whether seven thousand or two thousand, or seven or two; whether it's called EJK or collateral damage, law enforcement must never lose sight of justice and humanity," Poe said.