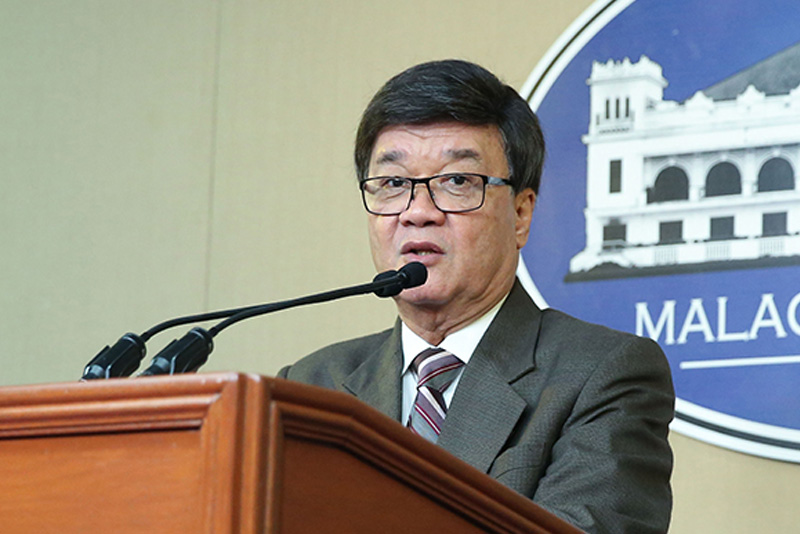 Justice Secretary Vitaliano Aguirre II said he ordered the NBI to identify and hunt down the killer of Que and to determine the motive behind the murder, the first case of media killing under the administration of President Rodrigo Duterte. File photo
NBI to probe first media slay under Rody government
Edu Punay
(The Philippine Star) - December 26, 2016 - 12:00am
MANILA, Philippines – The National Bureau of Investigation (NBI) has been tapped to conduct a parallel probe on the killing of journalist Larry Que in Catanduanes last week.
Justice Secretary Vitaliano Aguirre II said he ordered the NBI to identify and hunt down the killer of Que and to determine the motive behind the murder, the first case of media killing under the administration of President Duterte.
Aguirre issued the order as co-chair of the task force created by Duterte last October to handle unresolved cases of media killings in the country.
"I would like to give the assurance that justice will be served on the killing of Mr. Larry Que and other victims of media killings," Aguirre said in a text message.
He also gave assurance that NBI probers would pursue all possible angles in Que's case.
Que, a columnist and publisher of a local paper in Catanduanes, was shot in the head by an unidentified man wearing a bonnet and raincoat last Dec. 19 in Virac. He died in hospital the following day.
The gunman fled on a motorcycle driven by an accomplice, according to earlier reports.
Que was killed after publication of his column where he blamed the negligence of local government leaders for the existence of a large shabu laboratory earlier raided in their province. He said the discovery of the shabu lab brought shame on the province.
He also alleged in his column that the laboratory was set up by Chinese nationals to help the Chinese residents in the island province.
The incident caused fear among local journalists who also reported on the laboratory, said to be the largest meth factory in the country.
Jinky Tabor, a local broadcaster, revealed that she has received death threats after acting as a media witness for the police raid on the facility.
Early last month, Dagupan City reporter Virgilio Maganes was also shot inside a tricycle while on his way home. He survived the attack after playing dead.
According to Center for Media Freedom and Responsibility, at least 152 media personalities were killed in the country since 1986.
Aguirre explained that the task force on media killings would not only focus on new cases, but would also handle unresolved ones from previous administrations.
The task force is composed of secretaries of the interior and local government and national defense, the solicitor-general, the executive director of the Presidential Human Rights Committee, the chiefs of the military and the police and the NBI director.