Duterte ok'd scaling up of Cordillera agri program
November 24, 2016 | 3:33pm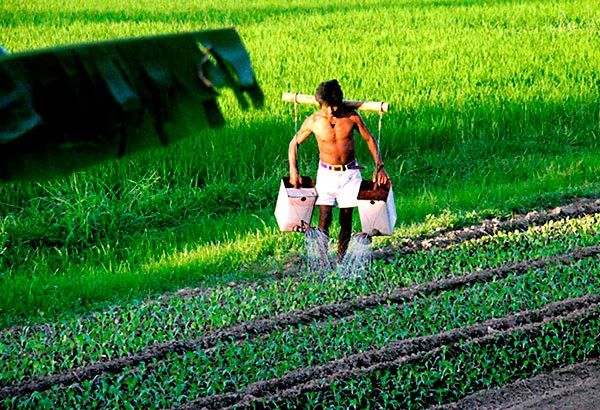 BAGUIO CITY, Philippines - President Rodrigo Duterte has approved the scaling up of the Cordillera Highland Agricultural Resource Management Project (CHARMP) for the next two years, including a P600-million fund under the Philippine Rural Development Plan.
The scaling up of the project under the Duterte administration is set to benefit 18 more highland and remote barangays in the region – three each for the six provinces of Cordillera.
The primary criteria for identification of sites are poverty incidence, lack of government programs and concern on access, particularly on infrastructures such as farm-to-market-roads or potable water system, among others.
This rural development project of the Department of Agriculture (DA), in partnership with the International Fund for Agricultural Development or IFAD, primarily focuses on social mobilization, participatory investment planning and land tilting; community watershed conservation, forest management and agro-forestry, agriculture, agribusiness and income generating activities, and rural infrastructure development.
The project already accordingly reached out to 1,021 people's organizations, including 644 livelihood interest groups within the 170 project barangays all over Cordillera.
A highlight of the CHARMP2 anniversary program was the launching of the six books on indigenous forest management system and practices that the DA in partnership with the National Commission on Indigenous Peoples crafted.
These are on the Lapat of the Vanaw in Malibcong Abra; Lapat/Senned of Conner, Apayao; Kijawon/kaiwon of the Ibaloi and Kankanaey in Atok, Benguet; Pinuchu and Muyung of Mayoyao and Asipulo in Ifugao; Imung of Tanudan in Kalinga; and Tayan of Upland Bontoc in Mountain Province.
The agriculture department in CAR outlined the importance of documenting and sharing the lessons learned, as well as the best practices and experiences encountered during the eight-year implementation of the project, especially to the younger generation so that indigenous practices of forest and environmental protection will live on to the next generations.
For the continuing government effort on bringing in rural development programs, he called on all project implementers and local stakeholders to work together to ensure that the programmed projects will remain relevant to the goal of bringing in sustainable development and progress to local communities and people that need it most.