Juxtaposed: SAF units' change in Mamasapano operation plan
February 13, 2015 | 2:09pm
MANILA, Philippines — The police Special Action Force's "Oplan Exodus" was still declared a success after the killing of high-value terror suspect, Zulkifli bin Hir known as Marwan, but an ensuing firefight with the Moro Islamic Liberation Front left 44 police commandos dead and may also bungle the government's peace agreement with the revolutionary group.
Maps released by the Philippine National Police's Board of Inquiry probing on the January 25 clash in Mamasapano, Maguindanao indicate that the assault and support units from the SAF deviated from the entry and exit plans drawn before the operation.
"The 84th Special Action Company or Seaborne is the main effort of the operation, it is the unit assigned to enter Marwan's encampment and arrest Marwan and Usman," explains the board's report.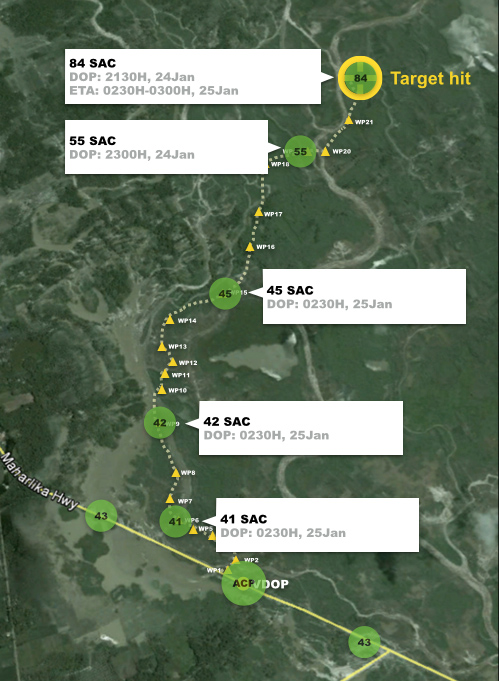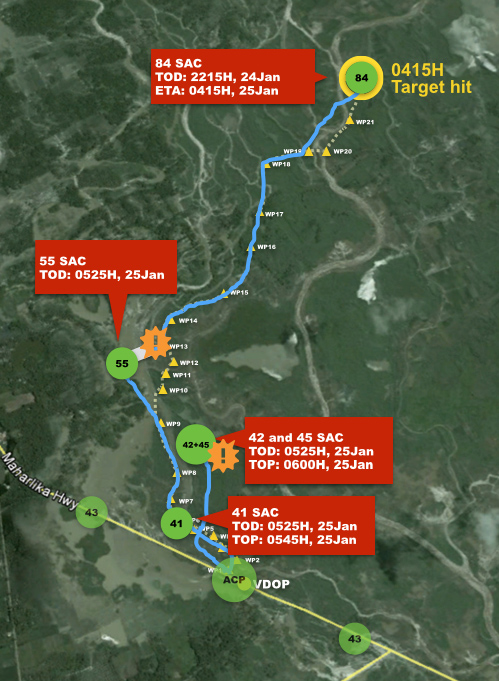 "The plan called for the deployment of the 55th, 45th, 42nd and 41st Special Action Companies (SAC) along the entry and exit route of Seaborne," it added.
The Advance Command Post (ACP) is located in Vehicular Drop-off Point (VDOP) along Maharlika Highway, and is guarded by the 43rd Special Action Company. The 43 SAC was to be equipped with V-150 armored vehicles, serving as a containment force and security for the main supply route (MSR).
As seen from the maps, the SAF troopers were not able to stick with the entry plan. The entry of Seaborne was delayed by two hours. The advance of Seaborne followed the planned route with some modifications, but they were delayed by the difficult terrain and the strong current of the river.
The support groups, meanwhile, were unable to reach their designated positions because they depended on the movement of Seaborne to synchronize their own movements. Despite all these problems, Seaborne was still able to neutralize Marwan.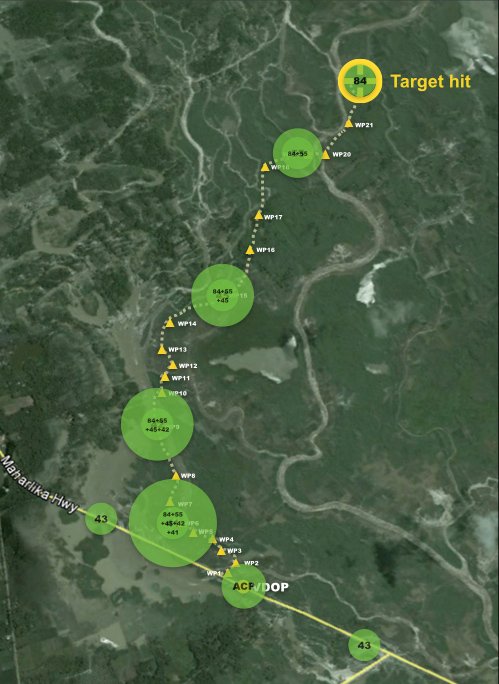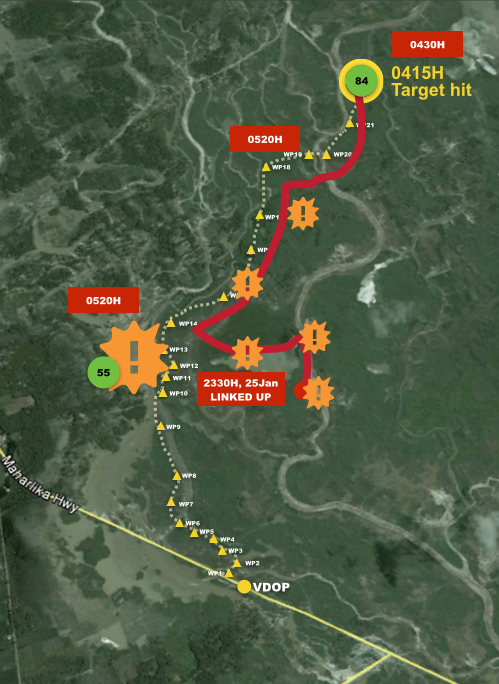 The exit plan called for the support groups to provide cover and security for Seaborne as they withdraw along the planned route.
Seaborne made its exit under fire but still following the planned route. It departed from the planned exit route at waypoint 14 to reinforce 55 SAC, which was under heavy fire. However, they aborted the plan to reinforce 55 SAC on the advice of TCP, as both units came under mortar fire from non-government forces. Seaborne went on to link up with elements of 42 SAC and the Division Reconnaissance Company at 11:30 p.m.on January 25.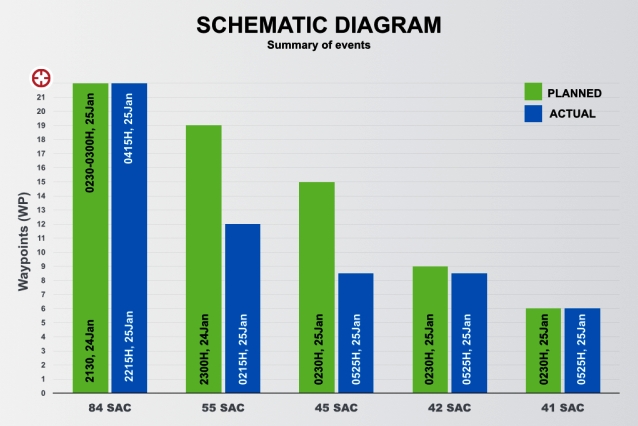 This bar graph is a summary of the target positions of the main effort and support effort. The green bar shows the planned positions while the blue bar showed the actual positions of the units. The left side of the graph shows the waypoints.