IN PHOTOS: Alleged 'Hacienda Binay' in Batangas
Louis Bacani
(The Philippine Star) - October 8, 2014 - 4:38pm
MANILA, Philippines - Former Makati Vice Mayor Ernesto Mercado on Wednesday presented before the Senate aerial photos of a 350-hectare property in Rosario, Batangas allegedly owned by Vice President Jejomar Binay.
The agricultural estate, which Mercado labeled as "Hacienda Binay," supposedly costs P1.2 billion and features facilities like an air-conditioned piggery and a British palace garden.
Following Mercado's testimony at the Senate Blue Ribbon sub-committee hearing, Binay's camp issued a statement denying again that he owns the property.
Lawyer Martin Subido, Binay's legal counsel, said the Vice President operated a piggery business in the Batangas property from 1994 to 2010. It was a sole proprietorship duly reported in his Statement of Assets, Liabilities and Networth and in his Income Tax Returns.
"The Vice President did not own any land where his piggery business was operated. Rather, he was a lessee of around 9 hectares of land, with the improvements he introduced for the piggery business duly reported as Leasehold Improvements," Subido said.
In June 2010, Binay sold the piggery business to Agrifortuna, Inc., a company owned by Laureano Gregorio engaged in hog breeding and hog nursery.
Subdio said the Binay couple were incorporators of Agrifortuna for a total paid-up capital of only P50,000. In 1995, their interest were sold to Gregorio who also subscribed to additional capital that would allow him to own 60 percent of the company.
In 2008, Gregorio made additional investments in Agrifortuna that gave him 97 percent ownership of the company.
"The house, swimming pool and garden mentioned in reports are not owned by the Vice President. They were owned by Laureano Gregorio," Subido said.
In 2013, Gregorio entered into a Memorandum of Agreement with Sunchamp Real Estate Development Corporation for the acquisition of all his rights over the 145-hectare property, not 350 hectares as claimed by Mercado.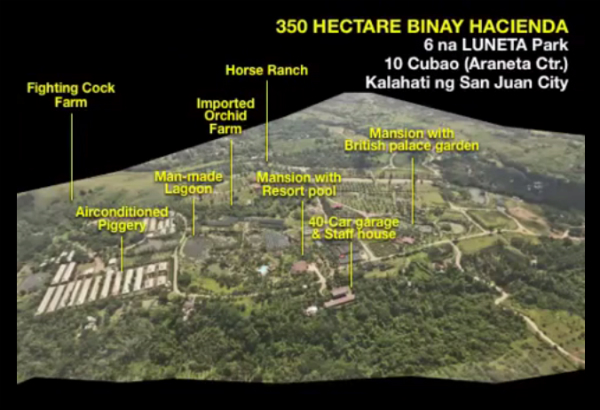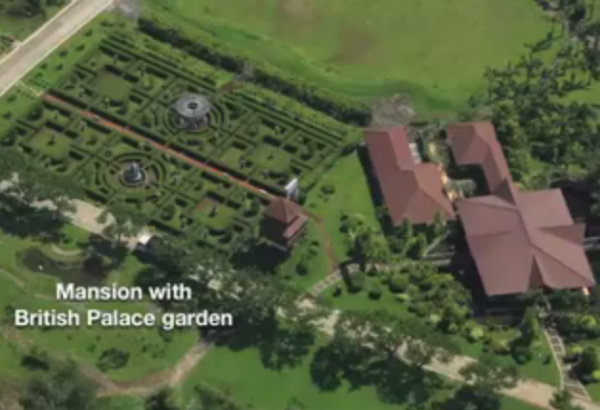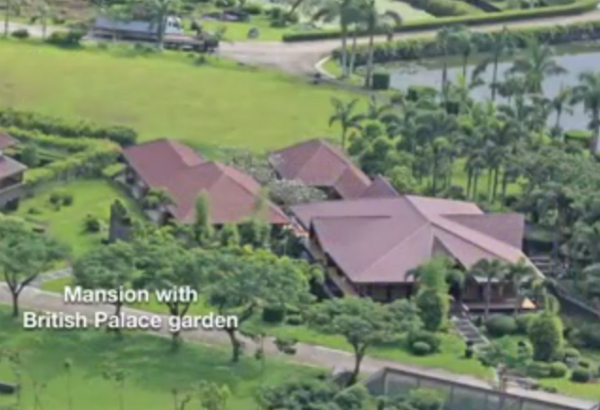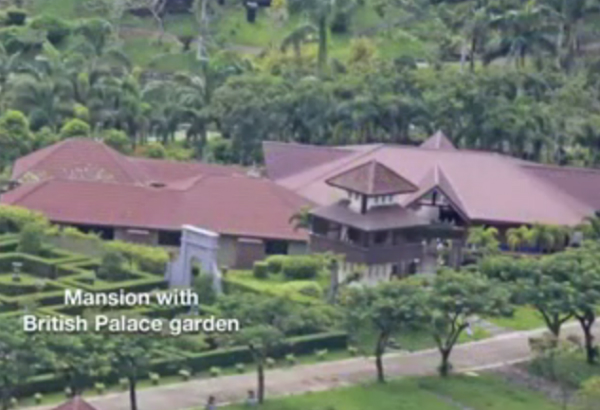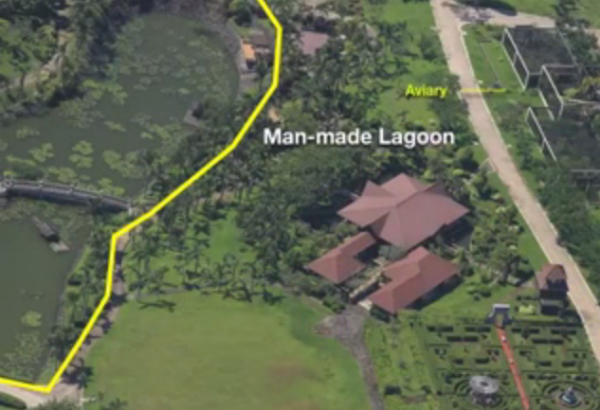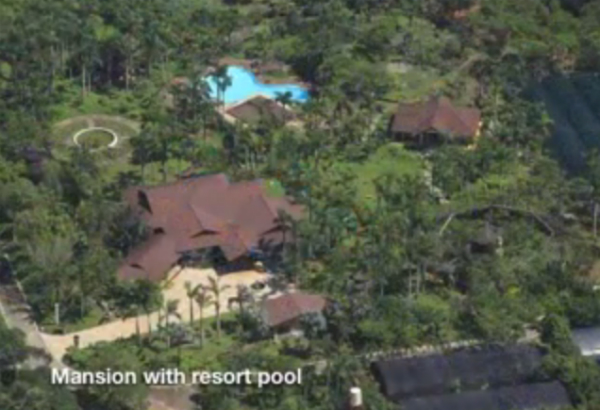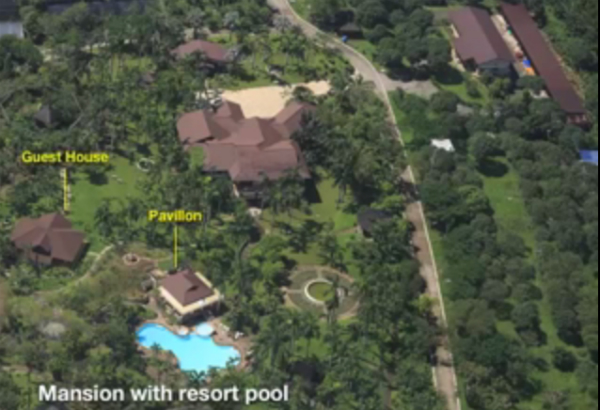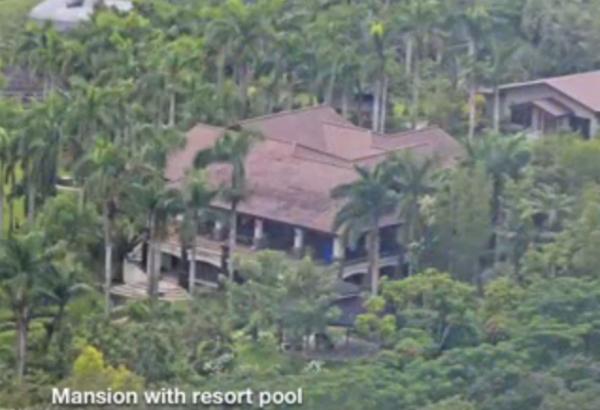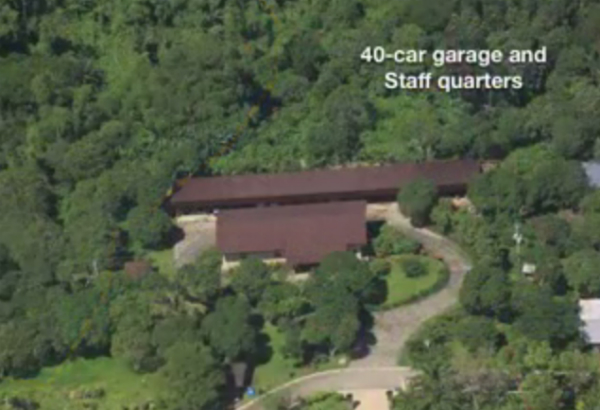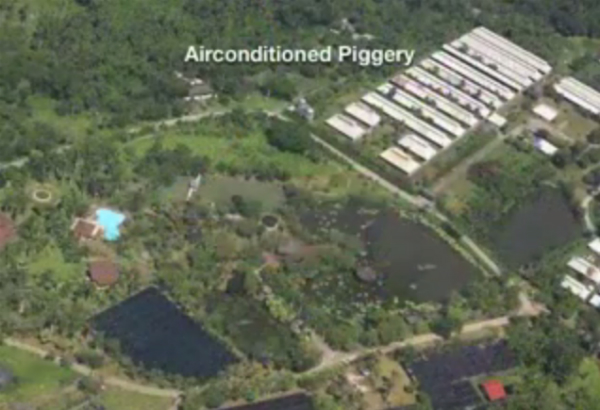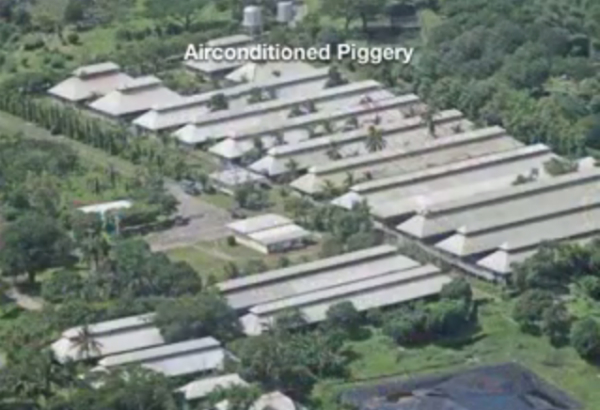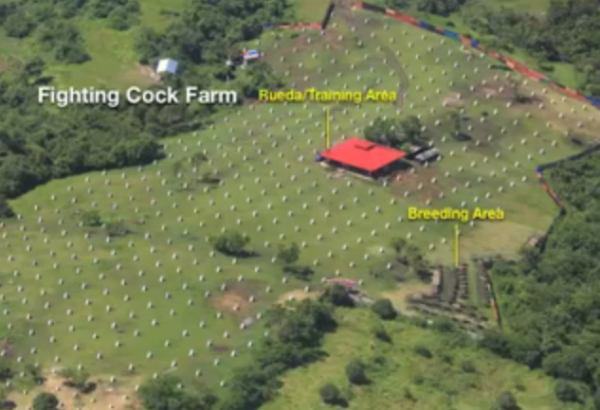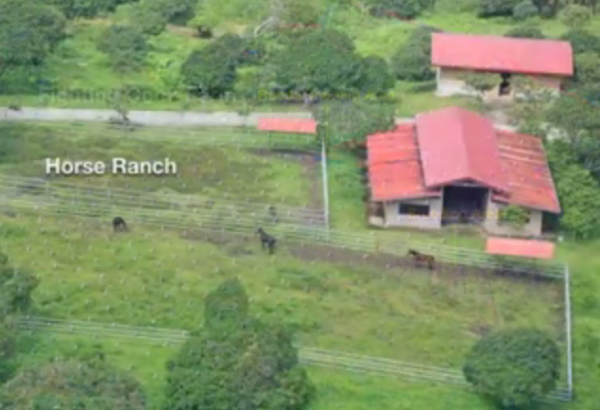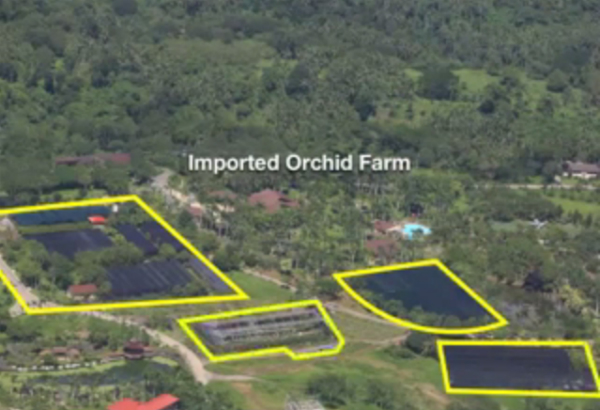 All photos are screengrabs from Ernesto Mercado's video presentation at the Senate, Wednesday, October 8, 2014..