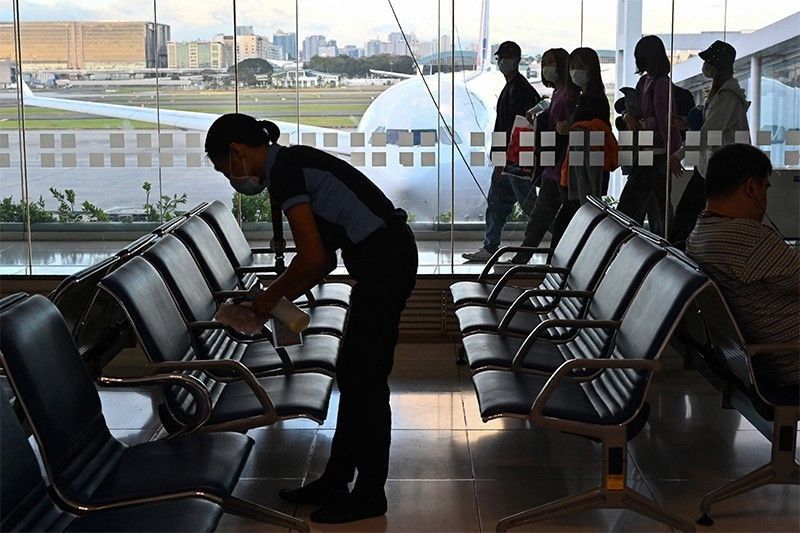 Travel and tourism during COVID-19
LATEST UPDATE: May 14, 2021 - 12:23pm
LOCATION:
+ Follow Story
1 day ago
The US State Department urges citizens to "reconsider travel to Israel" due to the recent surge in violence between the Jewish state and Palestinians.
The travel advisory level, which had been lowered in recent weeks due to improvement in the country's COVID-19 situation, was stepped up to Level 3, out of a maximum of four.
"Reconsider travel to Israel due to armed conflict and civil unrest," the department says in a statement. — AFP
May 10, 2021
China will set up a "separation line" on the peak of Mount Everest to avoid possible COVID-19 infections by climbers from virus-hit Nepal, state media reported, after dozens were taken ill from the summit's base camp.
While the virus first emerged in China in late 2019, it has largely been brought under control in the country through a series of strict lockdowns and border closures.
Over 30 sick climbers were evacuated from base camp on the Nepalese side of the world's highest peak in recent weeks as Nepal faces a deadly second wave, raising fears that the virus might ruin a bumper climbing season.
Mount Everest straddles the China-Nepal border, with the north slope belonging to China. — AFP
May 9, 2021
New Zealand health officials cleared the way for quarantine-free flights to resume to Sydney Sunday as fears of a Covid-19 outbreak in New South Wales eased.
Flights were suspended on Thursday after two people in Sydney tested positive for the virus.
It was the third disruption since the quarantine-free travel bubble between New Zealand and Australia opened on April 18, almost 400 days after both closed their international borders due to the pandemic. — AFP
May 8, 2021
The Department of Tourism welcomes the approval of the Inter-Agency Task Force for the Management of Emerging Infectious Diseases on the point-to-point air travel of tourists from the NCR Plus area to other destinations across Philippines, which will spur economic activities.
"The point-to-point air travel is a temporary means to gradually revive the tourism industry, provide relief to tourism enterprises and generate livelihood to some of the displaced workers in the tourism sector," says Tourism chief Bernadette Romulo-Puyat.
May 7, 2021
Japan Airlines posted an annual net loss of $2.6 billion Friday but did not release a forecast for the current financial year, citing uncertainty around the coronavirus pandemic.
The carrier, Japan's second-largest by market share, suffered a net loss of 286.7 billion yen for the year through March -- its first full-year result in the red since it relisted on the Tokyo Stock Exchange in 2012.
"There has been no indication of passenger demand recovery yet" due to restrictions on international travel and tougher immigration measures, JAL said.
"Our situation has been severe throughout this fiscal year." — AFP
May 7, 2021
Australia is likely to remain shut to visitors until late 2022, the country's trade and tourism minister said Friday, as another global coronavirus surge smashed hopes of a quick reopening.
Minister Dan Tehan said a wave of cases on the Indian sub-continent showed Australia's near blanket ban on arrivals was still essential to keep the country Covid-free.
Since March 20, 2020, Australians have been barred from travelling overseas and a hard-to-get individual exemption is needed for foreign visitors to enter the country.
It is "very hard to determine" when borders could reopen, Tehan told Sky News, "the best guess would be in the middle to the second half of next year".
Before the pandemic, around one million short-term visitors entered the country each month. That figure is now around 7,000. — AFP
May 5, 2021
The Palace announces travel restrictions have been expanded to include passengers who have been to Pakistan, Bangladesh, Nepal and Sri Lanka within 14 days of arrival.
Those travelers will be barred entry to the Philippines from May 7 to May 14.
May 5, 2021
With tests, vaccinations and isolation areas, cruise ship companies are hoping for smoother sailing this travel season after fears over COVID-stricken ships rocked the industry last year.
Cruise companies have lost tens of billions of dollars while hundreds of thousands of people have lost jobs as countries banned ships from their ports.
The industry's woes started in February last year when the Diamond Princess and its 4,000 passengers spent weeks in quarantine in port in Japan as coronavirus infections on board climbed, reaching 700. — AFP
May 4, 2021
Australia's prime minister fended off accusations of racism and having blood on his hands Tuesday, as he retreated from a threat to jail Australians trying to escape COVID-wracked India.
Scott Morrison's government moved to ban travellers from India from entering Australia until May 15, threatening rule-breakers — including Australian citizens — with prison time.
Amid a widespread backlash, Morrison on Tuesday said it was "highly unlikely" that Australians who skirted a ban would be jailed.
"I think the likelihood of any of that occurring is pretty much zero," Morrison said in a breakfast-time media blitz on Tuesday. — AFP
May 3, 2021
New Zealand will open a travel bubble with the tiny Cook Islands this month, adopting quarantine-free arrangements similar to those already established with Australia, Prime Minister Jacinda Ardern said.
Ardern said the bubble with the South Pacific island state of about 20,000 people would open on May 17 and initially involve about three flights a week.
"Two-way quarantine-free travel is a significant step in both countries' COVID-19 recovery, and a direct result of both New Zealand and the Cook Islands' successful response to the pandemic," she said.
The remote Cook Islands is one of few places in the world to remain coronavirus-free, while New Zealand has eliminated community transmission and recorded only 25 deaths in a population of five million.
The Cook Islands is self-governing in "free association" with New Zealand, meaning that while it administers its own affairs, Cook Islanders are both New Zealand citizens and Cook Islands nationals. — AFP
May 3, 2021
New Zealand will open a travel bubble with the tiny Cook Islands this month, adopting quarantine-free arrangements similar to those already established with Australia, Prime Minister Jacinda Ardern said.
Ardern said the bubble with the South Pacific island state of about 20,000 people would open on May 17 and initially involve about three flights a week.
"Two-way quarantine-free travel is a significant step in both countries' Covid-19 recovery, and a direct result of both New Zealand and the Cook Islands' successful response to the pandemic," she said. — AFP
May 2, 2021
New Zealand on Sunday agreed to reopen its travel bubble with Western Australia, 24 hours after grounding flights when three people in Perth tested positive for COVID-19.
Health officials said that following consultation with their Australian counterparts they determined the risk to New Zealand was not significant and flight could resume on Monday.
However, anyone who has been at "locations of interest" identified by the Western Australian government cannot travel to New Zealand within 14 days of exposure.
"While the public health risk is deemed low, we must all remain vigilant as we enjoy the opportunities quarantine-free travel has given us," the director-general of health, Ashley Bloomfield, said.
It was the second disruption to the ground-breaking travel bubble between New Zealand and Australia in the two weeks since it opened, ending more than a year since both closed their international borders due to the pandemic. — AFP
May 2, 2021
Foreign tourists are still not allowed into the country, the Bureau of Immigration reminds the public Sunday.
Although the government has eased travel restrictions, Immigration Commissioner Jaime Morente stresses only those with visas issued before March 22 are allowed into the Philippines.
"The recent easing of travel restrictions applies only to those aliens who were allowed to come here before March 22 and they should have valid and existing visas at the time of their arrival in our ports of entry," the BI chief adds.
May 1, 2021
People arriving in Australia from coronavirus-ravaged India could face five years jail as the country strengthens an earlier travel ban, the government announces Saturday, in a bid to prevent the outbreak from spreading to its shores.
From Monday, any traveller into Australia who has been in India in the past 14 days could face fines and jail time, adding to a temporary ban announced earlier this week, which will remain in place until at least May 15.
The threat came after travellers on indirect flights from India exposed a loophole in the government's attempt to temporarily block arrivals from the South Asian nation. — AFP
May 1, 2021
Tourism Secretary Bernadette Romulo-Puyat says that 465,530 tourism workers nationwide have been approved to receive cash assistance under the DOT-DOLE Cash Assistance Program of the Bayanihan 2 amounting to P2,327,650,000.
39,429 workers are from the National Capital Region, 26,908 are from Cordillera Administrative Region, 45,709 are from Region 1, 17,293 are from Region 2, 55,974 are from Region 3, 61,392 are from Region 4A, 56,955 are from Region 4B, 11,468 are from Region 5, 45,429 are from Region 6, 31,712 are from Region 7, 13,327 are from Region 8, 6,609 are from Region 9, 13,939 are from Region 10, 26,095 are from Region 11, 5,661 are from Region 12, and 7,630 are from Region 13.
"We are hopeful that this financial assistance will provide some relief to our most affected stakeholders and tourism workers during these difficult times. While it may help in the short term, we believe that the best way to help stakeholders, in the long run, is to develop a tourism industry that is stronger, more resilient, and more adaptable to change," says Romulo-Puyat.
April 29, 2021
Italy on Thursday tightened the rules on people arriving from coronavirus-hit India, Bangladesh and Sri Lanka, while extending quarantine regulations for Europeans.
A devastating surge in cases of COVID-19 in India prompted Italy on Sunday to ban arrivals from the South Asian nation, although legal residents were allowed home subject to testing and quarantine.
Twenty-three people on a flight that landed in Rome from India late Wednesday tested positive for coronavirus, out of 213 passengers and 10 crew, regional authorities announced.
Under new rules announced Thursday by Health Minister Roberto Speranza, however, only Italian citizens are allowed in from India — a rule extended to Bangladesh and Sri Lanka. — AFP
April 27, 2021
The Philippines is barring the entry of travelers from India or with travel history to India in the last 14 days from arrival, the Palace says.
The travel restriction takes effect on April 29 and will be in place until May 14.
April 27, 2021
Australia bans passenger flights from India until May 15.
April 24, 2021
Airfares soar and demand for private jets booms as Indians who could afford it scrambled to escape a COVID-19 surge before flights to the United Arab Emirates shut down.
All flights from the UAE to India -- one of the world's busiest air corridors -- will be suspended from Sunday as coronavirus cases in the South Asian nation reach record levels and overwhelm hospitals.
Price comparison websites showed one-way commercial flights from Mumbai to Dubai on Friday and Saturday costing as much as 80,000 rupees ($1,000), around 10 times the usual rate. — AFP
April 23, 2021
DOT-accredited establishments using contact tracing up StaySafe are now eligible for Safety Seal Certification.
The Safety Seal Certification Program is a program created to ensure compliance with the minimum public health standards, including the adoption and use of the StaySafe.ph application in covered establishments.
The Joint Memorandum Circular on the Safety Seal Certification Program was signed Friday led by the Department of Trade and Industry, the Department of Tourism, Department of Labor and Employment, Department of Health and the Department of the Interior and Local Government.
April 21, 2021
The United States discourages all travelers from going to the Philippines to the COVID-19 situation in the country.
The Philippines is now under Level 4 of the US Centers for Disease Control and Prevention, which means that COVID-19 levels in the country are very high.
"Because of the current situation in the Philippines even fully vaccinated travelers may be at risk for getting and spreading COVID-19 variants and should avoid all travel to the Philippines," the US government says in an advisory.
April 20, 2021
At least 49 passengers on a flight from New Delhi to Hong Kong have tested positive for coronavirus, authorities said, as the financial hub introduced an emergency ban on all flights from India in a crackdown over a new wave of cases.
All of the passengers who tested positive flew into Hong Kong on a flight run by Indian operator Vistara on April 4.
The positive tests are significant as Hong Kong is regularly recording fewer daily cases than the total detected on the flight since it brought a fourth wave under control in January. — AFP
April 19, 2021
Greece said Monday that travellers from the EU and five other countries who are fully vaccinated or have a recent negative Covid test will no longer have to quarantine on arrival.
Visitors from the EU, Britain, the United States, Israel, Serbia and the United Arab Emirates will not be subjected to a week-long quarantine, the civil aviation authority said in a statement.
Travellers must present proof they are fully vaccinated or a negative Covid test from the previous 72 hours, it said.
The quarantine will be lifted from Monday but other restrictions "for domestic or international flights will be in effect until April 26", the aviation authority said.
The announcement comes despite a surge in coronavirus cases in the country, with dozens of deaths and more than 1,500 new infections per day. — AFP
April 19, 2021
Emotions ran high Monday as excited passengers set off on the first flights to take advantage of a quarantine-free travel bubble between Australia and New Zealand, allowing families split by the pandemic to finally reunite.
The arrangement means that for the first time in almost 400 days passengers can fly across the Tasman Sea without undergoing mandatory Covid-19 quarantine when they arrive.
Australia was New Zealand's largest source of international tourists before the pandemic, accounting for about 1.5 million arrivals or 40 percent of total visitors in 2019. — AFP
April 15, 2021
Greece plans to open its borders to vaccinated visitors from several countries from next week, the government said Thursday, as the country seeks to restart its badly-hit tourism sector.
The scheme is part of a pilot project to allow entry to people with the so-called vaccine passports, an exception until now open only to Israeli visitors.
Under the initiative, travellers will be able to avoid a seven-day quarantine currently imposed on visitors.
The European Union has said it wants to get a vaccine passport off the ground for travellers, though plans have not yet been formalised.
Tourism on the continent — Greece included — has been ravaged by the pandemic, with many nations shutting borders for non-essential travel.
The vaccine passport trial run in Greece comes before the country plans to restart tourism in mid-May. — AFP
April 6, 2021
New Zealand approves quarantine-free travel with Australia, with Prime Minister Jacinda Ardern saying a two-way corridor for travel between the two largely COVID-free nations to begin on April 18.
"I can confirm that quarantine-free travel will begin in just under two weeks, at 11:59pm on April 18," Ardern announces after the date was confirmed by her cabinet.
The travel bubble comes more than a year after New Zealand closed its doors in the face of the coronavirus pandemic and six months after Australia allowed New Zealanders to fly into selected states without the need to quarantine. — AFP
April 5, 2021
Britain will on Monday set out plans to restart international travel, using a "traffic-light" system as the country cautiously emerges from lockdown.
The announcement comes as the UK has set a tentative date of May 17 to relaunch international travel.
Travel destinations will be ranked green, amber or red according to virus risk, Downing Street said in a statement late Saturday, with the government to provide more details on Monday.
International travel is currently banned except for a handful of permitted reasons. This has created massive pent-up demand for summer holidays abroad.
"We are doing everything we can to enable the reopening of our country... as safely as possible," Prime Minister Boris Johnson said.
The government said the new system "will help ensure the UK's vaccine progress isn't jeopardized and provide clear guidance for travellers".— AFP
March 29, 2021
The Zamboanga City Inter-Agency Task Force on the Management of Emerging Infectious Diseases has suspended all commercial inbound flights from Ninoy Aquino International (NAIA) indefinitely.
Local IATF chief implementer Elmeir Apolinario, through the authority of Mayor Maria Isabelle Climaco-Salazar, has written all the airline companies and coordinated with the national IATF on the indefinite flight suspension effective Monday and until further notice.
"In view of the confirmed presence of the UK and South African strains of COVID-19 in the country and the re-imposition of Enhanced Community Quarantine (ECQ) in the National Capital Region and its neighboring areas, the city will temporarily suspend all commercial flights," the city's IATF said.
The IATF said also affected in the cancellation of flights are connecting flights from Cebu or Davao whose flight origin are from NAIA. — The STAR/Roel Pareño
March 29, 2021
Foreign parents of Filipino citizens with visas may now enter the Philippines, the Bureau of Immigration says Monday.
Foreign parents, however, cannot travel alone even if they have valid visas.
"If they are traveling alone, they will not be allowed entry even if they hold valid visas as the rules provide that they must be traveling with their Philippine spouse or children," Immigration Commissioner Jaime Morente says in a statement.
March 22, 2021
Baguio Mayor Benjamin Magalong says the city will not accept tourists from NCR, Rizal, Bulacan, Laguna and Cavite in line with the IATF Resolution No. 104 that prohibits non-essential travels. — Philstar.com/Rosette Adel
March 19, 2021
The National Task Force vs COVID-19 revises its earlier memo on the temporary suspension of travel into the Philippines.
All Filipino citizens, whether a returning OFW or non-OFW, will be allowed to return to the country.
#AsItHappens: All Filipinos from abroad, whether OFW or non-OFW, will be allowed to return to the country. The National Task Force vs COVID-19 revised its earlier memo on the temporary suspension of travel into the Philippines. #COVID19PH

Read more: https://t.co/FzcOEATkkf pic.twitter.com/hPdjKRniG4

— Philstar.com (@PhilstarNews) March 19, 2021
March 18, 2021
The Boracay Inter-Agency Task Force approves saliva RT-PCR test as an alternative to the nasopharyngeal swab RT-PCR as one of the entry requirements to the island.
The DOT and BIATF say the test should only be administered by the Philippine Red Cross and other testing laboratories that have been approved and accredited by the Food and Drug Administration and the Department of Health. — Rosette Adel
March 14, 2021
Australia is "working with Singapore" to create a travel bubble between the two nations as early as July, officials said Sunday, in an effort to restart tourism and travel put on hold by COVID-19.
Early in the pandemic Australia effectively closed its international border to slow the spread of the coronavirus, with non-citizens banned from visiting except in special circumstances.
Deputy Prime Minister Michael McCormack said Australia was "working with Singapore at the moment potentially for a bubble (beginning) in July".
"As the vaccine rolls out, not only in Australia but in other countries, we will reopen more bubbles," he told public broadcaster ABC.
The Sydney Morning Herald reported the deal would allow Singaporeans and Australians who had been vaccinated to travel between the countries without quarantining. — AFP
March 11, 2021
Almost one million Australians will be able to enjoy half-price flights to domestic holiday destinations, under a government plan announced Thursday to boost tourism as Covid border closures keep international travellers out.
Prime Minister Scott Morrison says the government would spend Aus$1.2 billion (US$929,000 million) to subsidise 800,000 flights to areas outside major cities that were "heavily dependent on international tourists".
Half-price airfares will be offered to entice Australians to book holidays at places like the Great Barrier Reef, Uluru and the Gold Coast. — AFP
March 10, 2021
Hong Kong carrier Cathay Pacific said Wednesday it suffered a record $2.8 billion loss last year as the coronavirus pandemic wiped out demand for travel -- and the airline warned of a long road to recovery ahead.
Chairman Patrick Healy described 2020 as the "most challenging" in the airline's 70-year history and said much will now depend on how effective and widespread global vaccination programmes are.
"It is by no means clear how the pandemic and its impact will develop over the coming months," he warned, saying the group expected passenger traffic to remain "well below" half of pre-pandemic levels throughout 2021.
The company's losses were higher than estimates compiled by Bloomberg News. — AFP
March 8, 2021
Ilocos Norte has relaxed its pandemic travel restrictions, reducing COVID-19 test requirements and encouraging minimized movement for all inbound residents and travelers since quarantine has been lifted.
Awaiting to issue the Executive Order of the new guidelines, Gov. Matthew Marcos Manotoc has temporarily released the travel rules on the Provincial Government Page on March 6, 2021, which took effect immediately.
Under the new guidelines, Returning Overseas Filipinos (ROFs) are required to present a negative RT-PCR test issued within 60 hours of arrival at the provincial borders. Locally Stranded Individuals (LSIs) coming from high-risk areas are required to submit a negative RT-PCR test with swab collected within 60 hours or undergo a Rapid Antigen test at the border upon arrival.
If the point of origin is in low-risk areas, LSIs are strongly encouraged, but not required, to present either of the two tests. — The STAR/Artemio Dumlao
March 7, 2021
New Yorkers are taking advantage of the absence of tourists during the pandemic to visit iconic sites in the Big Apple that they would normally avoid.
At 10:00 am (1500 GMT) on a recent Friday, barely ten people were on Liberty Island's roughly 200-metre (650-ft) promenade, staring up at the Statue of Liberty.
In normal times, even although it is not peak season, hundreds of tourists would be posing for selfies in front of the copper icon of freedom. — AFP
March 6, 2021
California on Friday paved the way for Disneyland, other theme parks and outdoor stadiums to welcome guests sooner than expected as it relaxed reopening criteria following a sharp decline in Covid-19 cases and pressure from operators.
The move announced by the state health department will permit ballparks, stadiums and mega-attractions including Disneyland, Magic Mountain and Universal Studios to admit visitors from April 1, according to conditions in their county, and at reduced capacities.
With these improvements, "California can begin gradually and safely bringing back more activities, especially those that occur outdoors and where consistent masking is possible," state health secretary Mark Ghaly said in a statement. — AFP
March 4, 2021
German flag carrier Lufthansa says Thursday it lost a record 6.7 billion euros in 2020, as the coronavirus pandemic wiped out demand for travel and left flights grounded.
Europe's biggest airline said it expects to book an operating loss again in 2021, though a smaller one than last year, as capacity will reach only 40-50% of pre-pandemic levels for the full year.
Underlining the long road to recovery, it added that capacity will climb to 90 percent of 2019's level in "the middle of the decade".
After borders slammed shut as governments scrambled to halt contagion in the first wave of the Covid-19 crisis, the airline faced an uncertain future.
In June, it was offered a lifeline by the German government, which pumped in nine billion euros of liquidity for a 25 percent stake.
"The past year was the most challenging in the history of our company - for our customers, our employees and our shareholders," said Lufthansa chief executive Carsten Spohr. — AFP
March 3, 2021
Australia will extend its year-long international border closure by at least three months to mid-June, continuing the country's self-imposed isolation to keep the coronavirus at bay.
Health Minister Greg Hunt says health officials had advised the government "the Covid-19 situation overseas continues to pose an unacceptable public health risk to Australia, including the emergence of more highly transmissible variants".
As a result, strict border controls will continue until June 17, he says Tuesday. — AFP
March 1, 2021
Zamboanga City will still require visitors to the city to take RT-PCR swab tests despite the decision of the policy-setting Inter-Agency Task Force for the Management of Emerging Infectious Diseases to scrap the requirement.
Mayor Maria Isabelle Climaco-Salazar says only those who test negative for COVID-19 will be allowed to enter the city.
The city will no longer require medical certificates and travel authorities. — The STAR/Roel Pareño
February 25, 2021
Tourism Secretary Bernadette Romulo-Puyat visits Siquijor to check preparations for reopening it to tourism, her department says.
She inspected accomodation establishments and tourism enterprises on the the island, where 37 hotels and inns have been accredited to reopen.
The province recorded 143,286 same-day visitor arrivals and 37,651 overnight visitor arrivals in 2020.
February 23, 2021
EasyJet shares rallied Tuesday on rocketing flight bookings for the British airline over the past week, given a boost by Prime Minister Boris Johnson's pledge to begin easing England's virus lockdown shortly.
Bookings soared 337% by late Monday compared with a week earlier, EasyJet said after Johnson's announcement.
EasyJet shares rallied around five percent on the London stock market -- and there were solid gains for European rivals.
Johnson's four-month roadmap to ease lockdown curbs by the northern hemisphere summer has also sparked hopes of easing restrictions elsewhere in Europe.
"The prime minister... has provided a much-needed boost in confidence for so many of our customers in the UK with demand for flights up 337 percent and holidays up 630 percent already compared to last week," EasyJet chief executive Johan Lundgren said in a statement. — AFP
February 18, 2021
Singapore on Thursday launched what it billed as a coronavirus-secure hotel and meeting complex where visitors communicate via intercom through glass panels, as the Asian financial hub slowly opens up to the world for business.
Short-stay business travellers to Singapore will be able to avoid the official 14-day quarantine rule if they stay at Connect@Changi, a purpose-built facility near Changi Airport.
They will, however, be required to remain within the facility for the duration of their stay to prevent possible transmission to the wider community.
After keeping its borders mostly closed for months, Singapore, which is home to the Asian headquarters of many international firms, will soon allow in business travellers from anywhere in the world as part of efforts to recover from a pandemic-induced downturn. — AFP
February 12, 2021
The Department of Tourism says it is optimistic with the speedy recovery of tourism due to the decision of the Inter-Agency Task Force on the Management of Emerging Infectious Diseases to reclassify industries for the continued reopening of the economy.
"With this development, we see the revitalization of the MICE (meetings, incentives, conferences and exhibitions) sector in General Community Quarantine (GCQ) areas and eventually, restoring our competitive advantage in the region. We also expect social events, though on limited scale, to resuscitate our accredited establishments, parks, historical landmarks, museums and other event locations, uplifting businesses along the value chain and more importantly, addressing employment and underemployment concerns," says Tourism Secretary Bernadette Romulo-Puyat.
February 9, 2021
Travellers arriving in Britain from abroad will have to take two coronavirus tests during quarantine, the government is expected to confirm on Tuesday.
Health Secretary Matt Hancock is due to announce that people told to isolate at home will be required to get a test two and eight days into a mandatory 10-day quarantine period.
The new measures, which critics say come too late to curb the spread of the virus, are aimed at halting new variants. — AFP
February 9, 2021
Israel and Greece agreed a tourism deal Monday that will allow coronavirus-vaccinated citizens of the two countries to travel between them without limitations, once flights resume.
Greek Prime Minister Kyriakos Mitsotakis said the agreement "will allow us... to be able to offer Israeli tourists the opportunity to spend their holidays in Greece without any restrictions" at a joint press conference with his Israeli counterpart Benjamin Netanyahu.
This would go into effect once "a significant percentage of the population is vaccinated" and travel restrictions are lifted, Mitsotakis said. — AFP
February 5, 2021
Drivers who are alone in their vehicles will not have to wear face masks the Department of Transportation and Department of Health say in a joint statement.
"When the driver is with passenger/s, it is mandatory for all individuals inside the vehicle to properly wear a face mask, regardless if they are from the same household," they also say.
The departments say "proper coordination will be made" with law enforcement agencies for the implementation of the policy.
"We hope this clarifies the matter."
February 2, 2021
Spain announces Tuesday that it would restrict arrivals from Brazil and South Africa by air to try to reduce the spread of new coronavirus variants.
Only legal residents or nationals of Spain and the microstate of Andorra will be allowed in from Brazil and South Africa under rules which come in force on Wednesday and last two weeks, government spokeswoman Maria Jesus Montero told a news conference. — AFP
January 30, 2021
Travelers to Canada will have to quarantine in hotels at their own expense and airlines are suspending flights to southern destinations, Prime Minister Justin Trudeau announces, further tightening restrictions to slow COVID-19's spread.
New arrivals will have to pay to quarantine in hotels for up to three days under strict supervision, he told a news conference.
Ottawa is also stepping up Covid-19 testing while Canadian airlines have agreed to cancel flights to destinations such as Mexico and the Caribbean until the end of April. — AFP
January 27, 2021
Baguio City is investigating a party held at The Manor where health protocol like wearing masks and practicing physical distancing were not obeserved.
Speaking to TeleRadyo, Mayor Benjamin Magalong says the establishment has been told to explain the incident.
The city's legal office is also looking into the party organized by events host Tim Yap, he says.
Magalong confirms that he was at the event and that safety measures were generally followed.
He says, though, that there were violations, which he attributed to people being excited and being carried away by the mood of the party.
He says he has been in touch with Yap, whose group bought art at an exhibit for Baguio City artists prior to the event.
Fines for not wearing masks in Baguio City range from P1,000 to P3,000, Magalong says.
January 26, 2021
Foreign passengers coming from or who have been within Czech Republic in 14 days will also be banned from entering the Philippines.
The travel restriction will take effect from January 28 to 31.
However, foreign passengers and Filipino citizens coming from Czech Republic before January 28 will be allowed to enter the country.
January 22, 2021
Denmark is suspending flights from the UAE for five days over suspicions that virus tests and checks are not rigorous enough, the Nordic nation's transport minister says.
All air passengers arriving in Denmark need to show a negative virus test from the previous 24 hours, but Transport Minister Benny Engelbrecht said Danish authorities want to be sure there were no botched screenings or tests that had been bought in Dubai.
"All commercial flights from the United Arab Emirates are cancelled for five days," he says in a statement, adding that it would give officials time "to ensure that the required negative test is a true screening that has been carried out correctly". — AFP
January 18, 2021
Australia's international borders are unlikely to open to travelers this year despite the rollout of coronavirus vaccines, a top health official said Monday.
Health department secretary Brendan Murphy, a key adviser in Australia's virus response, said free-flowing travel to and from the country was not expected to resume in 2021.
"I think that we'll go most of this year with still substantial border restrictions," he told public broadcaster ABC.
"Even if we have a lot of the population vaccinated, we don't know whether that will prevent transmission of the virus.
"And it's likely that quarantine will continue for some time." — AFP
January 18, 2021
La Trinidad town has cancelled its Strawberry Festival, which was scheduled for March this year.
La Trinidad Vice Mayor Roderick Awingan said that the Strawberry Festival Executive Committee on January 12, through a unanimous vote, cancelled the much-awaited festival that is usually held every first week of March.
Last year, the festival that features the town's luscious red fruit product farmed in its vast valley plantations, was also cancelled.
Though an indigenous ritual known as "Panudsuran", where ancestors' spirits are called and invoked to cleanse the community, was held. A mass will also be offered where limited participants are invited.
The executive committee is composed of Mayor Romeo Salda as chairman; Vice Mayor Awingan as co-chair; and members of the Sangguniang Bayan and Municipal Tourism Officer Valred Olsim as members. — The STAR/Artemio Dumlao
January 16, 2021
Emirates suspends flights to Australia's three largest cities as the country further restricts international arrivals over fears of new virus strains.
The Dubai-based carrier was one of the last to maintain routes into and out of the country's east coast throughout most of the pandemic but on Friday evening told travellers a handful of planned flights next week would be the last.
"Due to operational reasons, Emirates flights to/from Sydney, Brisbane and Melbourne will be suspended until further notice," Emirates says on its website. — AFP
January 15, 2021
The Philippines includes United Arab Emirates and Hungary in list of countries affected by travel restrictions, according to Malacañang.
January 15, 2021
The Inter-Agency Task Force on the Management of Emerging Infectious Diseases recommends extending until January 31 the travel restrictions on the following countries, according to the Palace
United Kingdom
Denmark
Ireland
Japan
Australia
Israel
The Netherlands
China and Hong Kong
Switzerland
France
Germany
Iceland
Italy
Lebanon
Singapore
Sweden
South Korea
South Africa
Canada
Spain
US
Portugal
India
Finland
Norway
Jordan
Brazil
Austria
Pakistan
Jamaica
Luxembourg
Oman
January 13, 2021
Cebu Pacific (CEB) greets 2021 with a P88 all-domestic seat sale. For sale until January 31, 2021, passengers can enjoy fares as low as P88 to over 30 domestic destinations, for travel from January 13 until December 31, 2021. Whether you miss the warm sunny beaches of Bohol, Coron, Boracay, Cebu and Siargao, or just want to experience the culinary trails of Davao, Bacolod or Pampanga, this special seat sale emboldens everyJuan to further explore and patronize local destinations and products.
Passengers with travel scheduled until March 31, 2021 will enjoy more flight options with Flexible Bookings. Guests with existing Travel Funds may also use these to book new flights to make way for new travel memories. Payments may also be made online or via payment centers. CEB offers antigen tests for only P700 for its passengers flying from Manila through its Test Before Boarding (TBB) process. The carrier also offers affordable RT-PCR tests as low as P3,300 via its three partner laboratories, namely PADL, Health Metrics, Inc. (HMI), and Safeguard DNA Diagnostics Inc. (SDDI). Passengers booked on Cebu Pacific and Cebgo can easily choose and book appointments via the "Testing Options" tab on https://bit.ly/CEBFlightReminders.
CEB has been rated 7/7 stars by airlineratings.com for its COVID-19 compliance as it continues to implement a multi-layered approach to safety, in accordance with global aviation standards. These include contactless procedures, thorough cleaning and disinfection protocols for all aircraft and facilities, mandatory wearing of masks and face shields for both passengers and crew, as well as Antigen testing for CEB frontliners before duty. Their aircrafts are also equipped with hospital-grade HEPA filters with 99.99% efficacy, keeping viruses at bay. The airlines currently fly to 30 domestic destinations from its Manila and Cebu hubs, on top of five international destinations, namely, Dubai, Hong Kong, Nagoya, Seoul and Singapore.
January 13, 2021
All air passengers bound for the United States will require a negative COVID-19 test within three days of their departure, the Centers for Disease Control and Prevention (CDC) says.
"Testing does not eliminate all risk but when combined with a period of staying at home and everyday precautions like wearing masks and social distancing, it can make travel safer," says CDC Director Robert Redfield. — AFP
January 12, 2021
China, Pakistan, Jamaica, Luxembourg and Oman are now included in the Philippines' list of countries/jurisdictions subject to travel restrictions due to the new COVID-19 variant.
The inter-agency task force on COVID-19 recommends that foreign travelers from these areas will be barred from entering the country from January 13 to 15.
January 11, 2021
Young adults dressed to the nines in kimonos gathered at venues in Japan on Monday to celebrate reaching the age of majority, although many of the usually jubilant events were cancelled over coronavirus fears.
More than a million people in Japan turn 20 this year, the age at which they can legally drink alcohol, smoke and get married without parental approval.
They are traditionally feted each January on "coming-of-age day" with a formal ceremony, originally a rite of ancient samurai families — and now often followed by raucous drinking sprees.
But a record surge in COVID-19 cases and a month-long virus state of emergency declared in and around Tokyo has led many local authorities to scrap or postpone the 2021 festivities. — AFP
January 8, 2021
England is to introduce mandatory coronavirus testing for all international arrivals in a bid to curb the spread of new virus variants, the department of transport says.
Beginning early next week, all international travellers to England will be required to present a negative COVID-19 test taken up to 72 hours prior to their departure, the ministry said.
Those passengers who do not comply with the regulations, which also apply to British nationals, face a £500 ($678, €552) fine. — AFP
January 6, 2021
Upon the joint recommendation of the DOH and DFA, the Office of the President added more countries in the travel ban list over the new COVID-19 variant, presidential spokesperson Harry Roque says.
These include Portugal, India, Finland, Norway, Jordan and Brazil.
Foreign passengers who have been to these areas within 14 days immediately preceding arrival in the Philippines will be prohibited from entering the country from January 8 to 15. — report from Alexis Romero
January 1, 2021
The US is now included in countries subject to travel restrictions to prevent the entry of the the new COVID-19 strain into the Philippines, News5 quotes presidential spokesperson Harry Roque as saying.
JUST IN | Isinama na ng Office of the President ang Amerika sa mga bansang subject sa travel restrictions, ayon kay Sec. Harry Roque. pic.twitter.com/Ab9yO72mab

— News5 (@News5PH) January 1, 2021
January 1, 2021
Taiwan's Central Epidemic Command center is implementing new travel restrictions "given the recent developments in the global pandemic and the emergence of the B117 variant of the COVID 19 virus," Taiwan's Ministry of Foreign Affairs says.
B117 is the strain first reported in the UK and which has spread to the US as well as to countries in Asia.
Under the new guidelines, foreign nationals are barred entry to Taiwan except for the following:
Alien Residence Certficate holders
Those on diplomatic or official business or are "fulfilling commercial and contractual obligations"
Those admitted "for special humanitarian reasons"
Spouses and minor children of Taiwanese nationals or ACR holders
Others with special permission like students, white collar workers and migrant workers.
Starting January 15, all arivals will have to quarantine at a facility or a quarantine hotel. Those who choose to quarantine at home must sign an affidavit that they are the person at their home.
January 1, 2021
Brazil rang in the New Year with Rio de Janeiro's famed Copacabana beach nearly empty — the usual swarms of revelers kept away by police because of the pandemic — and pot-banging protests against far-right President Jair Bolsonaro.
Rio usually hosts one of the world's biggest New Year's Eve parties, but authorities canceled the festivities this year as COVID-19 racked the country.
"It was a complicated year, with this pandemic that has devastated the entire world," said Claudio Miranda, a 29-year-old salesman who was part of the relatively tiny crowd gathered on Copacabana.
"But we have to celebrate life — our lives, our families' lives, everyone who's still here. Even if our hearts are aching for those who have left us," he told AFP.
Covid-19 has killed nearly 195,000 people in Brazil, the second-highest death toll worldwide after the United States. The South American country of 212 million people is currently in the grips of a nasty second wave. — AFP
December 29, 2020
As it turns out, things are still up in the air regarding a ban in travelers with presidential spokesperson Harry Roque saying the ban is not yet in effect.
Executive Secretary Salvador Medialdea has yet to issue the guidelines for a travel ban that Health Secretary Francisco Duque, Labor Secretary Silvestre Bello and the Manila International Airport Authority have acknowledged and referenced.
December 29, 2020
Manila International Airport Authority announces passengers from the following countries will not be allowed into the Philippines "effective midnight of December 29, 2020":
United Kingdom
South Africa
Switzerland
Italy
Denmark
Israel
Hong Kong, China
Spain
Ireland
Netherlands
Singapore
Lebanon
Japan
Canada
Germany
Sweden
Australia
France
Iceland
South Korea
"Passengers already in transit or who had been in any of the flagged countries within 14 days from entry into the Philippines and who arrive before Dec. 30, 2020, will be allowed entry but they shall be subjected to strict quarantine and testing protocols (mandatory 14 day quarantine in OWWA and DOT accredited facilities) despite getting a negative RT-PCR result," MIAA also says.
December 25, 2020
US authorities announce that passengers arriving on flights from the United Kingdom will need to test negative for coronavirus before departure, the latest restriction imposed due to a new COVID-19 variant.
News of the strain, believed to be more transmissible, led to nations around the world closing their borders to travelers from the UK.
The new rule takes effect Monday and requires a negative test within 72 hours of departure, the Centers for Disease Control and Prevention said in a statement. — AFP
December 25, 2020
Hong Kong extends its compulsory quarantine to three weeks for almost all international travellers from Friday, saying the measure was needed to prevent new, more infectious, coronavirus variants from spreading.
The government says expert advice suggested that the incubation period of the virus could be longer than 14 days in some people — so passengers will now have to undergo compulsory quarantine in designated hotels for three weeks, rather than the previous two.
Only travellers arriving from mainland China, Macau, and Taiwan will be exempt from the tighter restrictions. — AFP
December 24, 2020
China on Thursday suspends flights to and from Britain after it reported a new, more infectious strain of the coronavirus.
China has largely curbed the spread of COVID-19 within its borders, but authorities remain highly vigilant about the threat of "imported" virus cases.
"Given the exceptional nature of the virus mutation and its potential impact ... China has suspended flights between China and the UK after full assessment," foreign ministry spokesman Wang Wenbin says at a routine briefing. — AFP
December 23, 2020
Philippine Airlines suspends its flights to and from London until the end of February 2021 in compliance with the latest resolution of the inter-agency task force on COVID-19.
"We are monitoring the situation in the UK. As we keep close watch on this evolving situation, it is in the best interest of all to suspend flights on the route," PAL says in an advisory.
December 23, 2020
The Department of Tourism says its supports President Rodrigo Duterte's decision to suspend flights from the United Kingdom from midnight on December 24 to December 31.
Tourism Secretary Bernadette Romulo-Puyat says in a statement that "ensuring public health and safety takes precedence, even as the Inter-Agency Task Force for the Management of Emerging Infectious Diseases (IATF-MEID) carefully reviews the restriction on the entry of foreign nationals into the country."
She says the department empathizes with families who will not be able to spend the holidays with relatives expected to come home from the UK.
December 23, 2020
Passengers from the UK disembarked from ferries in the port of Calais early Wednesday following Britain and France's deal easing a crossborder travel ban imposed over the discovery of a new coronavirus variant, an AFP correspondent said.
Much of Europe swiftly banned entry by British travellers and UK freight after a more transmissible strain of the coronavirus was found in Britain.
The "Cotes des Flandres" ferry — the first ship to leave Dover after the restrictions were lifted — arrived at around 3:30 am (0230 GMT), followed shortly afterwards by P&O's "Spirit of France".
A handful of passenger vehicles disembarked from the two ships but port management told AFP traffic was not expected to pick up until late Wednesday morning. — AFP
December 23, 2020
The Philippines has suspended all flights from the United Kingdom until December 31, presidential spokesperson Harry Roque announces,
Accoridng to Inter-agency Task Force on the Management of Emerging Infectious Diseases Resolution No. 90, which Roque quoted,
"All flights from the United Kingdom shall be temporarily suspended until December 31, 2020. Effective 0001H of December 24, 2020, Manila Time, until December 31, 2020, all passengers who have been in the United Kingdom within 14 days immediately preceding arrival to the Philippines, including those merely transiting the same, are likewise temporarily restricted from entering the Philippines for the same period."
December 21, 2020
Switzerland on Monday imposes an entry ban on arrivals from Britain and South Africa and orders retroactive quarantine for all arrivals from those countries since December 14.
"This is intended in particular to stop travel from these countries for tourism purposes," the government says in a statement, following the identification of a "new, more contagious variant of the coronavirus" in those countries. — AFP
December 21, 2020
Hong Kong on Monday said it would ban all flights from Britain following the discovery of a new and highly infectious strain of the coronavirus there.
"From midnight there will be no more passenger flights arriving in Hong Kong from the United Kingdom," health secretary Sophia Chan told reporters. — AFP
December 21, 2020
In Finland's snowy far north, international visitors normally flood the Santa Claus Village amusement park, in search of reindeer rides, snow castles and a meeting with the jolly man himself.
Under the pandemic travel restrictions, however, crowds in the Lapland town of Rovaniemi have dwindled to just a trickle and the joyful winter wonderland feels ghostly and abandoned.
"It's been an exceptional and difficult year," Santa tells AFP from behind a plexiglass screen installed in his grotto, adding that his visitors have appreciated being able to forget a tough year and enjoy the Christmas cheer. — AFP
December 21, 2020
Canada will halt the entry of passenger flights from Britain for 72 hours from midnight Sunday, authorities announced, the latest nation to take action over a new fast-spreading strain of coronavirus in the UK.
"Given the high number of cases of a variant COVID-19 virus observed in some areas in the United Kingdom, the decision has been made to suspend entry into Canada of all commercial and private passenger flights from the United Kingdom for 72 hours," said a statement from Canadian health authorities. — AFP
December 16, 2020
Rio de Janeiro's annual New Year's Eve beach bash, already reduced in scope and format, has been canceled due to the raging coronavirus pandemic, the mayor's office said Tuesday.
What is normally a mega-party with live music, a dazzling display of fireworks and hundreds of thousands of people dancing to live music had already been drastically downsized, with the fireworks canceled and several events moved online.
Mayor Marcelo Crivella's office said in a statement that it had "opted to cancel the event out of respect for all of the victims, and to prioritize security for all."
Some 180,000 people have died of COVID-19 in Brazil, population 212 million. It is the world's second highest death toll after the United States, and virus cases are on the rise.
Rio de Janeiro has the highest ratio of COVID-19 victims of any Brazilian state. — AFP
December 15, 2020
The Philippine Coast Guard says its personnel have been enforcing health protocol on boats bringing tourists to and from Boracay, the world-famous resort island that has reopened to tourism.
The coast guard says in a social media post that travelers are reminded to wear face masks and face shields and observe physical distancing.
"Passengers and crew are also reminded to always bserve minimum health standard to ensure a safe journey during the pandemic," it also says in Filipino in its post.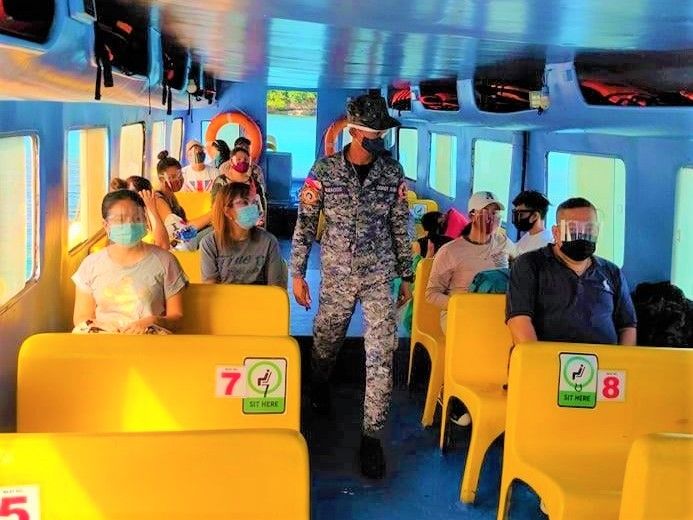 December 14, 2020
New Zealand hopes to open a travel bubble with Australia by April next year and is working to finalize the necessary anti-coronavirus border measures, Prime Minister Jacinda Ardern said Monday.
Ardern said New Zealand's cabinet had agreed "in principle" to open a trans-Tasman travel bubble in the first quarter of 2021 provided there are no major virus outbreaks in either country.
"It is our intention to name a date for the commencement of quarantine-free trans-Tasman travel in the new year, once remaining details are locked down," she told reporters.
New Zealand closed its borders in March and since then all international arrivals, including Australians, have been required to undergo two weeks of managed isolation.
The country has been widely praised for its strict handling of the coronavirus which has caused just 25 deaths in a population of five million. — AFP

December 8, 2020
The Department of Tourism reaches out to tourism workers affected by the closure of establishments or those which scaled down operations to avail of the expanded financial assistance.
This is part of the Bayanihan to Recover as One Act interventions to address the impact of the coronavirus pandemic on Philippine tourism.
December 2, 2020
Hotel chain OYO, multi-channel Insurtech and Insurance Company of North America enter into a partnership to provide complimentary insurance coverage to guests who book rooms to any of the partner hotels in the Philippines.
"Our partnership with OYO marks an important milestone, especially during these times of high uncertainty. As the economy braces for the new normal, travelers are more wary on how they approach every aspect of travel," Qoala CEP Harshet Lunani says in a press release.
OYO Philippines head Ankit Gupta nnotes that most consumers are still wary of travel. Their Hotel Protection insurance coverage would provide customers with protection during their stay at any one of the 300+ partner hotels in the country.
This partnership between OYO and Qoala us the fourth in Southeast Asia following similar programs in Indonesia, Thailand and Vietnam.
December 1, 2020
Hong Kong and Singapore indefinitely delay a "travel bubble" in a new blow to their hard-hit tourism and aviation industries as the Chinese city battles a coronavirus surge.
The arrangement allowing people to travel between the financial hubs without quarantining had been due to launch on November 22, but was postponed for two weeks as Hong Kong saw a sudden spike in cases.
The delay was not just a blow to the cities, but also other countries which had been hoping the scheme might be a model to replicate during the pandemic. — AFP
November 27, 2020
Presidential spokesperson Harry Roque says the Philippines will allow the entry of Filipinos' foreign spouses and children who are traveling with them, regardless of age, starting December 7.
November 24, 2020
International air travellers will need to be vaccinated against COVID-19 to fly with Australia's Qantas, the airline's CEO says, adding the rule was likely to become "common" across the industry.
Qantas CEO Alan Joyce says the Australian flag carrier would implement the measure once a coronavirus vaccine was made available to the public.
"We are looking at changing our terms and conditions to say for international travellers that we will ask people to have a vaccination before they can get on the aircraft," he says. — AFP
November 23, 2020
Coronavirus has wrought havoc across the world, but for Thailand's "sea gypsies" it has brought welcome respite from the threat of mass tourism.
Since the pandemic began, life has been easier for Sanan Changnam and his people — there's an abundance of fish to eat and real estate projects on their ancestral land in the tourist hotspot of Phuket have come to a standstill.
In the turquoise waters of the Andaman Sea, connected to the surface by a slender pipe stuck in his mask — a "thread of life" allowing him to breathe — Sanan stalks fish and shellfish, spear in hand.
A few kicks of his flippers and he skewers three groupers before rising to the surface.
With Thailand closed to foreign visitors for the past eight months, tourist boats have been stuck at the quay and fishing has been easier for the Chao Lay, or "people of the sea". — AFP
November 21, 2020
Tourism Secretary Bernadette Romulo-Puyat visits Ilocos Sur as the province reopens to visitors, including tourists from Metro Manila.
"We are making another big leap forward with the reopening of Ilocos Sur to tourists from the rest of Luzon. Staying true to our strategy of "slowly but surely" reopening our destinations, we have taken careful steps to ensure that the public's health and safety continues to be the priority in this great undertaking," says Puyat.
November 3, 2020
Mists hung low over Machu Picchu, adding an eerie, otherworldly atmosphere as delighted tourists entered the iconic Inca citadel for the first time after eight months of lockdown due to the coronavirus.
Two couples from France and Chile were the lucky first visitors on Monday to the UNESCO World Heritage site. They were brought to the ruins by bus from the tiny Machu Picchu Pueblo village at the foot of the 2,400-meter (7,874 feet) mountain atop which the ruins sit.
"We're really happy to be here today," Frenchwoman Veronique, who declined to give her surname, told AFP.
She was left stranded in Peru with her husband and two children by the pandemic.
Peru ordered a total lockdown and closed its borders in March. It has since become one of the worst-affected countries in Latin America, with the highest mortality rate in the world, after the tiny republic of San Marino. — AFP
October 30, 2020
Few things say Rio de Janeiro like a "roda de samba" legendary jam session where musicians sit in a circle gushing out Brazil's most beloved music and a tight crowd of beer-guzzling revelers surrounds them.
But the coronavirus pandemic has forced the performers who keep this tradition alive to adapt.
"We don't sit in a circle anymore. We play on a stage in front of the audience," said Moacyr Luz, 62, founder of the Samba do Trabalhador (Worker's Samba), which held a Monday evening roda de samba (samba circle) for 15 years until the pandemic hit.
Luz, a giant of Brazilian music who is up for a Latin Grammy this year, said playing samba without a crowd was like a footballer scoring a goal without celebrating.
"It doesn't feel natural. But at least the samba is flowing. We're living in a time of transformation, so everybody has to adapt," the gray-bearded songster told AFP. — AFP
October 24, 2020
The Department of Tourism announces that the Municipal Government of El Nido will ease its travel restrictions starting October 30.
It will allow tourists to enter the island under a test-before-travel policy. — Philstar.com/Rosette Adel
October 21, 2020
Thailand has welcomed its first group of tourists in seven months, as part of an experiment aimed at testing if a wider opening is possible as the coronavirus cripples the kingdom's economy.
A planeload of 39 Chinese tourists flew into Bangkok's Suvarnabhumi Airport Tuesday evening from Shanghai to a welcome from staff in full protective equipment.
The visitors underwent health checks and had their luggage disinfected, before donning protective clothing themselves and being whisked away for two weeks' quarantine. — AFP
October 16, 2020
Presidential spokesperson Harry Roque says the Inter-Agency Task Force for the Management of Emerging Infectious Diseases has lifted the restriction of non-essential outbound travel of Filipinos effective Oct. 21, 2020.
The COVID-19 task force also allows Filipinos aged 15 to 65 years old to go out (previously 18-60 years old).
October 5, 2020
Singapore hopes to start "cruises to nowhere" in a bid to revive its coronavirus-hit tourism industry, but critics warned Monday against a risky move that could spark Covid-19 outbreaks.
The global cruise industry has largely ground to halt due to virus-related travel restrictions, and following a series of outbreaks on packed vessels.
But the tourism board in Singapore, a key port and transport hub in Asia, is holding talks with cruise lines on putting on voyages that depart from and return to the city-state.
Officials will put in place "appropriate measures that will enable cruises to resume in a safe manner," the board's cruise director Annie Chang told AFP. She did not say when the cruises might start.
However Marcie Keever, oceans and vessels program director at Friends of the Earth, warned about "the potential to have Covid outbreaks" on cruise liners. — AFP
October 5, 2020
Frolibar Bautista, mayor of Malay town in Aklan, says resort island Boracay has been COVID-free because people there have been following minimum health standards.
"Kahit may turista, sinusunod ang health protocols. Talagang safe na safe ang mga tao dito," he says after Boracay was opened to domestic tourism on October 1.
He says at a Palace briefing that there are now 204 establishments that have resumed operating in Boracay and the local government has already issued 365 certificates to operate.
September 29, 2020
Singapore Airlines says it had scrapped plans for "flights to nowhere" aimed at boosting its coronavirus-hit finances after an outcry over the environmental impact.
With the aviation industry in deep crisis, several carriers -- including in Australia, Japan and Taiwan -- have been offering short flights that start and end at the same airport to raise cash.
They are designed for travel-starved people keen to fly at a time of virus-related restrictions, and have proved surprisingly popular. — AFP
September 23, 2020
Japan is considering easing strict coronavirus border restrictions from October to allow more foreign nationals to enter, local media report.
Tourists would still be banned and only longer-term visas approved, the reports say, as the nation looks to rebuild its economy and prepare for the postponed Olympics next year.
Japan currently bans entry for foreigners from most countries, but has been negotiating the gradual resumption of cross-border business travel. — AFP
Find the latest travel and tourism news from around the world amid the coronavirus pandemic. Main image by AFP/Romeo Gacad