Business impact of COVID-19
October 20, 2021 | 4:17pm
+ Follow Story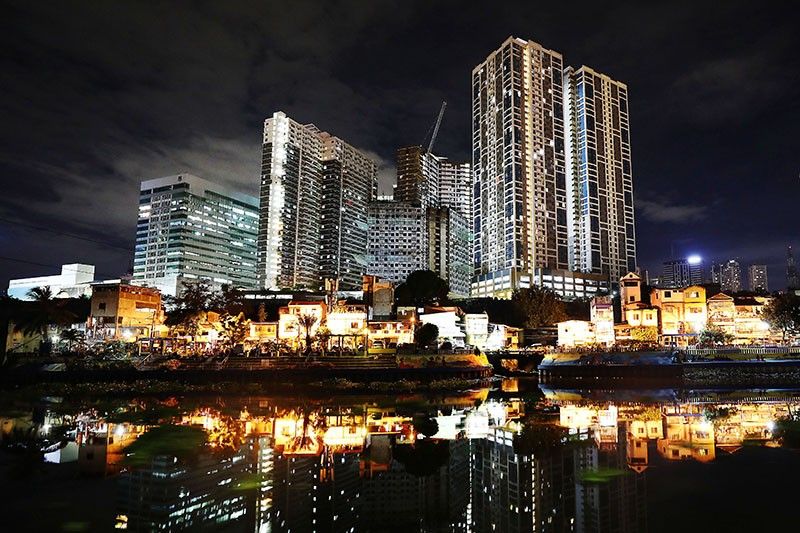 2 days ago
Nestle raises its growth outlook after sales for the first nine months of the year were buoyed by coffee, vegan foods and price increases.
The Swiss maker of everything from chocolate to pet food and infant formula said it was able to weather the double whammy of inflation and supply chain disruptions, which are putting pressure on world economy's recovery from the coronavirus pandemic.
Sales rose by a better-than-expected 2.2 percent to 63.3 billion Swiss francs ($68.5 billion, 58.8 billion euros) in the first nine months of the year compared to the same period in 2020. — AFP
October 18, 2021
China's economic growth slowed more than expected in the third quarter, official data showed Monday, as a crackdown on the property sector and a looming energy crisis began to bite.
After a swift coronavirus bounceback, recovery in the world's second-biggest economy is losing steam, with gross domestic product expanding 4.9% on-year, said the National Bureau of Statistics (NBS), citing an "unstable and uneven" domestic rebound.
The reading was just short of the 5.0% tipped by analysts polled by AFP — and a sharp three percentage points off the April-June performance. — AFP
October 17, 2021
Exhausted after working long hours during the coronavirus pandemic and resentful that their bosses are not sharing sometimes huge profits, tens of thousands of nurses, laborers and entertainment workers are going on strike across the United States.
If they fail to reach agreement with the Hollywood studios on a new collective bargaining contract, 60,000 members of the International Alliance of Theatrical Stage Employees plan to strike on Monday. The IATSE includes cinematographers, hairdressers, makeup artists and sound editors.
Some 31,000 employees of the Kaiser Permanente healthcare group in the western states of California and Oregon are also poised to strike soon. — AFP
October 14, 2021
The operator of Japanese casualwear giant Uniqlo reports a record annual net profit and predicts an even better performance this year as pandemic-related restrictions ease further worldwide.
Fast Retailing said business had "recovered markedly" as infections were contained around the world, including a sharp recovery in sales in Europe and North America after virus lockdowns were lifted.
In the 12 months to August 2021, the firm posted a better-than-expected net profit of 169.8 billion yen ($1.5 billion), up 88% on-year. — AFP
October 13, 2021
Apple is unlikely to meet production goals for its new iPhone before the holidays because of a global electronic chip shortage, a report says.
The firm had planned to produce 90 million iPhone 13s before the end of the year, but will have to settle with 80 million as suppliers Broadcom and Texas Instruments cannot meet demand, the Bloomberg News said, citing sources familiar with the matter who asked to remain anonymous.
Apple presented a new line of iPhones last month, with four new models, including the iPhone 13 Mini, which sells from $700, and the iPhone 13 Pro Max, which costs $1,100. — AFP
October 8, 2021
South Korean tech giant Samsung Electronics defies the global supply chain challenges to forecast a near-30-percent jump in third-quarter operating profits on Friday.
The world's biggest smartphone maker says it expected its operating profits to reach around 15.8 trillion won ($13.3 billion) in a regulatory filing, up 27.9% year-on-year.
The company is the flagship subsidiary of the giant Samsung group, by far the largest of the family-controlled empires known as chaebols that dominate business in South Korea, the world's 12th largest economy. — AFP
October 7, 2021
Twitter says it has made a deal to sell app advertising specialty firm MoPub for a little more than a billion dollars in cash.
Money from the sale of MoPub to Silicon Valley-based AppLovin Corporation is to be put into building revenue-generating features at Twitter and promoting growth at the one-to-many broadcasting platform.
"The sale of MoPub is all about increased focus, redirecting our resources and delivering faster growth in a number of key areas," Twitter revenue product lead Bruce Falck says in a release. — AFP
October 5, 2021
The government says 43,332 public and private establishments are adopting the Safety Seal to ensure the public that safe health protocols are in place.
DTI Secretary Ramon Lopez encourages more businesses to adopt the seal as an effective measure in preventing the spread of the COVID-19 virus.
"Businesses can do their share in the fight against the pandemic and create a healthy space for consumers to transact their purchases and for employees to gainfully and safely earn a living," Lopez says.
October 3, 2021
After his small Manhattan food stand lost its customers during the coronavirus pandemic, Abdul Rahman -- an Afghan vendor who arrived in New York in 1992 -- has resumed service, albeit at a fraction of former business since offices are still far from full.
Rahman and the thousands of street vendors like him, emblematic of New York's sidewalks, were hoping things would finally go back to normal in September.
But that's far from the case: "The business is like, 20, 30 percent (less) than before the pandemic," Rahman, 44, told AFP, standing in front of a display case of doughnuts and other pastries. On the counter is a jug of coffee, which he says he has trouble emptying.
With a wave of his arm, he points to where customers used to form long lines in front of his mobile stand. — AFP
October 2, 2021
Google has hit the brakes on a project to add mobile banking to its Pay app, even as the online financial services market for everyday investors heats up.
The company has ended work on its Plex project, but continues to eye ways to integrate financial services, a spokesperson said Friday confirming a Wall Street Journal report.
Plex would have allowed the Pay app to act as an interface for banks or credit unions, allowing users to access their savings and checking accounts. — AFP
September 29, 2021
From shoes and sweaters to car parts and coffee, Vietnam's strict and lengthy coronavirus lockdown has sparked product shortages among worldwide brands such as Nike and Gap which have grown increasingly dependent on the Southeast Asian nation's manufacturers.
The snarl-ups at Vietnam's factories are part of a broader crisis around the planet that is sending inflation surging and raising concerns about the pace of recovery in the global economy.
At a fabric mill east of Hanoi, Claudia Anselmi — the Italian director of Hung Yen Knitting & Dyeing, a key cog in the supply chain of several European and US clothing giants — worries daily if the factory can keep the lights on.
Its output plunged by 50% when Vietnam's latest devastating virus wave first struck in spring, and it faces perpetual problems securing the yarn it needs for its synthetic material. — AFP
September 28, 2021
Ford announces $11.4 billion investment for electric vehicle production.
September 24, 2021
Nike cut its sales forecast, pointing to myriad supply chain problems that are delaying deliveries of athletic gear and expected to crimp sales for the next few quarters.
The sports giant is dealing with a doubling of shipping times from its Asian manufacturing centers to North America, as well as closures of major factories in Vietnam and Indonesia due to local government restrictions because of Covid-19, Chief Financial Officer Matt Friend says on a conference call with analysts.
Shipping conditions have been bad for much of 2021 and "deteriorated even further" in the most recent quarter, Friend says, noting port backlogs, rail congestion and labor shortages. — AFP
September 22, 2021
Netflix says it has acquired the whole works of acclaimed children's author Roald Dahl, creator of such classics as "Charlie and the Chocolate Factory" and "Matilda."
The streaming giant says it had bought The Roald Dahl Story Company -- the family firm which owns the late British author's copyright.
Netflix in 2018 signed a deal with the company to create animated series based on 16 Dahl books. — AFP
September 21, 2021
The OECD warned Tuesday of an "uneven" global economic recovery as it lowered its 2021 growth forecasts for the world and for the United States while raising the outlook for Europe.
Global output is now expected to expand by 5.7 percent this year, down 0.1 percentage points from a previous forecast in May, according to the Organisation for Economic Co-operation and Development (OECD). -- AFP
September 21, 2021
The value of shares in Universal Music jumped by 35% in their first minutes of trading on the Amsterdam stock market on Tuesday.
The music giant, whose artists include The Beatles and Taylor Swift, was floated by its owner, French media giant Vivendi, with shares jumping from a debut price of 18.50 euros to 25.52 euros (29.9 dollars) at 0720 GMT. — AFP
September 17, 2021
Shares in the world's biggest shipbuilder Hyundai Heavy Industries more than doubled from their initial public offering price when they made their stock trading debut on Friday.
Hyundai Heavy's IPO, follows a restructuring of the wider group linked to a deal to take a majority stake in global number two Daewoo, although that is still waiting regulatory approval.
The Hyundai Heavy flotation price was set at 60,000 Korean won, but they rocketed to 135,000 won in the first hour of trading in Seoul, up 125%. — AFP
September 16, 2021
British retailer Marks and Spencer says it planned to shut more than half its stores in France with Brexit affecting supplies of fresh and chilled products.
Announcing the closure of 11 out of 20 franchise stores, the food-to-clothing retailer said in a statement that "the lengthy and complex export processes... following the UK's exit from the European Union are significantly constraining" supplies. — AFP
September 10, 2021
Toyota, the world's top-selling automaker, says it would further slash production in Japan and abroad because of ongoing virus disruptions and a chronic global chip shortage.
The Japanese car giant will cut output by 70,000 units in September and 330,000 in October, it says, adding that the move would reduce projected annual production for the fiscal year ending March 2022 to nine million vehicles.
It comes after the automaker had already last month announced a 40% cut to September production, equivalent to 360,000 units. — AFP
September 10, 2021
US bank Wells Fargo gets a new fine -- $250 million for failing to meet requirements in an agreement to pay previously harmed customers.
The penalty was set by the Comptroller of the Currency (OCC), one of the main US banking sector regulators.
"Wells Fargo has not met the requirements of the OCC's 2018 action against the bank. This is unacceptable," says Acting Comptroller of the Currency Michael Hsu. — AFP
September 8, 2021
Google on Wednesday ramped up cloud collaboration tools for businesses, expecting "hybrid" work routines to remain even after the pandemic has ended.
The internet titan competes with Microsoft, Zoom, Facebook and others with online services that employees can use to collaborate remotely.
Tech giants turned to their own tools after abandoning campuses early in the pandemic, which fueled a fierce remote work trend.
"We've seen a radical transformation, and a lot of that transformation is here to stay," Google product management director Dave Citron said during a briefing on new Workspace offerings.
"But I think it is too early to say that the 40-hour work week in a cubicle is permanently dead across all industries and regions." — AFP
September 8, 2021
US online payment giant PayPal is set to buy the online Japanese credit specialist Paidy for $2.7 billion, the US company says in a statement, a new sign of the development of the "buy now pay later" sector.
Created in 2008 in Tokyo, Paidy allows online merchants to offer payment on credit and in installments to their customers.
The company, which now boasts six million clients, had already raised around $400 million from investors, including Goldman Sachs and PayPal Ventures, the private equity arm of PayPal. — AFP
September 8, 2021
Hyundai is stepping up the pace of developing hydrogen technology and plans to offer engines powered by the fuel on all its commercial vehicles from 2028, the manufacturer says.
The South Korean conglomerate, which has pioneered hydrogen with its Nexo SUV and the first heavy goods vehicles on European roads, is promising fuel cell autos at electric-vehicle prices from 2030.
From 2023, Hyundai's third generation of fuel cells will be half the price, much smaller and more powerful than their predecessors, the world's third-biggest automaker by output said in an online press conference. — AFP
September 3, 2021
Western Union and MoneyGram announce that they would resume money transfer services to Afghanistan, allowing vital remittances into a country that faces huge economic hurdles following the Taliban's takeover last month.
"Western Union is pleased to share that it is resuming its money transfer services into Afghanistan, starting September 2, so that our customers can once again send money and support their loved ones at this time," a spokesperson says.
"We understand the urgent needs of our customers and their families and are committed to supporting them," the spokesperson says, adding that Western Union would waive transfer fees from September 3 through 17. — AFP
September 1, 2021
South Korean MPs passes a law banning Apple and Google from forcing app developers to use the tech giants' payment systems, effectively declaring their lucrative App Store and Play Store monopolies illegal.
The bill was approved by 180 votes to nil in the National Assembly, making South Korea the first major economy to pass legislation on the issue, in a move that could set a precedent for other jurisdictions around the world.
In the United States three senators this month introduced a bill to loosen the tech firms' grip on their stores, while in Europe lawmakers are debating legislation that could force Apple to bring in alternatives to the App Store. — AFP
September 1, 2021
Google extends the option for its employees to work from home into next year due to the pandemic.
Returning to Google campuses will remain voluntary globally through January 10, with local offices given the discretion to decide when to require employees to return to their desks, according chief executive Sundar Pichai.
"I'm happy to say that a large number of offices globally are already open for business, and we are welcoming back tens of thousands of Googlers on a voluntary basis," Pichai says. — AFP
August 21, 2021
General Motors expand a recall of its Chevrolet Bolt, announcing plans to repair thousands more of the electric autos in a move that will add $1 billion in costs.
The recall will address two manufacturing defects that can be present in electric battery cells, leading to fires in "rare circumstances," GM said in a news release.
The latest moves adds to the $812 million in costs connected to the earlier recall of Bolt vehicles. — AFP
August 19, 2021
Toyota says it will cut global auto production by 40% in September as the spread of coronavirus in Southeast Asia squeezes its supply chain.
It came after Japan's Nikkei daily reported that the global chip shortage was also behind Toyota's planned reduction in new vehicles.
The world's largest automaker announced suspensions in operations at multiple Japanese plants next month due to a "parts shortage resulting from the spread of Covid-19 in Southeast Asia". — AFP
August 16, 2021
Growth in China's retail sales and industrial production slowed in July, official data showed Monday, with a rebound of Covid-19 dragging on demand while recent floods disrupted businesses.
Retail sales rose 8.5 percent on-year in July, the National Bureau of Statistics said on Monday, below a Bloomberg consensus forecast of analysts.
This figure was also below 12.1 percent growth in June, likely reflecting the virus resurgence in dozens of places last month, according to analysts.
"The spread of domestic outbreaks and natural disasters have affected the economy of some regions, and economic recovery remains unstable and uneven," NBS spokesman Fu Linghui told a press briefing on Monday. — AFP
August 11, 2021
Struggling Hong Kong carrier Cathay Pacific says its losses in the first half of the year narrowed to $972 million but warns its outlook remained uncertain as the coronavirus pandemic continues to hammer international travel.
The figure is an improvement on the $1.3 billion loss suffered in the same period last year and reflects a concerted cost-cutting regime that has seen headcount slashed and overseas pilot bases closed.
Despite the steep loss, shareholders were buoyed by the results with Cathay surging 3.6% in Hong Kong trade. — AFP
August 11, 2021
US cyber security giant NortonLifeLock has agreed to buy Czech rival Avast for more than $8 billion (6.7 billion euros) to create a leading cyber consumer business, the pair announces Wednesday.
"This transaction is a huge step forward for consumer cyber safety and will ultimately enable us to achieve our vision to protect and empower people to live their digital lives safely," Norton chief executive Vincent Pilette says in a joint statement. — AFP
August 10, 2021
Major US stock indices retreated from records Monday as investors weighed progress on US infrastructure legislation against concerns about the latest Covid-19 wave.
Markets greeted news that President Joe Biden's $1.2 trillion infrastructure package cleared a key Senate procedural vote, setting the stage for the bill to pass the chamber on Tuesday.
Offsetting that positive news, however, was the latest surge in Covid-19, with the Delta variant leading to a spike in infections in states with low vaccination rates. — AFP
August 7, 2021
Customs data show China's exports remained robust in July despite losing some steam, with analysts noting a rebound in port activity but warning that the recent spread of the Delta variant could act as a drag on growth.
Outbound shipments from the world's second-largest economy have remained resilient this year, boosted by demand for goods like medical gear and electronics needed to work from home -- with a resurgence in coronavirus cases elsewhere increasing reliance on Chinese products.
With strict lockdowns and mass testing, business activity has largely returned to normal in China, although the country is now stepping up measures to contain the spread of the Delta variant with local outbreaks detected in more than a dozen provinces. — AFP
August 5, 2021
Hong Kong stocks open slightly lower Thursday morning following a weak lead from Wall Street as investors absorbed below-par US jobs data while keeping tabs on China's next moves after embarking on a crackdown on a range of industries including tech.
The Hang Seng Index eased 0.14%, or 36.54 points, to 26,390.01.
The benchmark Shanghai Composite Index dropped 0.45%, or 15.50%, to 3,461.72, while the Shenzhen Composite Index on China's second exchange slipped 0.52%, or 12.86 points, to 2,452.75. — AFP
July 28, 2021
The head of the British pharmaceutical giant GSK, Emma Walmsley, will present the company's quarterly results on Wednesday as criticism mounts over ineffective management and delays in COVID-19 vaccine production.
She is one of a small number of women to lead a large UK company and has become a fixture of global business circles after boosting GSK's research efforts.
The 52-year-old Briton was appointed to the helm of the pharmaceutical heavyweight in 2017 and has navigated it through the storm of the global pandemic, during which time it has fallen behind in the development of a vaccine.
July 23, 2021
Volvo Cars says that its sales in the first half of the year rebounded to surpass pre-pandemic levels, but warned that limited supplies of semiconductors would stall growth for the rest of the year.
The upscale Swedish brand, owned by China's Geely, saw sales rebound 26.3 from the pandemic-affected period last year to reach 141 billion kronor ($16 billion, 14 billion euros).
In terms of volume, the carmaker sold 380,757 vehicles, a 29 percent jump. That also beat the the 340,826 vehicles sold in the first half of 2019. — AFP
July 23, 2021
Twitter posts better-than-expected results for the recently ended quarter with gains in revenue, profit and its user base, sparking a rally in shares for the messaging platform.
Net profit was $66 million on revenue that surged to $1.19 billion, beating Wall Street expectations.
That compared to a loss of $1.38 billion in the same quarter a year earlier, according to the San Francisco-based tech firm. — AFP
July 21, 2021
United Airlines reports that the company turned in another loss in the second quarter but expects profits to return in the second half of 2021 as travel picks up.
But despite hitting a "turning point" following the damaging months during the COVID-19 pandemic when travel was largely shut down, a full recovery in the business is not expected until 2023, United said.
The major US passenger carrier lost $400 million in the quarter ended June 30, a big improvement over the first quarter when it lost $1.4 billion. — AFP
July 17, 2021
The United States warns its business community of growing risks of operating in Hong Kong due to China's clampdown, as an increasing number of Western companies consider abandoning the historic financial hub.
The United States also imposes sanctions on seven more Chinese officials in Hong Kong as it vowed there would be a price for Beijing's imposition of a draconian security law a year ago.
"Beijing has chipped away at Hong Kong's reputation of accountable, transparent governance and respect for individual freedoms and has broken its promise to leave Hong Kong's high degree of autonomy unchanged for 50 years," Secretary of State Antony Blinken says in a statement. — AFP
July 14, 2021
Food delivery giant Zomato launches its much-anticipated IPO to raise 93.75 billion rupees ($1.3 billion), India's biggest this year and the first of a series of public listings by tech unicorns.
Zomato -- which counts subsidiaries of Uber and Jack Ma's Ant Group among its existing shareholders -- is one of the country's hottest tech start-ups and dominates India's booming app-based food-delivery space alongside rival Swiggy.
Fresh shares priced at between 72 and 76 rupees were issued as part of the initial public offering, which closes on Friday. — AFP
July 1, 2021
A key business survey shows that confidence among major Japanese manufacturers has hit its highest level since 2018, as they bet on a strong post-pandemic recovery despite some setbacks.
The Bank of Japan's Tankan business survey -- a quarterly poll of about 10,000 companies -- shows a reading of plus 14 for major manufacturers, up from plus five in the previous quarter.
The short-term business sentiment survey reports the difference between the percentage of firms that are upbeat and those that see conditions as unfavorable. — AFP
June 28, 2021
British luxury fashion house Burberry on Monday says its chief executive Marco Gobbetti will depart the group at the end of the year and return to Italy.
It comes a month after the pandemic-hit group announced a strong sales recovery.
"The board and I are naturally disappointed by Marco's decision but we understand and fully respect his desire to return to Italy after nearly 20 years abroad," chairman Gerry Murphy says in a statement. — AFP
June 26, 2021
Electric car giant Tesla will "recall" over 285,000 cars from the Chinese market after an investigation found issues with its assisted driving software that could cause road collisions, a government regulator announces.
Tesla would contact affected users to upgrade their vehicle's software remotely for free, a State Administration of Market Regulation (SAMR) notice said, adding that it affects some imported and domestically manufactured Model 3 and Model Y vehicles. — AFP
June 25, 2021
Toshiba shareholders vote to oust the board's chairman, in the latest twist for the company after scandals and losses, and a rare victory for activist investors in corporate Japan.
CEO Satoshi Tsunakawa says shareholders had voted down a bid to reappoint Osamu Nagayama and a member of the firm's audit committee, a result that surprised some observers in Japan's often-staid corporate environment.
It came despite Tsunakawa offering his backing for the chairman of the board, and pledging to work on re-establishing trust after the damaging revelations of an independent probe. — AFP
June 15, 2021
Dubai-based Emirates airline posts a $5.5 billion annual loss, its first in more than three decades, after the coronavirus pandemic devastated the aviation industry.
The carrier says it received a capital injection of $3.1 billion from its owner, the government of Dubai, to help it survive the crisis.
The Emirates group was "hit hard by the drop in demand for international air travel as countries closed their borders and imposed stringent travel restrictions", says chairman and chief executive, Sheikh Ahmed bin Saeed Al Maktoum. — AFP
June 11, 2021
G7 countries that make up lucrative markets for US tech giants have moved closer to a plan to squeeze more tax money from the coffers of Amazon, Apple, Facebook and Google.
The group, including Britain, Canada, France, Germany, Italy, Japan and the United States, has visions of a global tax rate of at least 15 % on the multinational behemoths.
The move comes as US President Joe Biden is pressing to raise the corporate tax rate, taking particular aim at companies reaping fortunes. — AFP
June 8, 2021
Apple says it is ramping up privacy and expanding features in new iPhone operating software to be released later this year.
The Silicon Valley technology colossus opened its annual developers conference by teasing improvements to security, privacy and interoperability of its devices, even as the company remains under fire for its tight control of its App Store.
"All of this incredible software will be available to all of our users this fall," Apple chief executive Tim Cook says during the Worldwide Developers Conference opening presentation. — AFP
June 3, 2021
Most Asian markets rise, with focus on the upcoming release of key US jobs data, while traders are also trying to gauge when the Federal Reserve will begin reconsidering its ultra-loose monetary policies in light of a robust economic recovery.
Oil prices also extend gains, fuelled by growing optimism that the reopenings and coronavirus vaccine rollouts will lead to a surge in activity over the coming months and ramp up demand.
Friday's non-farm US payroll figures will provide the most recent snapshot of the world's top economy, with expectations for a big jump as businesses restart and people return to some semblance of normality. — AFP
June 3, 2021
Apple says its App Store "ecosystem" surged in 2020, fueled by pandemic-hit consumers seeking to stay connected for work, school and play.
Apple spotlighted an independent study by Analysis Group indicating billings and sales of digital and physical goods as well as advertising "facilitated" by the App Store worldwide last year was up 24 percent from 2019 to $643 billion.
"The apps we've relied on through the pandemic have been life-changing in so many ways - from groceries delivered to our homes, to teaching tools for parents and educators, to an imaginative and ever-expanding universe of games and entertainment," Apple chief executive Tim Cook says in a release. — AFP
May 30, 2021
The global rebound from the coronavirus pandemic is revving luxury carmakers' sales to never-before-seen heights, as order books at the likes of Lamborghini, Ferrari and Rolls-Royce burst with demand from the world's wealthy.
Just like regular earners around the world, the richest cut back on consumption during 2020, with "double-digit" falls in sales for makers of the most coveted cars, says Felipe Munoz of market research firm Jato Dynamics.
But "customers for these cars were not as exposed as others" to the crisis' financial fallout, he adds.
For the wealthy, "most of the problem was that they couldn't get out of their houses," Munoz says. "They postponed their purchases." — AFP
May 14, 2021
Toshiba announces a return to an annual net profit and stressed it would consider "credible" buyout offers, after a proposal from a private equity fund stirred turmoil within the storied Japanese firm.
The conglomerate -- once a shining symbol of Japan's advanced technology and economic power -- has been rocked by turbulence, facing scandals and losses before staging a recovery.
It rejoined the prestigious first section of the Tokyo Stock Exchange in January after sweeping restructuring and on Friday logged a net profit of 114.0 billion yen ($1.0 billion) for 2020-21, beating its target. — AFP
May 14, 2021
Honda says that its full-year net profit soared more than 40% thanks to cost-cutting efforts, shrugging off the negative impact of the pandemic.
But the company now forecasts a drop in net profit for the year ahead and a stagnation in its operating profit, citing a global chip shortage and the rising costs of materials.
The Japanese automaker posted net profit of 657.4 billion yen ($6 billion) for the year to March, up 44.3%, beating its own annual forecast of 465 billion yen. — AFP
May 14, 2021
The Walt Disney Company says it was seeing "encouraging signs of recovery" across a wide range of its businesses while its streaming television service grew slower than expected in the recently ended quarter.
TV streaming service Disney+ ended the quarter with nearly 104 million subscribers, fewer than expected but still part of a stable of "direct-to-consumer" services that saw audiences swell as people turned to the internet for entertainment because of the pandemic.
Disney says that it was seeing positive signs across its operations including parks, cruises, and resorts which took the hardest hit from COVID-19. — AFP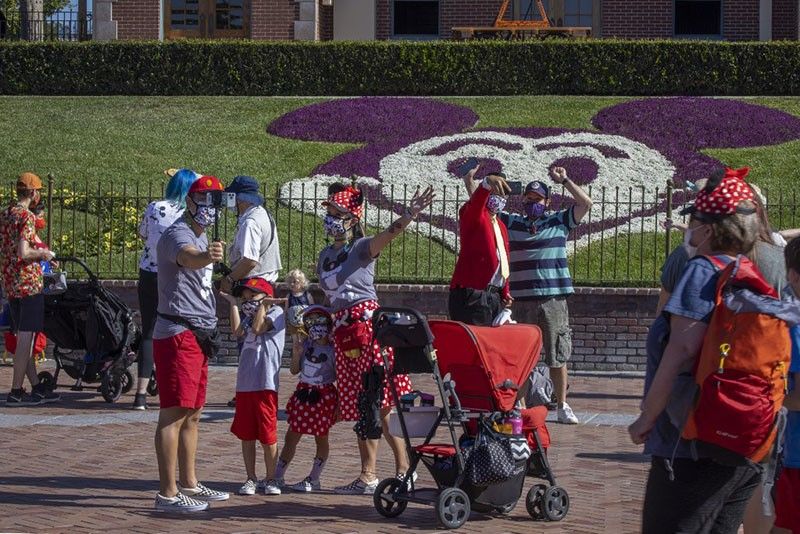 May 11, 2021
Crisis-hit Japanese carmaker Nissan says it had trimmed its annual net loss to $4.1 billion but warned its outlook remained clouded by the global chip shortage that has hit the auto industry.
Nissan says it narrowed its net loss to 448.7 billion yen for the fiscal year to March, from losses of 671.2 billion yen a year earlier, beating its own forecast. — AFP
May 6, 2021
Nintendo reports its highest ever annual profit Thursday after virus lockdowns caused sales of its blockbuster Switch console to soar, but the Japanese gaming giant warns the bumper pandemic year would be hard to repeat.
While fresh waves of infections have dashed recovery hopes in many industries, successive rounds of restrictions have helped extend a run of good fortune for video game companies as people seek indoor entertainment.
The firm says surging sales were propelled by the runaway popularity of the Switch and the family-friendly game "Animal Crossing", which became a lockdown hit. — AFP
May 6, 2021
Jobless rate eases to 7.1% in March from an upwardly revised 8.8% in February.
That means 3.44 million Filipinos were unemployed, down from 4.19 million in February.
The underemployment rate, which reflects workers looking for more job to augment income, also went down to 16.2%, equivalent to 7.34 million Filipinos in March. This was down from 18.2% in February but up from 16% in January. — Prinz Magtulis
May 5, 2021
Pfizer sharply increases its 2021 profit projections, citing much higher COVID-19 vaccine sales which are on track to provide a "durable" revenue stream in the wake of the pandemic.
The drugmaker reports a jump in first-quarter profits based on surging revenues, with nearly one-fourth of sales coming from COVID-19 vaccines.
With German partner BioNTech, the pharma giant is ramping up vaccine production and now estimates 2021 revenues of $26 billion from the vaccine, up from the $15 billion projected in February. — AFP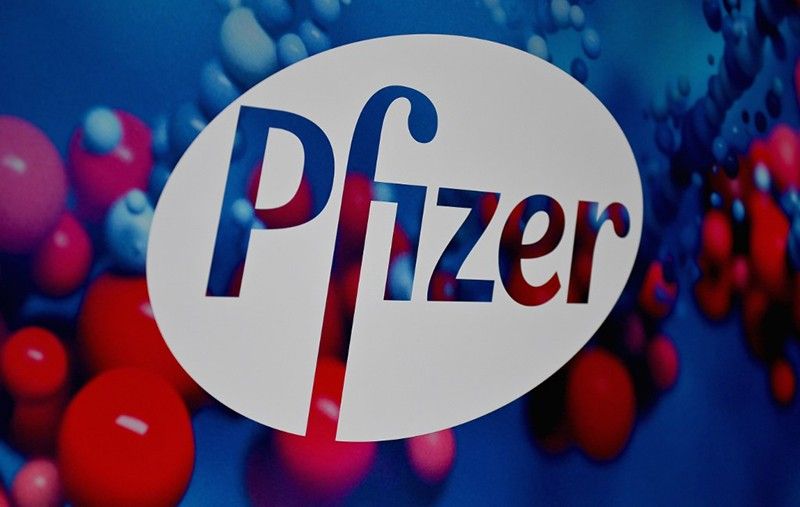 May 3, 2021
The Covid-19 pandemic provided a boost for e-commerce last year, but the digital windfall was not enjoyed equally across the board, a UN study found Monday.
"Although it will take some time to get the full picture of the impact of Covid-19 on e-commerce... a number of developments point to the strong rise in e-commerce in 2020," said the report by the UN Conference on Trade and Development (UNCTAD).
The study crunched data from seven countries — Australia, Britain, Canada, China, Singapore, South Korea and the United States — representing some two-thirds of online trade. — AFP
April 30, 2021
British pharmaceuticals giant AstraZeneca says that net profit doubled in the first quarter, with sales of its COVID-19 jab at $275 million (227 million euros).
Profit after tax jumped to $1.56 billion in the three months to the end of March, compared with $780 million a year earlier, AstraZeneca says in a results statement. — AFP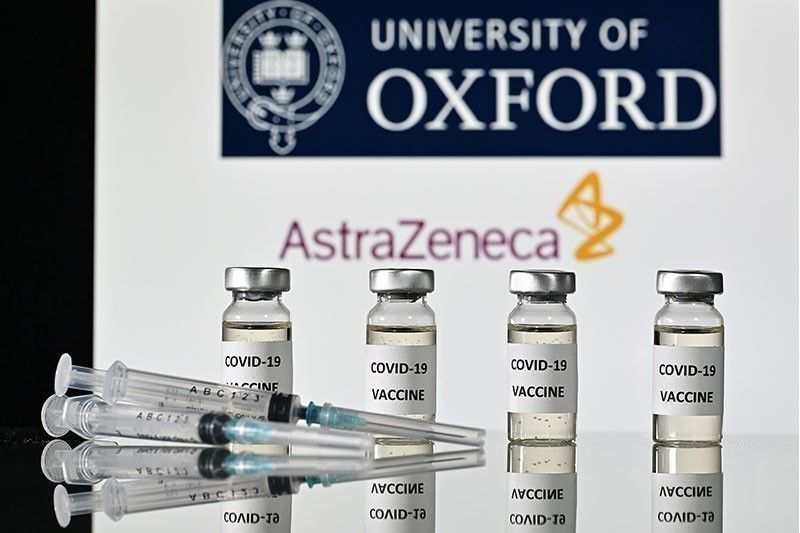 April 29, 2021
South Korean tech giant Samsung Electronics posts a 46.3% rise in first-quarter net profits, largely driven by robust sales of its smartphones and home appliances due to continued stay-at-home demand.
The firm is the flagship subsidiary of the giant Samsung group, by far the largest of the family-controlled empires known as chaebols that dominate business in South Korea, the world's 12th-largest economy.
The conglomerate is crucial to the South's economic health -- its overall turnover is equivalent to a fifth of the national gross domestic product. — AFP
April 28, 2021
Japan's Sony reports a record $10.7 billion annual net profit, thanks to unprecedented pandemic-driven demand, but issued a cautious forecast as vaccines drive hope for a return to normality.
The company reports a net profit of 1.17 trillion yen ($10.7 billion), more than doubling from the previous year on sales of 8.99 trillion yen. But for the fiscal year that began in April, they forecast net profit of just 660 billion yen. — AFP
April 28, 2021
Google parent Alphabet reports that quarterly profit more than doubled as digital advertising surged with more people relying on the internet during the coronavirus pandemic.
Profit in the first quarter leapt to $17.9 billion from $6.8 billion in the same period a year ago while revenues jumped 34 percent to $55.3 billion, led by gains in advertising and cloud computing services.
"Over the last year, people have turned to Google Search and many online services to stay informed, connected and entertained," says Alphabet and Google chief executive Sundar Pichai. — AFP
April 23, 2021
Japanese car giant Honda says it would aim to have electric and fuel cell vehicles account for 100% of all sales by 2040 to promote climate goals.
The automaker's newly appointed CEO Toshihiro Mibe described the target as "challenging" but said the firm wanted to "set high goals".
Honda has said it wants the ratio of electric vehicles and fuel cell electric vehicles sold in major markets to hit 40% by 2030 and 80 percent by 2035, before hitting 100 percent globally by 2040. — AFP
April 22, 2021
French luxury goods group Hermes said Thursday that its sales jumped 38 percent in the first quarter of the year compared with 2020, bolstered by a strong performance in Asia.
The maker of Birkin handbags said its revenues reached 2.1 billion euros ($2.5 billion) in January-March, which was higher than even the same period in 2019, before the global Covid-19 pandemic struck.
The sharp rise was driven mainly by increased demand for the group's bags, clothing and watches in China and other Asian markets, with consumers turning to online shopping despite the hefty Hermes price tags.
"The success of online sales has been confirmed," finance director Eric du Halgouet told reporters by phone, adding that internet sales had seen "growth in three figures across all regions."
Sales in the United States climbed 23 percent from a year earlier, but they stagnated in Europe, where many major economies, including France, remain locked down. — AFP
April 20, 2021
United Airlines reports another quarterly loss, but says it sees a "clear path to profitability" now that coronavirus vaccines are becoming more widespread.
The big US carrier, which has suffered from the broad travel industry downturn during Covid-19, says it is positioned for the industry recovery after cutting costs and gradually improving its cash burn position during the pandemic.
"We're encouraged by the strong evidence of pent-up demand for air travel and our continued ability to nimbly match it," says United Chief Executive Scott Kirby. — AFP
April 16, 2021
Quarterly sales by the French cosmetics group L'Oreal exceed their pre-pandemic levels for the first time in the first three months of this year, according to figures released Thursday.
The company whose brands include Maybelline, Lancome, Kiehls and Redken sold 7.6 billion euros ($9.1 billion) in products in January through March.
That is 5.4% rise on the same period last year, but L'Oreal's sales had already begun to fall the as the Covid-19 pandemic began to sweep the world and trigger lockdowns that kept its customers from going to the office or out for the evening. — AFP
April 14, 2021
Europe faces more risks to its economic recovery due to COVID-19 variants and delays in vaccination campaigns, and should roll out temporary government spending programs, the IMF says on Wednesday.
The IMF sees European growth of 4.5% this year, 0.2 points lower than the October forecast, followed by a 3.9-percent expansion in 2022, according to the latest Regional Economic Outlook. — AFP
April 13, 2021
Asian ride-hailing and financial services company Grab plans a Wall Street listing after merging with the investment fund Altimeter Capital Management in an operation that values Grab at $39.6 billion, according to a media report.
The operation would be the biggest market launch via a Special Purpose Acquisition Company (SPAC), a statement says. — AFP
March 30, 2021
The number of jobless Filipinos increased to 4.2 million in February from 4 million in January, the Philippine Statistics Authority says.
The jobless rate inches up to 8.8% from 8.7% in the same periods. — Prinz Magtulis
Ang unemployed persons o bilang ng nasa labor force na walang trabaho o negosyo nitong Pebrero 2021 ay nasa 4.2 million. Ito ay naitala sa 4.0 million nitong Enero ng kasalukuyang taon. #PHEmployment @mapa_dennis

— PSAgovPH (@PSAgovph) March 30, 2021
March 20, 2021
Volkswagen says it was suspending production at its four plants in Brazil for 12 days because of a new surge of COVID-19 in the hard-hit country.
Brazil is reeling from a new wave of infections and deaths that has pushed hospitals across the country close to the breaking point.
The German auto maker's Brazilian unit says that starting Wednesday it would temporarily halt vehicle production "to protect the health of its employees and their families." — AFP
March 17, 2021
German luxury automaker BMW says it expected a "significant increase" in profit before tax this year and would speed up its transition to electric vehicles as the economy recovers from the coronavirus pandemic.
For 2020, the company reported a 23-percent slump in net profit to 3.9 billion euros ($4.6 billion) compared with 2019 as the health crisis battered the economy.
BMW says it was determined to build on the upturn that begun in the second half of last year, bringing forward the launch of its key electric car the i4 and hiking sharply its sales forecasts for the new vehicles. — AFP
March 17, 2021
Japanese automaker Honda will be "suspending production" for one week at most of its plants in the United States and Canada due to factors that include a shortage of parts, the company says.
The company is dealing with "a number of supply chain issues related to the impact from COVID-19, congestion at various ports, the microchip shortage and severe winter weather over the past several weeks," especially in Texas, a Honda spokesperson in Japan tells AFP.
"In some way, all of our auto plants in the US and Canada will be impacted, with most of the plants temporarily suspending production during the week of March 22," the spokesperson says.
March 10, 2021
Hong Kong carrier Cathay Pacific says it suffered a record $2.8 billion loss last year as the coronavirus pandemic wiped out demand for travel -- and the airline warned of a long road to recovery ahead.
Chairman Patrick Healy describes 2020 as the "most challenging" in the airline's 70-year history and says much will now depend on how effective and widespread global vaccination programmes are. — AFP
March 9, 2021
The OECD sharply hiked its 2021 global growth forecast on Tuesday as the deployment of coronavirus vaccines and a huge US stimulus programme greatly improve the economic prospects.
The Paris-based Organisation for Economic Co-operation and Development said it now expects the global economy to grow 5.6 percent, an increase of 1.4 percentage points from its December forecast.
"Global economic prospects have improved markedly in recent months, helped by the gradual deployment of effective vaccines, announcements of additional fiscal support in some countries, and signs that economies are coping better with measures to suppress the virus," it said in a report.
The recovery will be largely led by the United States thanks to President Joe Biden's $1.9 trillion stimulus programme, Laurence Boone, chief economist of the OECD, told AFP. — AFP
March 8, 2021
Asian markets mostly fell Monday as persistent inflation fears overshadowed a forecast-busting US jobs report and Senate approval of Joe Biden's huge stimulus package, while Brent crude broke past $70 for the first time since January last year after an attack on energy facilities in Saudi Arabia.
Traders were given a stellar lead from Wall Street, where the three main indexes surged following news that the world's top economy created 379,000 jobs in February, reaffirming the view that it is on track for a strong recovery.
The report came just ahead of senators passing Biden's $1.9 trillion rescue plan, setting it up for the president's signature by the end of the week. — AFP
March 7, 2021
Offical data show China's export growth jumped to the highest in over two decades, with imports also surging in a sharp bounceback from the coronavirus outbreak that had brought activity to a near halt.
Exports spiked 60.6% on-year in the January-February period, above analysts' expectations and boosted by electronics and mask shipments, while imports rose 22.2%, official data show. — AFP
February 28, 2021
The International Monetary Fund estimates the GDP of the United States will expand by 5.1% this year, after contracting by 3.5% in 2020 as the pandemic forced lockdowns that shuttered businesses nationwide.
But economists think the growth rate could accelerate further.
The nearly $3 trillion in government stimulus programs last year, including a $900-billion measure approved in late December, were key to helping the US economy bounce back. — AFP
February 16, 2021
Germany sportswear group Adidas says it will sell off its US subsidiary Reebok after struggling for years to lift the brand's fortunes.
As part of a new five-year turnaround plan, Adidas "has now decided to begin a formal process aimed at divesting Reebok", the group says in a statement.
It did not name any potential buyers, but said further details would be announced at a meeting on March 10. — AFP
February 16, 2021
Singapore unveils a fresh multi-billion-dollar package to help pandemic-battered businesses and fund a vaccination drive, as part of the city-state's annual budget.
The coronavirus has plunged the financial hub into its worst-ever recession, with the crucial aviation and tourism sectors hit particularly hard as global travel ground to a halt. — AFP
February 10, 2021
Dutch brewing giant Heineken says it would cut around 8,000 jobs worldwide as the coronavirus pandemic saw it record a net loss of 204 million euros ($247 million) in 2020.
"The COVID-19 pandemic and governments' measures continue to have a material impact on our markets and business," Heineken says in a statement accompanying its results for last year. — AFP
February 10, 2021
Toyota says that net profit soared 50% in the third quarter and upgraded its full-year forecast again as the global auto industry recovers from the pandemic.
Net profit came to 838.7 billion yen ($8.0 billion) in the three months to December, compared with 559.3 billion yen a year earlier, the world's top carmaker says, revising up full-year forecasts for the second straight quarter. — AFP
February 6, 2021
Electronics giant Samsung is considering the US state of Texas as a possible location for a new $17 billion chip-making plant, according to filings with state officials.
The project would involve building a huge new semiconductor factory on a 640-acre site in the city of Austin already owned by Samsung, and result in the creation of at least 1,800 high-paying jobs, documents available on Friday indicated.
A Samsung subsidiary cautioned in the filings that the project is "highly competitive" and that the company is also considering sites in Arizona, New York, and in South Korea, where its parent company is based. — AFP
February 5, 2021
Ford announces a dramatic acceleration of its investment push into electric autos and signaled deepening collaborations with technology giants on the increased digitization of driving.
The US auto giant, released fourth-quarter and annual results, and said it plans $22 billion in electric car investment through 2025, nearly twice the earlier plan.
The announcement is the latest big bet on electric autos by a legacy automaker in the wake of upstart Tesla's growth and in anticipation of Biden administration initiatives to encourage emission-free vehicles. — AFP
February 4, 2021
Finnish telecoms equipment and key 5G player Nokia announces a fall in net income for 2020 despite a strong fourth quarter and warned of "meaningful headwinds" in the coming year.
"We saw healthy gross margin and operating margin performance for both (the fourth quarter) and full year 2020," thanks to a renewed focus on North America and ongoing research and development efforts, chief executive Pekka Lundmark says in a statement.
Full-year operating income rose 5.5% to 2.1 billion euros, with the gross margin increasing 2.5 points to 39%, as the firm seeks to meet tough competition in the 5G market. — AFP
February 4, 2021
Consumer goods group Unilever announces a dip in annual net profit to 5.6 billion euros ($6.7 billion) in what it said was a volatile year.
"In a volatile and unpredictable year, we have demonstrated Unilever's resilience and agility through the COVID-19 pandemic," chief executive Alan Jope says as Unilever's 2020 net profit slipped 0.8% from 2019. — AFP
February 1, 2021
Adult joblessness in the Philippines drops to 27.3% of the labor force, according the latest Social Weather Stations survey.
The poll firm says this is 12 points lower than the 39.5% in September 2020.
"The November 2020 Survey found the adult Labor Force Participation Rate at 66.7%, or an estimated 46.3 million adults. It was 86.5%, or an estimated 60.1 million adults, in September 2020," SWS says.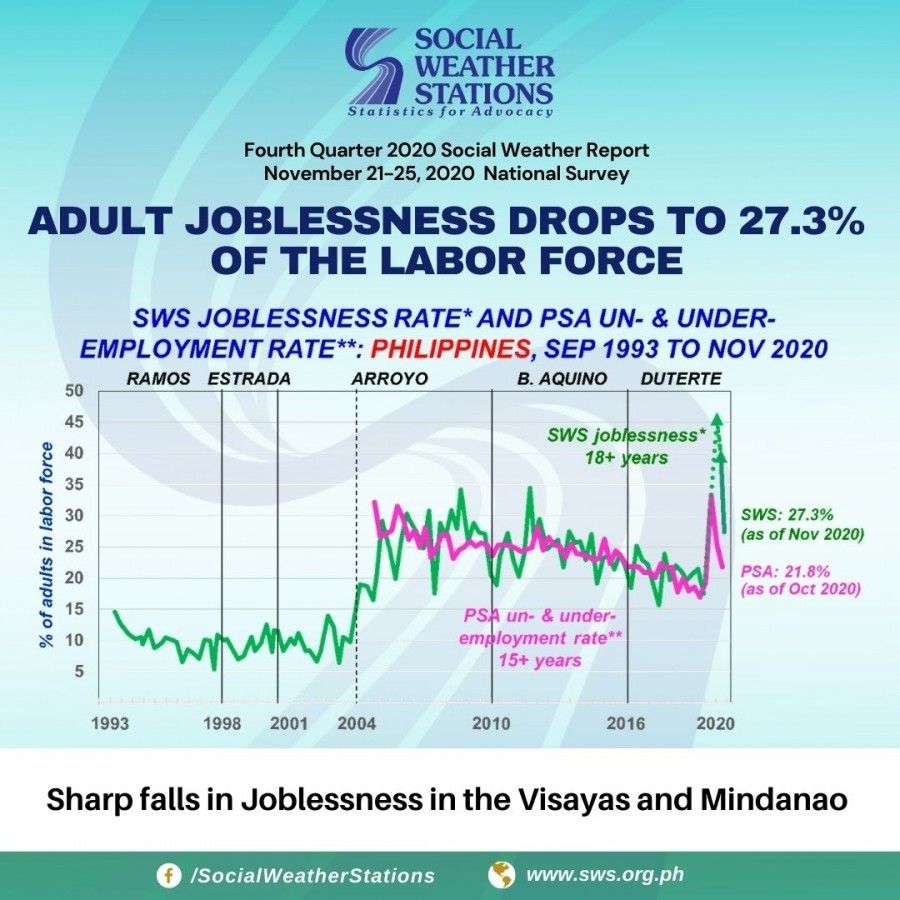 January 28, 2021
Samsung Electronics, the world's biggest smartphone and memory chip maker reports fourth-quarter net profits up by more than a quarter year-on-year, with coronavirus-driven working from home boosting demand for devices powered by its chips.
But the figures were below market expectations according to Bloomberg News, and the company warned of persisting uncertainties over the pandemic, and lower profits in Q1 2021 due to falling prices.
Samsung Electronics is the flagship subsidiary of the giant Samsung group, by far the largest of the family-controlled empires known as chaebols that dominate business in South Korea, the world's 12th-largest economy. — AFP
January 27, 2021
Microsoft says profit rose sharply in the recently ended quarter as the coronavirus pandemic reinforced the shift to relying on services hosted in the cloud for work, play and socializing.
The US technology stalwart reported net income of $15.5 billion in the final three months of last year, a 33% jump from the same period in pre-pandemic 2019.
Overall revenue rose 17% from a year ago to $43.1 billion, Microsoft says in its update for its fiscal second quarter. — AFP
January 18, 2021
China's economy grew at the slowest pace in more than four decades last year despite a rebound after the country's coronavirus outbreak, official data showed Monday.
The 2.3 percent expansion is the lowest figure since the Chinese economy embarked on major reforms in the 1970s.
The National Bureau of Statistics (NBS) said last year was a "grave and complex environment both at home and abroad" with the pandemic having a "huge impact".
The figure was a marked slowdown from 2019 growth of 6.1 percent — itself already the lowest in decades — with the country hit by weak domestic demand and trade tensions.
But it is better than that forecast by an AFP poll of analysts from 13 financial institutions, who predicted a 2.0 percent expansion. — AFP
January 8, 2021
Shares in South Korean automaker Hyundai soar on the back of reports it was in talks with Apple for a joint project to manufacture self-driving electric vehicles.
Hyundai Motor shares rocketed 19.4% in Seoul, with its affiliate Kia also jumping 8.4 percent at the close. — AFP
December 17, 2020
New Zealand roared back from a coronavirus-induced recession with record economic growth of 14.0 percent in the July-September quarter, official data showed Thursday.
The strong figures followed an 11.0-percent decline in the previous quarter — when New Zealand was in a COVID-19 lockdown.
Finance Minister Grant Robertson said the recovery was a pay-off for New Zealand's success in containing the virus, with only 25 deaths among a population of five million.
"The economic bounce back is a result of our decision to go hard and early during the COVID-19 pandemic," he said.
"We supported more than 1.8 million workers through the Wage Subsidy Scheme and invested billions of dollars into infrastructure, training and creating jobs." — AFP
December 14, 2020
Confidence among major Japanese manufacturers has recovered further after plunging on pandemic woes to its worst level since the global financial crisis, a key survey showed Monday.
The Bank of Japan's December Tankan business survey — a quarterly poll of about 10,000 companies — showed a reading of minus 10 among big manufacturers, after recording minus 27 in the previous survey and minus 34 in the June survey.
The latest figure compared with a market consensus estimate of minus 15.
The June figure was the lowest since June 2009 when worldwide financial shocks hammered the planet's third-largest economy. — AFP
November 30, 2020
Asian markets fell Monday as hopes that vaccines will soon be rolled out were overshadowed by concerns over a pick-up in virus cases around the world.
Oil prices were also under pressure ahead of a two-day meeting of major producers, with traders worried that they had still not agreed on an extension of the output cuts that have provided crucial support for most of the year.
World markets have surged this month thanks to breakthroughs on vaccines, while investors have also been cheered by Joe Biden's US presidential election win and signs that incumbent Donald Trump will allow a smooth transfer, despite claiming voter fraud.
With at least three vaccines in the pipeline and approval in some countries said to be just weeks away, there is a general feeling of optimism on trading floors as dealers forecast an economic rebound next year. — AFP
November 27, 2020
British electric appliance pioneer Dyson, famed for its bagless vacuum cleaners, announces that it will invest $3.7 billion to double its product range by 2025.
Dyson says in a statement that it will plough the cash into operations in Britain, the Philippines and Singapore under ambitious plans to also start producing goods designed for outside the home.
The news comes after Dyson abandoned plans last year to produce electric cars after concluding that the project was commercially unviable. — AFP
November 26, 2020
Most stocks rose in the US rose Thursday — continuing this month's vaccine-fuelled markets rally — but traders moved cautiously, with an eye on virus infections across the globe that are forcing governments to impose containment measures.
With at least three inoculations in the pipeline and possibly rolled out within weeks, the general mood on trading floors is upbeat for 2021, but a fresh batch of data out of the US underlined the immediate impact of the disease and the long road ahead for economies.
And notes from the Federal Reserve's latest policy meeting warned that the country's recovery would be tougher without a new stimulus package.
Official figures showed applications for jobless aid rose for a second straight week as businesses were hit by a sharp increase in new infections and deaths that have led several major cities including New York and Los Angeles to close bars and restaurants.
The readings gave traders a dose of reality following weeks of fervent buying in reaction to vaccine successes and Joe Biden's election victory. — AFP
November 24, 2020
Airline revenue this year will plunge 60% as a result of the coronavirus pandemic which threatens the survival of the industry, the International Air Transport Association (IATA) says.
"The COVID-19 crisis threatens the survival of the air transport industry," with 2020 likely to go down in history as its "worst" year ever, IATA says.
It says that while airlines have been slashing costs by $1 billion a day, grounding fleets and cutting jobs, they are still racking up huge and "unprecedented" losses. — AFP
November 19, 2020
The global economy faces a hard road back from the COVID-19 downturn, and nations should remove trade barriers on medical technologies to aid the recovery, the IMF chief says on Thursday.
"While a medical solution to the crisis is now in sight, the economic path ahead remains difficult and prone to setbacks," IMF Managing Director Kristalina Georgieva says in a blog post ahead of this week's G20 leaders summit held virtually. — AFP
November 17, 2020
Asian airlines rallied Tuesday as hopes the world could begin to return to normal were boosted by news that another vaccine candidate appeared to be effective against the coronavirus.
However, broader markets struggled to build on Wall Street's rally, with investors moving out of tech firms and others that have benefited during the pandemic.
Surging infections across the US and Europe and concerns that Washington lawmakers are unlikely to pass any big stimulus package before the end of the year were also causing nervousness on trading floors.
The mood among dealers has been upbeat this month after Joe Biden's US election win paved the way for a little more certainty on the world stage and pharma giants Pfizer and BioNTech announced their virus vaccine had been 90 percent effective.
The news fanned hopes the global economy could soon begin to get back on track. — AFP
November 6, 2020
Toyota announces it has almost doubled its full-year forecasts, saying sales and production were recovering quickly from the coronavirus pandemic, which has shredded the global auto market this year.
Japan's top car maker now projects net profit of 1.42 trillion yen ($137 billion) for the fiscal year to March 2021, up from an earlier estimate of 730 billion yen.
It says full-year sales are now expected to hit 26 trillion yen, against a previous estimate of 24 trillion yen. — AFP
November 5, 2020
Chinese e-commerce leader Alibaba reports solid 30% year-on-year revenue growth for the July-September quarter, providing some much-needed good news amid turmoil over its Ant Group affiliate's abandoned IPO.
Hangzhou-based Alibaba said revenue -- a key measure of the internet giant's business health as well as overall Chinese consumer spending -- rose to 155 billion yuan ($23 billion).
The announcement comes ahead of China's November 11 "Single's Day" shopping festival next week, which was popularized by Alibaba and is now the world's biggest annual shopping event. — AFP
November 5, 2020
Japanese gaming giant Nintendo says its first-half net profit soared 243.6 % on-year as it upgraded its full-year sales and profit forecasts, with coronavirus lockdowns driving extraordinary demand.
The gaming industry has been one of the few sectors to thrive during the pandemic, with people forced to stay at home often turning to games for some escapism and to pass time.
That has translated into soaring sales and demand, with Nintendo saying its bottom line profit jumped to 213.1 billion yen ($2.0 billion) for the six months to September. — AFP
October 31, 2020
According to official data published Saturday, factory activity in China dipped slightly in October but remained in growth territory as the world's second-largest economy continued its recovery after being hammered by the coronavirus.
The closely watched Purchasing Managers' Index (PMI) is a key gauge of manufacturing activity in China, which has largely bounced back after plunging in February because of tough pandemic-control measures.
In October, the PMI figure stood at 51.4, slightly below the reading of 51.5 for September. Any figure above the 50-point mark represents growth while below it signals a contraction. — AFP
October 29, 2020
Samsung Electronics reports that its net profit jumped by almost half in the third quarter, as its mobile and chip businesses were boosted by US sanctions against its Chinese rival Huawei.
The world's biggest memory chip maker says profits in the July-to-September period were up 48.8% year-on-year to 9.36 trillion won ($8.3 billion), beating expectations according to Bloomberg News.
The firm is the flagship subsidiary of the giant Samsung Group, by far the biggest of the family-controlled conglomerates that dominate business in the world's 12th largest economy, and it is crucial to South Korea's economic health. — AFP
October 28, 2020
Japan's Sony reports net profit doubled in the April-September period and revised up its full-year net profit forecast, citing growth in key sectors -- including gaming -- and financial factors.
The results beat analyst expectations, and came as the tech giant gearing up to launch its much-anticipated PlayStation 5 console next month, setting up a holiday season head-to-head with the new Xbox.
The gaming sector has been one of the few beneficiaries of the coronavirus pandemic, with people around the world forced indoors by lockdowns increasingly turning to gaming, with title downloads and streaming soaring. — AFP
October 28, 2020
As the COVID-19 pandemic swept the United States, Keith managed to keep his job in financial services, but his income dried up as commissions grew scarce.
Suddenly struggling financially, Keith began relying on meals handed out by a charity in Bethesda, a suburb of Washington known for the wealth of which the 52-year-old now finds himself bereft.
"We try to save what we can," Keith, well-dressed in a red-striped polo shirt, told AFP on condition of anonymity. "I don't want to take more resources than I need. If I don't have to come every week I won't."
Eight million more people have been driven into poverty as the United States struggles with the world's biggest coronavirus outbreak — triggering tens of millions of layoffs and a sharp contraction in growth. — AFP
October 27, 2020
HSBC says its third-quarter post-tax profits plunged 46% on-year as the Asia-focused banking giant continued to take a hammering from the coronavirus pandemic and spiralling China-US tensions.
The global economic slowdown caused by the virus has hit financial giants hard and there is little optimism on the horizon as Europe and the United States head into the winter with infections soaring once more.
But HSBC has a further headache -- geopolitical tensions via its status as a major business conduit between China and the West. — AFP
October 16, 2020
Global stock markets plunge, with investor sentiment hammered by fears that tighter coronavirus restrictions could derail the tentative economic recovery.
In London, equities closed 1.7% lower after the British government announced that the capital faces more stringent coronavirus restrictions as case numbers rise.
Paris suffered a drop of more than 2.0% after the French government announced a curfew for the capital and eight other cities -- covering almost a third of the country's population -- for as long as six weeks. — AFP
October 14, 2020
Singapore's coronavirus-hit economy shrank at a slower pace in the third quarter as restrictions were eased, official data shows Wednesday, but the trade-reliant city-state still faces a long road to recovery.
The financial hub plunged into its first recession since the 2008 global financial crisis in the second quarter when the government closed businesses as part of drastic measures to contain infections.
One of the world's most open economies, Singapore is seen as a bellwether for the health of global trade, and its economy's dramatic deterioration rang alarm bells.
"The worst is over for Singapore, but the path to recovery is still a bit bumpy," Song Seng Wun, a regional economist with CIMB Private Banking, told AFP. — AFP
October 9, 2020
Canadian coffee shop chain Tim Hortons vows to create 2,000 UK jobs by 2022, tapping into strong drive-through demand as a result of the coronavirus pandemic.
The upbeat news comes amid challenging times for Britain's under-pressure hospitality sector, which is reeling from the government's tightening of coronavirus restrictions last month. — AFP
October 9, 2020
The Nagkaisa Labor Coalition says it rejects a proposal by the Department of Labor and Employment to extend the six-month floating status of employment and the deferment of the mandated 13th month pay.
"The labor standards law cannot be amended or repealed by executive fiat. The spring cannot be above the source," the labor coalition says.
"Under the law, suspension of employment cannot exceed six months. The DOLE's proposal allowing an extension of the period when employment is suspended for six more months does not have any support in law," it also says.
"Nagkaisa is gravely concerned with the various extra-legal measures that have recently been proposed in the guise of coping with the current pandemic including the extension of employment floating status and the deferment of the payment of 13th month pay and other benefits," it adds.
According to its website, the coalition counts the following groups and formations as members:
Alliance of Free Workers (AFW)
All Filipino Workers Confederation (AFWC)
Automobile Industry Workers Alliance (AIWA)
Alab Katipunan
Association of Genuine Labor Organizations (AGLO)
Associated Labor Unions (ALU)
Associated Labor Unions- Association of Professional Supervisory Officers Technical Employees Union (ALU-APSOTEU)
ALU-Metal
Associated Labor Unions-Philippine Seafarers'Union (ALU-PSU)
ALU-Textile
ALU-Transport
Associated Labor Unions-Visayas Mindanao Confederation of Trade Unions (ALU-VIMCOMTU)
Alliance of Progressive Labor (APL)
Association of Trade Unions (ATU)
Bukluran ng Manggagawang Pilipino (BMP)
Confederation of Independent Unions (CIU)
Confederation of Labor and Allied Social Services (CLASS)
Construction Workers Solidarity (CWS), Federation of Coca-Cola Unions (FCCU)
Federation of Free Workers (FFW)
Kapisanan ng Maralitang Obrero (KAMAO)
Katipunan
Pambansang Kilusan ng Paggawa (KILUSAN)
Kapisanan ng mga Kawani sa Koreo sa Pilipinas (KKKP)
Labor education and Research Network (LEARN)
League of Independent Bank Organizations (LIBO)
Manggagawa para sa Kalayaan ng Bayan (MAKABAYAN)
MARINO
National Association of Broadcast Unions (NABU)
National Federation of Labor Unions (NAFLU)
National Mines and Allied Workers Union (NAMAWU)
National Association of Trade Unions (NATU)
National Confederation of Labor (NCL)
National Confederation of Transport Union (NCTU)
National Union of Portworkers in the Philippines (NUPP)
National Union of Workers in Hotel, Restaurant and Allied Industries (NUWHRAIN)
Philippine Airlines Employees Association (PALEA)
Pepsi Cola Employees Union of the Philippines (PEUP)
Philippine Government Employees Association (PGEA)
Pinag-isang Tinig at Lakas ng Anakpawis (PIGLAS)
Philippine Integrated Industries Labor Union (PILLU)
Philippine Independent Public Sector Employees Association (PIPSEA)
Partido Manggagawa (PM)
Philippine Metalworkers Alliance (PMA)
Public Services Labor Independent Confederation (PSLINK)
Philippine Transport and General Workers Organization (PTGWO)
SALIGAN
Trade Union Congress of the Philippines (TUCP)
Workers Solidarity Network (WSN)
October 8, 2020
Samsung Electronics flags a leap of nearly 60% in third-quarter operating profits, as its mobile and chip business were boosted by US sanctions against its Chinese rival Huawei.
The South Korean tech giant says in an earnings estimate that it expected operating profit to reach 12.3 trillion won ($10.6 billion) for July to September, up from 7.8 trillion won in the same period last year.
The prediction would represent the firm's biggest operating profit of any quarter for two years and was also ahead of analyst forecasts.
October 2, 2020
Amazon says that slightly more than 19,800 of its employees have tested positive for COVID-19 since the start of March.
Data on the e-commerce giant's 1.37 million frontline workers, including those at its Whole Foods Market grocery stores in the United States, showed a lower infection rate than expected, Amazon says.
The release of the figure comes as some workers in logistics centers have criticized the company's safeguards to protect them from the pandemic as well as its reluctance to share information about colleagues who get infected. — AFP
October 1, 2020
British aerospace giant Rolls-Royce, facing plunging demand as the coronavirus pandemic sparks an air transport crisis, launches plans to shore up its finances by up to £5.0 billion ($6.4 billion, 5.5 billion euros).
The company, whose products power Airbus and Boeing aircraft, is strengthening its balance sheet to help navigate the damaging fallout from the ongoing global health emergency that has grounded jets worldwide.
Rolls-Royce says in a statement that the package would comprise a £2.0-billion rights issue of shares, a bond offering of at least £1.0 billion, a new £1.0-billion loan facility, plus state support from UK Export Finance for an extension of an existing loan guarantee of up to £1.0 billion. — AFP
September 28, 2020
As the president is set to announce new quarantine classifications for Metro Manila on Monday, the Trade department says it supports the downgrading to a modified general community quarantine for the capital region.
Trade Secretary Ramon Lopez says that a further opening up of the economy will be favorable without easing health standards.
"Kahit na GCQ, but open some more the economy. That is a good alternative. Kahit di Modified GCQ, kahit GCQ parin basta remaining sector... allow more workers makabalik sa trabaho," Lopez says in a CNN Philippines report.
September 27, 2020
Many retailers have been caught off-guard by coronavirus restrictions and shifting consumer habits, but DIY stores are enjoying a boom as people spend money on their homes and gardens.
A recent report by consulting group McKinsey found that faced with a prolonged period of financial uncertainty due to the pandemic, consumers "intend to continue shifting their spending largely to essentials... and cutting back on most discretionary categories".
Data has shown consumers worldwide are cutting back on clothing and shoes, but spending more to improve their homes. — AFP
September 24, 2020
Major automakers Tesla, Volvo, Ford and Mercedes-Benz have sued the US government over tariffs on Chinese goods, demanding customs duties paid on imports be returned, with interest.
The lawsuits, which were filed in recent days in the New York-based Court of International Trade, concern tariffs imposed by the Office of the US Trade Representative (USTR) on imports from China, which Tesla in its filing called "arbitrary, capricious, and an abuse of discretion." — AFP
September 22, 2020
Tesla chief Elon Musk has promised "insane" battery news at a streamed event after the company's annual shareholders' meeting on Tuesday.
Speculation includes that Tesla will announce it has come up with ways to pack more energy into battery cells, slash production cost and dramatically extend battery life.
Musk, however, seemed to tap the brakes a bit on expectations in a tweet Monday, saying announcements will affect long-term production, particularly of Tesla's Semi, Cybertruck and Roadster models. — AFP
September 21, 2020
Europe's top equity markets tumbled by 3.0% Monday, as investors fretted over mounting fears of a second wave of coronavirus and a lack of fresh central bank stimulus, dealers said.
The banking sector was also rocked by the findings of an international journalism investigation that claimed massive sums of allegedly dirty money have flowed for years through some of the world's largest banking institutions.
In late morning deals, London stocks dived by 3.0% after Health Minister Matt Hancock warned Britain's coronavirus crisis was at a "tipping point", fueling expectations of more restrictions aimed at curbing COVID-19.
In midday eurozone trade, Frankfurt and Paris had each shed 3.0%, Milan dropped by 3.3%, and Madrid sank by 3.5% after a partial virus lockdown began in the Spanish capital's densely-populated south.
The European single currency was pushed under $1.18 as dealers sought the traditional safety of the dollar, while oil prices shed almost 2.0% on weak energy demand concerns. — AFP
September 17, 2020
New Zealand's economy plunges into recession for the first time in a decade, posting a record contraction in the June quarter due to the coronavirus pandemic, as Prime Minister Jacinda Ardern heads into next month's general election.
"The 12.2-percent fall in quarterly GDP is by far the largest on record in New Zealand," the national statistics agency says.
The reporting period covers April to June, coinciding with a strict lockdown that began in late March and began easing in late May. — AFP
September 15, 2020
Data show Chinese retail sales rose in August for the first time since the coronavirus pandemic struck as officials try to kickstart the crucial domestic consumer sector to fuel recovery in the world's number-two economy.
Spending had previously remained sluggish despite China bringing the virus largely under control, with shoppers still cautious owing to global uncertainty -- but economists believe the latest data suggests recovery is on a firmer footing.
The key indicator of consumer sentiment rose 0.5 percent on-year last month. A poll of analysts by Bloomberg News had forecast no growth. — AFP
September 11, 2020
Official data show that the British economy continues to recover in July, expanding by 6.6 percent, a slower pace of growth than in June when the country emerged from its virus lockdown.
Gross domestic product had surged by 8.7 percent in June and by 2.4 percent in May, following a record contraction of 20 percent in April, the Office for National Statistics says in a statement.
"While it has continued steadily on the path towards recovery, the UK economy still has to make up nearly half of the GDP lost since the start of the pandemic," says ONS director of economic statistics, Darren Morgan. — AFP
September 8, 2020
Google says it is dropping talks to rent office space for up to 2,000 staff in Dublin, after most of the US tech giant's employees were told to work from home until 2021 amid the global pandemic.
A spokeswoman says that "after much deliberation" Google "has decided not to proceed with leasing" the Sorting Office -- a seven-floor development in the "Silicon Docks" of the Irish capital.
Irish media reported the 202,000-square-foot (18,700-square-metre) office would have housed up to 2,000 employees in the Republic -- where the internet search leader maintains its European headquarters and a stable of 8,000 staff. — AFP
September 3, 2020
Amazon will create 7,000 permanent jobs in the UK by the end of the year, the American e-commerce giant announces in a boost for Britain's virus-hit economy.
"The company will add a further 7,000 new permanent roles by the end of 2020 across more than 50 sites, including corporate offices and two new fulfilment centres," Amazon says in a statement, adding that its total permanent UK workforce will number more than 40,000.
While a number of British retailers have axed thousands of jobs following the country's lockdown, others are creating vast amounts of new positions to cope with a surge in online shopping. — AFP
September 2, 2020
Australia has fallen into recession for the first time in three decades and Brazil's economy shrank by almost 10 percent because of the coronavirus, leaving China as the only major nation still recording economic growth during the pandemic.
A raft of bleak data from India to Europe in recent days has laid bare the toll from lockdowns as nations try to keep a lid on an illness that has killed more than 850,000 people and infected over 25 million.
The challenges were further highlighted Wednesday when Australia announced a record contraction of seven percent despite authorities providing billions of dollars in support to struggling firms.
"Today's national accounts confirm the devastating impact on the Australian economy from Covid-19," said Treasurer Josh Frydenberg. — AFP
August 31, 2020
China's "big four" banks have suffered a rare profit decline in the first half of the year, joining a growing body of financial institutions worldwide that have been hit by the coronavirus pandemic.
Bad-loan provisions rose as the pandemic hammered Chinese business activity, causing a historic first-quarter contraction and weighing on an economy that was already in long-term growth slowdown.
Bloomberg News said the profit declines — reported over the weekend — were the largest in more than a decade for the banks, which are closely supervised by the Chinese government and for years have typically posted slight but steady increases.
"The pandemic sent the world economy into a serious recession, posing heavier pressure on banks' business operations and asset quality in 2020," Industrial and Commercial Bank of China ICBC said in an earnings report. — AFP
August 26, 2020
Shares in Chinese e-commerce giant Alibaba jump to a new record, a day after the group's financial arm filed paperwork for a joint Shanghai and Hong Kong listing.
The IPO for Ant Group, the financial technology arm of Alibaba, is being billed as one of the world's largest listings, potentially eclipsing the record $29 billion raised by Saudi Aramco last year.
The company filed paperwork on Tuesday evening for a joint listing closer to home as tensions spiral between the United States and China. — AFP
August 24, 2020
US stocks opened the week like they closed last week: on a high note, amid news the US Food and Drug Administration (FDA) had authorized the use of a COVID-19 treatment.
About 30 minutes into the Monday trading session, the benchmark Dow Jones Industrial Average climbed 0.5% to 28,081.45.
The broad-based S&P 500 jumped 0.7% to 3,419.92, and the tech-rich Nasdaq Composite Index increased 0.8% to 11,400.51, remaining buoyant after more than 30 record closes in 2020. — AFP
August 20, 2020
Home-sharing startup Airbnb says it has confidentially filed with US regulators for an initial public offering.
The number of shares and price has yet to be determined, according to the San Francisco-based company.
The move comes as the travel industry suffers an economic blow from the coronavirus pandemic amid slowdowns in tourism. — AFP
August 18, 2020
Marks and Spencer, the British retail chain selling clothing and food, is to cut around 7,000 jobs as the coronavirus pandemic keeps shoppers away from its stores, it announces.
The job cuts, to be carried out over the next three months, include losses from its central support centre, in regional management and in its UK stores, M&S says in statement. – AFP
August 14, 2020
Mobile wallet GCash announces that it has breached P100 billion in terms of transaction volume during the first seven months of 2020.
It is a 280-percent surge from the same period in 2019.
"The Philippines is in the midst of a cashless revolution, which is thrust upon us more swiftly by the pandemic. We at GCash continue to innovate and provide relevant financial services that will help Filipinos to do more with less by using their mobile phones," GCash President Martha Sazon says.
August 12, 2020
Hong Kong carrier Cathay Pacific says it lost HK$9.9 billion (US$1.27 billion) in the first half of this year, making it the latest major airline to reveal how badly the coronavirus pandemic has eviscerated its business.
"The first six months of 2020 were the most challenging that the Cathay Pacific Group has faced in its more than 70-year history," chairman Patrick Healy says in a stark statement announcing the results.
"The global health crisis has decimated the travel industry and the future remains highly uncertain, with most analysts suggesting that it will take years to recover to pre-crisis levels," he adds. — AFP
August 9, 2020
The Department of Energy is urging 'conscious consumption' of electricity as more people are expected to stay home because of the quarantine and because of jobs lost due to the recession.
"I am appealing to our consumers; let us be mindful of our power consumption habits in this pandemic time," the department quotes Energy Secretary Alfonso Cusi as saying.
He says keeping piwer consumption down will also help lower expenses as Filipinos face the prospect or the reality of losing their jobs.
"As the nation battles the economic recession, there is a need to be conscious of our expenditures. Napakahalaga ng pagtitipid para sa ating lahat sa mga panahong ito," he says.
August 7, 2020
Uber reports a $1.8 billion loss in the recently ended quarter as the COVID-19 pandemic caused its shared-ride business revenue to plunge.
Overall revenues skidded 29 percent from a year ago to $2.2 billion, as gains from delivery failed to offset a massive 75 percent drop in its ride-hailing bookings, San Francisco-based Uber said.
Uber shares dropped more than four percent in after-market trades that followed release of the earnings figures. — AFP
August 6, 2020
Toyota warns of a 64% drop in full-year net profit and reported a slump in quarterly earnings, as the coronavirus pandemic shreds the global auto market.
Japan's top car maker, which had previously declined to give a bottom-line forecast because of ongoing uncertainty, now projects net profit at 730 billion yen ($6.9 billion) for the fiscal year to March, down from 2.07 trillion yen the previous year.
Its forecast of annual operating profit remained unchanged at 500 billion yen, down nearly 80% from the previous year. — AFP
August 6, 2020
Nintendo says its quarterly net profit leapt to $1 billion, as the gaming industry enjoys extraordinary demand from players stuck at home because of the coronavirus pandemic.
The Japanese gaming giant says its net profit rose to 106.5 billion yen for the three months to June from 16.6 billion yen a year earlier. — AFP
July 23, 2020
The central bank says South Korea's economy recorded its worst performance in more than 20 years in the second quarter as the coronavirus pandemic hammered its exports.
Asia's fourth-largest economy contracted 2.9 percent year-on-year in the April-June period, the Bank of Korea says.
It was the fastest decline since a 3.8 percent drop in the fourth quarter of 1998, in the aftermath of the Asian financial crisis. — AFP
July 21, 2020
Swedish auto maker Volvo forecasts a strong rebound in the second half of 2020, after the coronavirus hit its results in the first six months of the year.
With sales falling by 14 percent from January through June, Volvo, which is owned by the Chinese car maker Geely, says it was poised to bounce back after gaining market share in China, the United States, and Europe.
The company nonetheless posted a first half net loss of 1.17 billion kroner (114 million euros, $130 million), compared with a net profit of 3.4 billion kroner for the same period a year earlier. — AFP
July 21, 2020
Swiss pharma giant Novartis reports higher profits in the first half of the year despite the coronavirus pandemic causing swings in sales.
During the first six months of the year net profit came in at $4 billion (3.5 billion euros), a 9 percent increase when currency fluctuations are stripped out.
Sales rose by 6 percent from the same period last year to $23.6 billion. — AFP
July 17, 2020
Hong Kong carrier Cathay Pacific issues a profit warning, estimating it will suffer a historic loss of HK$9.9 billion (US$1.3 billion) in the first half of 2020 as it reels from the coronavirus pandemic.
"The Group will record a net loss attributable to shareholders of approximately HK$9.9 billion, which compares to a net profit to shareholders of HK$1.3 billion for the same period in 2019," the airline says in a statement.
Like airlines worldwide, Cathay has been battered by the evaporation of global travel during the pandemic. — AFP
Companies are facing massive challenges as they continue to navigate the impacts of the COVID-19 pandemic. Follow this page for regular updates. Main image by The STAR/Miguel de Guzman