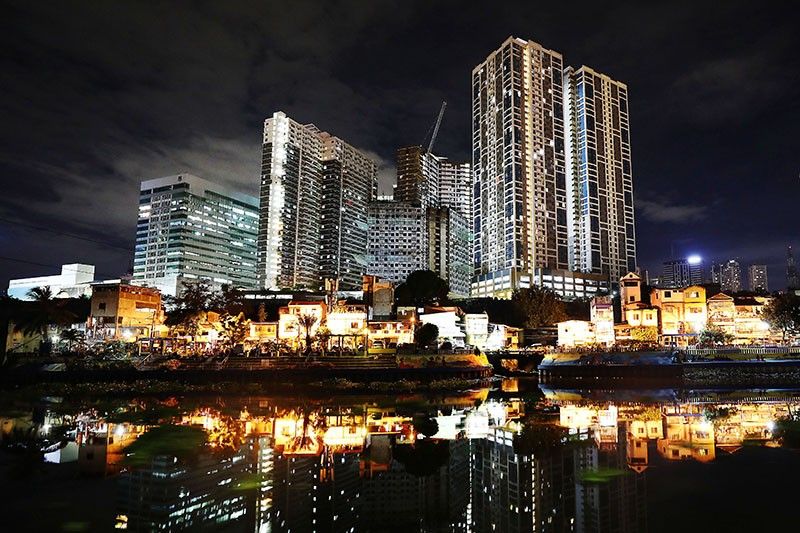 Business impact of COVID-19
LATEST UPDATE: September 17, 2020 - 10:45am
LOCATION:
+ Follow Story
2 days ago
New Zealand's economy plunges into recession for the first time in a decade, posting a record contraction in the June quarter due to the coronavirus pandemic, as Prime Minister Jacinda Ardern heads into next month's general election.
"The 12.2-percent fall in quarterly GDP is by far the largest on record in New Zealand," the national statistics agency says.
The reporting period covers April to June, coinciding with a strict lockdown that began in late March and began easing in late May. — AFP
September 15, 2020
Data show Chinese retail sales rose in August for the first time since the coronavirus pandemic struck as officials try to kickstart the crucial domestic consumer sector to fuel recovery in the world's number-two economy.
Spending had previously remained sluggish despite China bringing the virus largely under control, with shoppers still cautious owing to global uncertainty -- but economists believe the latest data suggests recovery is on a firmer footing.
The key indicator of consumer sentiment rose 0.5 percent on-year last month. A poll of analysts by Bloomberg News had forecast no growth. — AFP
September 11, 2020
Official data show that the British economy continues to recover in July, expanding by 6.6 percent, a slower pace of growth than in June when the country emerged from its virus lockdown.
Gross domestic product had surged by 8.7 percent in June and by 2.4 percent in May, following a record contraction of 20 percent in April, the Office for National Statistics says in a statement.
"While it has continued steadily on the path towards recovery, the UK economy still has to make up nearly half of the GDP lost since the start of the pandemic," says ONS director of economic statistics, Darren Morgan. — AFP
September 8, 2020
Google says it is dropping talks to rent office space for up to 2,000 staff in Dublin, after most of the US tech giant's employees were told to work from home until 2021 amid the global pandemic.
A spokeswoman says that "after much deliberation" Google "has decided not to proceed with leasing" the Sorting Office -- a seven-floor development in the "Silicon Docks" of the Irish capital.
Irish media reported the 202,000-square-foot (18,700-square-metre) office would have housed up to 2,000 employees in the Republic -- where the internet search leader maintains its European headquarters and a stable of 8,000 staff. — AFP
September 3, 2020
Amazon will create 7,000 permanent jobs in the UK by the end of the year, the American e-commerce giant announces in a boost for Britain's virus-hit economy.
"The company will add a further 7,000 new permanent roles by the end of 2020 across more than 50 sites, including corporate offices and two new fulfilment centres," Amazon says in a statement, adding that its total permanent UK workforce will number more than 40,000.
While a number of British retailers have axed thousands of jobs following the country's lockdown, others are creating vast amounts of new positions to cope with a surge in online shopping. — AFP
September 2, 2020
Australia has fallen into recession for the first time in three decades and Brazil's economy shrank by almost 10 percent because of the coronavirus, leaving China as the only major nation still recording economic growth during the pandemic.
A raft of bleak data from India to Europe in recent days has laid bare the toll from lockdowns as nations try to keep a lid on an illness that has killed more than 850,000 people and infected over 25 million.
The challenges were further highlighted Wednesday when Australia announced a record contraction of seven percent despite authorities providing billions of dollars in support to struggling firms.
"Today's national accounts confirm the devastating impact on the Australian economy from Covid-19," said Treasurer Josh Frydenberg. — AFP
August 31, 2020
China's "big four" banks have suffered a rare profit decline in the first half of the year, joining a growing body of financial institutions worldwide that have been hit by the coronavirus pandemic.
Bad-loan provisions rose as the pandemic hammered Chinese business activity, causing a historic first-quarter contraction and weighing on an economy that was already in long-term growth slowdown.
Bloomberg News said the profit declines — reported over the weekend — were the largest in more than a decade for the banks, which are closely supervised by the Chinese government and for years have typically posted slight but steady increases.
"The pandemic sent the world economy into a serious recession, posing heavier pressure on banks' business operations and asset quality in 2020," Industrial and Commercial Bank of China ICBC said in an earnings report. — AFP
August 26, 2020
Shares in Chinese e-commerce giant Alibaba jump to a new record, a day after the group's financial arm filed paperwork for a joint Shanghai and Hong Kong listing.
The IPO for Ant Group, the financial technology arm of Alibaba, is being billed as one of the world's largest listings, potentially eclipsing the record $29 billion raised by Saudi Aramco last year.
The company filed paperwork on Tuesday evening for a joint listing closer to home as tensions spiral between the United States and China. — AFP
August 24, 2020
US stocks opened the week like they closed last week: on a high note, amid news the US Food and Drug Administration (FDA) had authorized the use of a COVID-19 treatment.
About 30 minutes into the Monday trading session, the benchmark Dow Jones Industrial Average climbed 0.5% to 28,081.45.
The broad-based S&P 500 jumped 0.7% to 3,419.92, and the tech-rich Nasdaq Composite Index increased 0.8% to 11,400.51, remaining buoyant after more than 30 record closes in 2020. — AFP
August 20, 2020
Home-sharing startup Airbnb says it has confidentially filed with US regulators for an initial public offering.
The number of shares and price has yet to be determined, according to the San Francisco-based company.
The move comes as the travel industry suffers an economic blow from the coronavirus pandemic amid slowdowns in tourism. — AFP
August 18, 2020
Marks and Spencer, the British retail chain selling clothing and food, is to cut around 7,000 jobs as the coronavirus pandemic keeps shoppers away from its stores, it announces.
The job cuts, to be carried out over the next three months, include losses from its central support centre, in regional management and in its UK stores, M&S says in statement. – AFP
August 14, 2020
Mobile wallet GCash announces that it has breached P100 billion in terms of transaction volume during the first seven months of 2020.
It is a 280-percent surge from the same period in 2019.
"The Philippines is in the midst of a cashless revolution, which is thrust upon us more swiftly by the pandemic. We at GCash continue to innovate and provide relevant financial services that will help Filipinos to do more with less by using their mobile phones," GCash President Martha Sazon says.
August 12, 2020
Hong Kong carrier Cathay Pacific says it lost HK$9.9 billion (US$1.27 billion) in the first half of this year, making it the latest major airline to reveal how badly the coronavirus pandemic has eviscerated its business.
"The first six months of 2020 were the most challenging that the Cathay Pacific Group has faced in its more than 70-year history," chairman Patrick Healy says in a stark statement announcing the results.
"The global health crisis has decimated the travel industry and the future remains highly uncertain, with most analysts suggesting that it will take years to recover to pre-crisis levels," he adds. — AFP
August 9, 2020
The Department of Energy is urging 'conscious consumption' of electricity as more people are expected to stay home because of the quarantine and because of jobs lost due to the recession.
"I am appealing to our consumers; let us be mindful of our power consumption habits in this pandemic time," the department quotes Energy Secretary Alfonso Cusi as saying.
He says keeping piwer consumption down will also help lower expenses as Filipinos face the prospect or the reality of losing their jobs.
"As the nation battles the economic recession, there is a need to be conscious of our expenditures. Napakahalaga ng pagtitipid para sa ating lahat sa mga panahong ito," he says.
August 7, 2020
Uber reports a $1.8 billion loss in the recently ended quarter as the COVID-19 pandemic caused its shared-ride business revenue to plunge.
Overall revenues skidded 29 percent from a year ago to $2.2 billion, as gains from delivery failed to offset a massive 75 percent drop in its ride-hailing bookings, San Francisco-based Uber said.
Uber shares dropped more than four percent in after-market trades that followed release of the earnings figures. — AFP
August 6, 2020
Toyota warns of a 64% drop in full-year net profit and reported a slump in quarterly earnings, as the coronavirus pandemic shreds the global auto market.
Japan's top car maker, which had previously declined to give a bottom-line forecast because of ongoing uncertainty, now projects net profit at 730 billion yen ($6.9 billion) for the fiscal year to March, down from 2.07 trillion yen the previous year.
Its forecast of annual operating profit remained unchanged at 500 billion yen, down nearly 80% from the previous year. — AFP
August 6, 2020
Nintendo says its quarterly net profit leapt to $1 billion, as the gaming industry enjoys extraordinary demand from players stuck at home because of the coronavirus pandemic.
The Japanese gaming giant says its net profit rose to 106.5 billion yen for the three months to June from 16.6 billion yen a year earlier. — AFP
July 23, 2020
The central bank says South Korea's economy recorded its worst performance in more than 20 years in the second quarter as the coronavirus pandemic hammered its exports.
Asia's fourth-largest economy contracted 2.9 percent year-on-year in the April-June period, the Bank of Korea says.
It was the fastest decline since a 3.8 percent drop in the fourth quarter of 1998, in the aftermath of the Asian financial crisis. — AFP
July 21, 2020
Swedish auto maker Volvo forecasts a strong rebound in the second half of 2020, after the coronavirus hit its results in the first six months of the year.
With sales falling by 14 percent from January through June, Volvo, which is owned by the Chinese car maker Geely, says it was poised to bounce back after gaining market share in China, the United States, and Europe.
The company nonetheless posted a first half net loss of 1.17 billion kroner (114 million euros, $130 million), compared with a net profit of 3.4 billion kroner for the same period a year earlier. — AFP
July 21, 2020
Swiss pharma giant Novartis reports higher profits in the first half of the year despite the coronavirus pandemic causing swings in sales.
During the first six months of the year net profit came in at $4 billion (3.5 billion euros), a 9 percent increase when currency fluctuations are stripped out.
Sales rose by 6 percent from the same period last year to $23.6 billion. — AFP
July 17, 2020
Hong Kong carrier Cathay Pacific issues a profit warning, estimating it will suffer a historic loss of HK$9.9 billion (US$1.3 billion) in the first half of 2020 as it reels from the coronavirus pandemic.
"The Group will record a net loss attributable to shareholders of approximately HK$9.9 billion, which compares to a net profit to shareholders of HK$1.3 billion for the same period in 2019," the airline says in a statement.
Like airlines worldwide, Cathay has been battered by the evaporation of global travel during the pandemic. — AFP
Companies are facing massive challenges as they continue to navigate the impacts of the COVID-19 pandemic. Follow this page for regular updates. Main image by The STAR/Miguel de Guzman