Southeast Asia updates
November 25, 2022 | 1:24pm
Location:
TIMOR LESTE, CAMBODIA, VIETNAM, INDONESIA, SINGAPORE, MALAYSIA, PHILIPPINES
+ Follow Story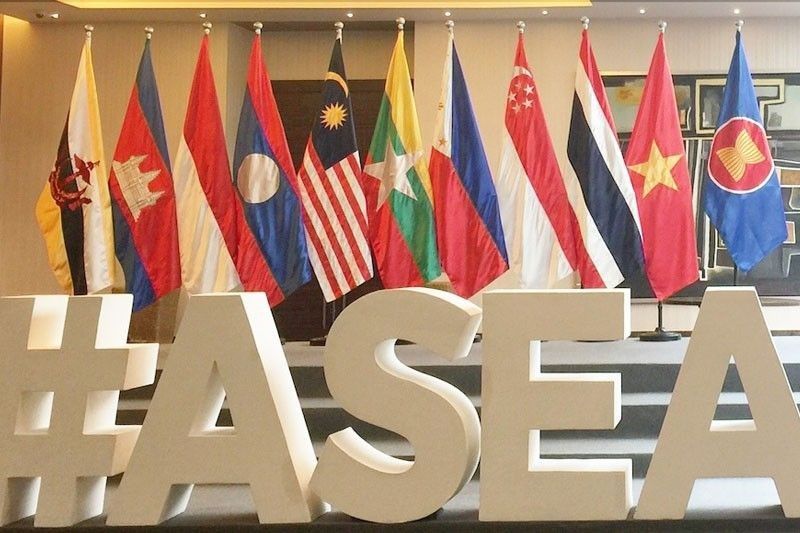 November 25, 2022
A seven-year-old Indonesian girl who was the subject of a day-long rescue effort after an earthquake killed 272 people in West Java has been found dead, rescuers told AFP on Friday.
Emergency workers found the body of Ashika Nur Fauziah, also known as Cika, under rubble in the worst-hit district of Cianjur town, epicentre of the quake that triggered landslides, collapsed roofs, walls and buried victims in mounds of earth Monday.
"The body was immediately handed over to the family. The family accepted and she was then buried," 28-year-old rescuer Jeksen Kolibu told AFP.
"The family was very hysterical. They were very sad. The mother was the one who received the body." — AFP
November 24, 2022
Indonesian authorities deploy heavy machinery, helicopters and thousands of personnel Thursday in a desperate effort to locate dozens trapped in rubble by an earthquake that killed 271 people, as hopes faded to find survivors.
Some have been pulled alive from the hulk of twisted metal and concrete in dramatic rescues in the town of Cianjur in West Java, including a six-year-old boy who spent two days under the wreckage without food or water.
Officials say around 40 people are still missing and believed trapped, including a seven-year-old girl, as rescue efforts were delayed by hammering rains and aftershocks.
But the rescue of the young boy Azka alive, captured on video, gave relatives and rescuers a dash of optimism.
"Once we realized Azka was alive everybody broke into tears, including me," 28-year-old local volunteer Jeksen Kolibu tells AFP on Thursday.
"It was very moving, it felt like a miracle." — AFP
November 24, 2022
Malaysian opposition leader Anwar Ibrahim has been appointed prime minister, the palace said in a statement Thursday, ending a days-long political impasse after inconclusive polls.
"After taking into the consideration the views of Their Royal Highnesses the Malay Rulers, His Majesty has given consent to appoint Anwar Ibrahim as the 10th Prime Minister of Malaysia," the statement said. — AFP
November 22, 2022
Malaysian politician Anwar Ibrahim says there was "no decision yet" on the country's next prime minister despite him and a rival being summoned to the king's palace to break a post-election impasse.
No clear winner emerged from Saturday's election, leaving the nation of 33 million people in extended political limbo.
Malaysia's king, Sultan Abdullah Ahmad Shah, had summoned Anwar and his rival Muhyiddin Yassin in a bid to break the deadlock, but the two left without any answers.— AFP
November 22, 2022
The death toll from an earthquake that shook Indonesia's main island of Java has risen to 252, a local official tells AFP Tuesday.
The Cianjur local administration in West Java announced the new toll in an Instagram post. Adam, spokesman for the town's administration in West Java, who like many Indonesians goes by one name, confirmed the new toll to AFP. — AFP
November 21, 2022
A shallow 5.6-magnitude earthquake shook Indonesia's main island Java on Monday, killing at least 44 people and injuring hundreds, local officials said, with buildings damaged and a landslide triggered.
The quake was centered in the Cianjur region of West Java, according to the United States Geological Survey, and was felt as far away as the capital of Jakarta, where panicked residents ran into the streets.
"There have been dozens of people killed. So far, 44 people have died," Adam, a spokesman for the local administration in Cianjur town, who like many Indonesians goes by one name, told AFP.
He said as many as thousands of houses could have been damaged in the quake. — AFP
November 8, 2022
More than 300 suspected migrants from Sri Lanka were rescued off the coast of Vietnam after their boat began taking on water, Vietnamese authorities said Tuesday.
The Myanmar-flagged Lady 3 fishing vessel encountered difficulties around 250 nautical miles off Vung Tau on Vietnam's southern coast, according to Vietnam's Maritime Search and Rescue Coordination Centre which said the boat was thought to be heading to Canada, about 6,000 nautical miles across the Pacific Ocean.
"There was an issue with the ship which meant water flowed into the engine room and could not be fixed since November 5," the center said.
After the captain called for help on Monday, Vietnamese authorities asked a Japanese-flagged ship sailing nearby to rescue the Sri Lankans.
The vessel was drifting with a lot of panicked people gathering on the deck, the rescue center said.
All 303 people, including 20 children, were brought safely to Vung Tau. — AFP
November 6, 2022
A Singaporean businessman wanted by the United States for violating sanctions on North Korea is currently in the city-state where he is under investigation, the Singapore police said.
In a statement issued late Saturday, the Singapore Police Force (SPF) said they have sought clarification from their US counterparts over the reward as they have kept them informed about the ongoing probe by local authorities.
The US State Department on Thursday offered $5 million for information on businessman Kwek Kee Seng, blaming him for numerous fuel deliveries to North Korea and ship-to-ship transfers as well as money laundering through front companies.
Federal prosecutors in New York in 2021 issued an arrest warrant for Kwek, a year after one of his oil tankers, the M/T Courageous, was seized by Cambodia on a US request over purported sanctions violations.
Kwek, 62, owns the Swanseas Port Services shipping company based in the city-state. — AFP
October 31, 2022
British tycoon Richard Branson has rejected an invitation to debate Singapore's interior minister on the death penalty but doubled down on criticism that grew over the execution of a Malaysian man.
The Ministry of Home Affairs invited Branson, a long-time campaigner against capital punishment, this month for a live televised debate with the interior minister on the death penalty and Singapore's approach to illicit drugs.
The ministry even offered to fly the Virgin Group founder to the city-state to show why Singapore should do away with laws it said had kept its "safe from the global scourge of drug abuse".
The British billionaire turned down the invitation and said the "brave thing" for officials to do would be to engage with local activists.
"They deserve to be listened to, not ignored, or worse yet, harassed," Branson said in a letter posted on the Virgin website.
"A television debate - limited in time and scope, always at risk of prioritising personalities over issues — cannot do the complexity of the death penalty any service," he said.
The ministry had questioned Branson's credentials on the subject, saying it did not accept anyone in the West was "entitled to impose their values on other societies".
"Nor do we believe that a country that prosecuted two wars in China in the 19th century to force the Chinese to accept opium imports has any moral right to lecture Asians on drugs," it said in its original statement. — AFP
October 30, 2022
Malaysia's Islamic religious officers broke up a large Halloween party attended by the LGBT community and arrested 20 people for cross-dressing and allegedly encouraging vice, activists said Sunday.
Activist Numan Afifi who was among those arrested at the event in Kuala Lumpur late Saturday described the raid as "traumatizing and harrowing".
"About 40 religious officers backed by the police came into the venue with some 1,000 participants, and they stopped the music and dance," he told AFP.
Numan said authorities divided party-goers into two groups — Muslims and followers of other faiths.
Subsequently, 20 Muslims were taken to the Federal Territories Islamic Religious Department where "our identity details were recorded".
"Some were alleged to have committed offences under cross-dressing while others, including me, for encouraging vice," Numan said.
All 20 were released a few hours later but are required to return next week for questioning.
The LGBT community has continuously suffered discrimination, with conservative attitudes chipping away at the Muslim-majority nation's one-time reputation for moderation and tolerance.
Malaysia has a dual-track legal system, with sharia courts handling some cases for Muslim citizens, who make up around 60% of the population.
Homosexuality is forbidden and laws criminalising sodomy can result in imprisonment, corporal punishment and fines — although enforcement of the law is rare.
Siti Kassim, a human rights lawyer, condemned the raid, saying "moral policing must stop".
"These people are not criminals. The oppression and discrimination against LGBT people must end immediately," she told AFP. — AFP
October 24, 2022
A group who used sex dolls to carry out "ritual incantations" in the car park of Myanmar's holiest site will be prosecuted by the religious affairs ministry, state media said Monday.
Around eight people attempted to bring two "lady dolls" into the towering, gold-plated Shwedagon pagoda in Yangon on Saturday, according to the Global New Light of Myanmar newspaper.
Security prevented the dolls from entering the complex, which dominates the commercial capital's skyline and, according to local chronicles, contains strands of the Buddha's hair.
The group instead left them outside and made a circumambulation of the compound before repairing to the car park to begin "ritual incantations," according to the report, which did not specify what those were.
"While performing their ritual incantations, pagoda security personnel called them for interrogation and rid the pagoda precinct of the dolls," it said. — AFP
October 20, 2022
Malaysia will hold a snap election on November 19, officials announced Thursday, with the ruling party seeking to consolidate its comeback after its former leader was jailed for corruption.
The United Malays National Organisation (UMNO), which ruled the country for more than 60 years, was voted out in 2018 over a massive graft scandal, but capitalised on disarray amongst its opposition to claw back to power in 2021.
Prime Minister Ismail Sabri Yaakob has now decided to hold elections -- a year ahead of schedule -- in a bid to expand the slim parliamentary majority of the Barislan National coalition that UMNO leads.
The election date announcement comes eight weeks after former prime minister and UMNO leader Najib Razak began serving a 12-year sentence for corruption in the 1MDB financial scandal. — AFP
October 19, 2022
Cambodia's top opposition leader called for a swift verdict in his treason trial Wednesday, after a court ended more than two years of evidence hearings in a case rights groups have said is politically motivated.
Kem Sokha, the co-founder of the now-dissolved Cambodia National Rescue Party, stands accused of conspiring with foreign entities to overthrow strongman ruler Hun Sen's government.
The trial only began some two years after Kem Sokha's arrest, and hearings were postponed in March 2020 following coronavirus restrictions.
During a hearing Wednesday, Kem Sokha told judges he wanted the proceedings to finish soon as he was suffering back and shoulder pain from long spells sitting in the dock.
"I don't want to suffer any longer... I want it to finish very soon and to receive justice," he told the court. — AFP
October 11, 2022
Malaysia's jailed ex-leader Najib Razak could be freed if his ruling party wins snap elections expected next month, former prime minister Mahathir Mohamad said Tuesday.
Najib is serving a 12-year prison term for corruption linked to the misuse of billions in public money. He was ousted from power at polls in 2018 by Mahathir's opposition alliance amid anger over the scandal.
But Najib's long-ruling United Malays National Organisation (UMNO) returned to office in August last year and is now seeking a fresh mandate after dissolving parliament Monday.
"If they win and form the government, their first objective is to free Najib," Mahathir told a media conference Tuesday.
"Najib will be pardoned and released and all other charges will be dropped." — AFP
October 11, 2022
Devastated families in Thailand gathered Tuesday for the cremation of their loved ones, killed in a nursery massacre that claimed 36 lives — including 24 children.
The kingdom has been stunned by the tragedy in northeastern Na Klang province, one of the worst mass killings in its history, with flags at half-mast and King Maha Vajiralongkorn visiting the families of the victims.
At Wat Rat Samakee temple in Na Klang, chanting monks began the ceremony as the exhausted and grieving close-knit rural community prepared to say a final goodbye to 19 of those killed.
"An incident like this shouldn't have happened," said Thanakorn Nueangmatcha, 39, ahead of the funeral at the temple.
"They were only children."
Other victims of the attack — perpetrated by a former police officer, who went on to kill his wife and her child before taking his own life — will be cremated at other temples in the area. — AFP
October 10, 2022
Malaysia's prime minister announced the dissolution of parliament Monday, allowing for snap elections aimed at bringing political stability as the country emerges from Covid-19 and the 1MDB corruption scandal.
"Yesterday I met the king ... and I sought his permission to dissolve the parliament. And the king agreed to my request to dissolve parliament today," Ismail Sabri Yaakob said in a televised address to the nation.
"I hope the people will use their votes wisely to vote for stability, economic growth and harmony in the country," he said, referring to the mainly Muslim but multi-racial Southeast Asian nation.
He made the announcement a day after an audience with the king, Sultan Abdullah, who gave his consent.
No date has been given for an election, but under the constitution polls must be held within 60 days following the dissolution of parliament.
The dissolution came days after the government unveiled a populist budget that included a few billion dollars worth of cash handouts and a cut in personal income taxes.
— AFP
Follow this thread for updates on the Association of Southeast Asian Nations and our neighbors in Southeast Asia.