Marcos Jr. inauguration
+ Follow Story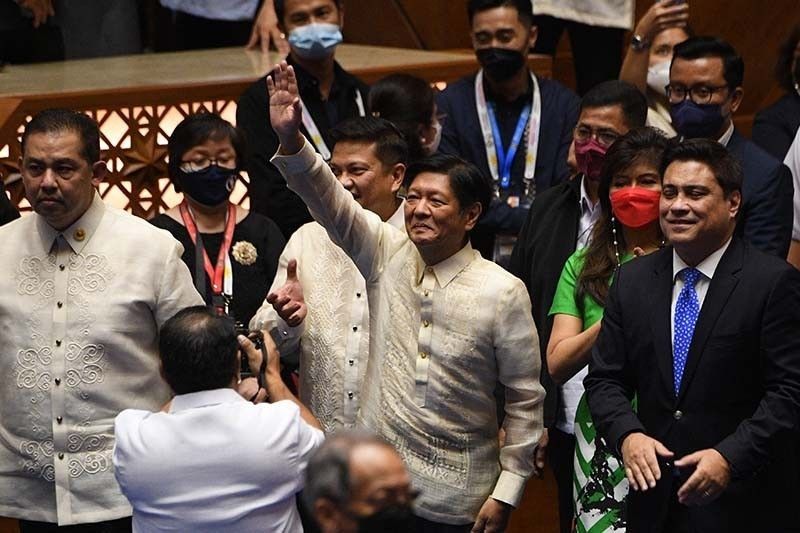 June 30, 2022
President Ferdinand Marcos Jr. praises his dictator father's rule after being sworn in as the country's new leader, completing a decades-long effort to restore the clan to the country's highest office.
"I once knew a man who saw what little had been achieved since independence... but he got it done," Marcos Jr says after being sworn into office, claiming his father built more roads and produced more rice than his predecessors.
"So will it be with his son. You will get no excuses from me." — AFP
June 30, 2022
Ferdinand "Bongbong" Marcos Jr. has been inaugurated as the 17th President of the Republic of the Philippines on June 30, 2022.
Marcos Jr.'s camp earlier described today's inauguration as "traditional, solemn and simple."
June 30, 2022
President Rodrigo Duterte will skip the inauguration of president-elect Ferdinand Marcos Jr., outgoing national security adviser Hermogenes Esperon, Jr. says.
Duterte will return to his hometown Davao City. — Alexis Romero
June 30, 2022
President-elect Ferdinand Marcos Jr. arrives in Malacañang.
Marcos will meet with President Rodrigo Duterte before heading to the National Museum for his inauguration as 17th President of the Philippines.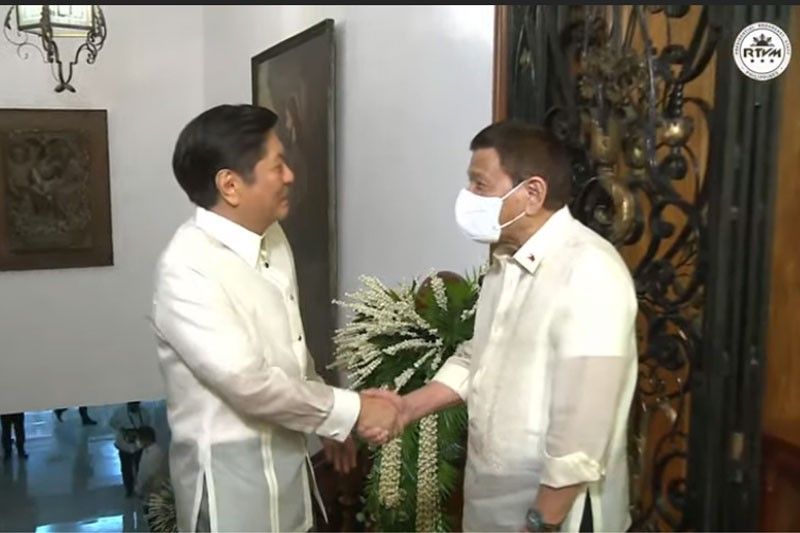 June 28, 2022
Supreme Court spokesperson Brian Hosaka confirms that "Chief Justice Gesmundo has been requested to administer the oath of President-Elect Marcos on June 30."
But Hosaka explains "the Presidential Inauguration is the event of the Executive Branch of Government. Hence, the Supreme Court is not part of the preparations."
June 27, 2022
John Rex C. Laudiangco, Director III of the Comelec's Law Department, says due to road closures and heightened security measures implemented by the PNP within Manila starting on June 27, in relation to the June 30, 2022 Presidential Inauguration, Work-from-Home schedule shall be implemented in the following offices on June 28 & 29, 2022:
Commission on Elections' Main Office
Offices the Regional Election Director for National Capital Region, Calabarzon and Mimaropa
Office of the Election Officer, City of Manila
Meanwhile work in the said offices will be suspended on June 30, following Manila Mayor Isko Moreno's order declaring June 30 as a special non-working holiday in the capital.
"While physical (face-to-face) frontline services in said offices are suspended from June 27 to 30, 2022, the public is assured of the Commission's continued delivery of services, with online meetings, online hearings as well as online transactions and other online works to continue on said dates unhampered," Laudiangco adds.
June 27, 2022
The Bureau of Immigration says its main office at Intramuros, Manila, which is less then three kilometers from the main venue, will be operating on a skeleton workforce starting Monday up to June 30, citing the road closures for the inauguration.
Immigration Commissioner Jaime Morente assures services will remain unhampered during this period but he asks the public to "consider going to any of our numerous offices nationwide for their immigration transactions to avoid the possible traffic congestion in the area."
June 27, 2022
The Supreme Court and Court of Appeals in Manila declare work suspension on June 29-30, following road closures and rerouting announced by the MMDA for the Marcos Jr.'s inauguration on Thursday.
READ: The Supreme Court and the Court of Appeals (Manila Station) declare work suspension on June 29-30, 2022 pic.twitter.com/lwZyCNKjSt

— Philippine Supreme Court Public Information Office (@SCPh_PIO) June 27, 2022
June 27, 2022
American President Joseph R. Biden, Jr. announces Presidential Delegation to attend the Inauguration of His Excellency Ferdinand Marcos, Jr. on June 30, 2022, in Manila, Republic of Philippines.
Mr. Douglas Emhoff, Second Gentleman of the United States, lead of the delegation.
Ms. Heather Variava, Chargé d'Affaires, ad interim, U.S. Embassy Manila
The Honorable Bobby Scott, Chairman of the Committee on Education and Labor, United States Representative (D), Virginia
The Honorable Nani A. Coloretti, Deputy Director, Office of Management and Budget
Admiral James "Sandy" A. Winnefeld, Jr. (Ret.), Former Vice Chairman of the Joint Chiefs of Staff
The Honorable Edgard D. Kagan, Special Assistant to the President and Senior Director for East Asia and Oceania, National Security Council
The Honorable Chantale Y. Wong, U.S. Director of the Asian Development Bank
Get to know the latest updates on the inauguration of the Ferdinand Marcos Jr. as the 17th President of the Republic of the Philippines, set on June 30.
Photo caption: Philippine president-elect Ferdinand Marcos Jr. (C) waves to supporters as he arrives for his proclamation as the country's president at the House of Representatives in Quezon City suburban Manila on May 25, 2022. AFP/Ted Aljibe