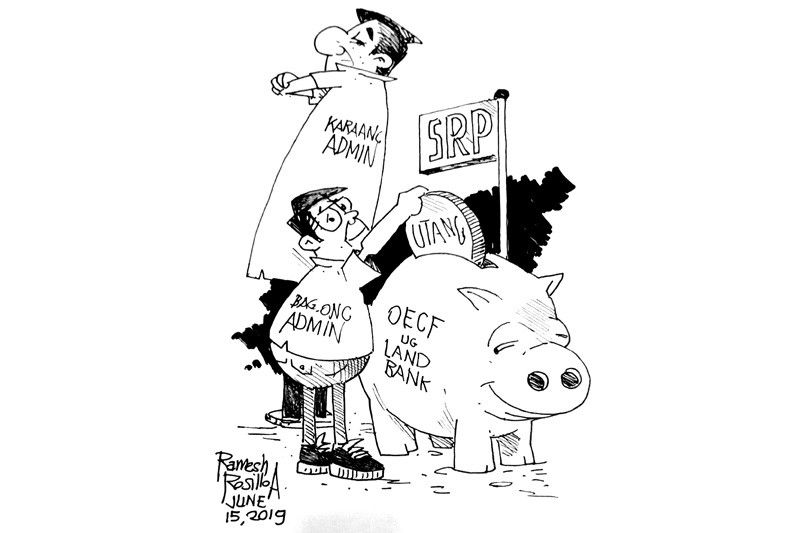 EDITORYAL - Utang angay bayaran
(Banat) - June 15, 2019 - 12:00am
Maayo ug mao gyud untay angay buhaton, nga bayran sa Dakbayan sa Sugbo ang nahibiling P1.9 bilyon nga utang niini sa pagtukod sa South Road Properties (SRP) nga wala buhata sa administrasyon ni Mayor Tomas Osmeña.
Si Cebu City Vice Mayor ug mayor-elect Edgardo Labella gusto nga maimpasan sa dakbayan ang giutang nga Y12,315,000,000 loan o P4.65 bilyones sa Overseas Economic Cooperation Fund (OECF) ug Land Bank of the Philippines sa pagtukod ang 300-ektaryang SRP.
Kun wala pa hunonga ang pagbayad niini niadtong tuig 2015 hangtud ning tuiga, hagbay ra untang naimpas ang nahibiling dul-an P2 bilyones nga nahibiling utang sa siyudad. Apan sa dihang milingkod si Osmeña wala na gyud mabayri pa ang utang hinungdan nga midako hinuon ang interes.
Sa panahon ni kaniadto mayor nga karon Vice Mayor-elect Michael Rama sa tuig 2015 gitinguha unta niyang mabayran sa siyudad ang maong utang apan gibabagan kini sa Konseho nga gidominar sa Bando Osmeña-Pundok Kauswagan. Nagsige lang og bayad og interes ang dakbayan apan ang kwarta dili gikan sa halin sa mga yuta sa SRP sa termino ni Rama tungod kay gikonsiderar man ni Osmeña nga illegal ang pagkapalit sa SM ug FLI sa luna kay lagi barato ra kuno kaayo.
Naglikay si Osmeña nga magamit ang maong halin pagbayad sa utang kay tabla ra man unya og iyang gidawat nga legal ang pagkabaligya sa mga luna.
Apan matud pa nga naka-save unta ang siyudad og P820.9 million, P348 million sa interest, P4.9 million sa documentary stamps, P20,082 bank charges, ug P467.5 million forex loss kun si konsehal Jocelyn Pesquera pa maoy pasultihon.
Karon si Labella naman ang umaabot nga mayor pares si Rama isip bise mayor mahinayon na kaha kining tinguha sa duha nga pagkakaron dominante man gihapon ang konseho sa BOPK?
Dili na unta sagolan og politika sa mga konsehal ang maong pagbayad sa utang kay ang utang kinahanglan man gyung bayaran.