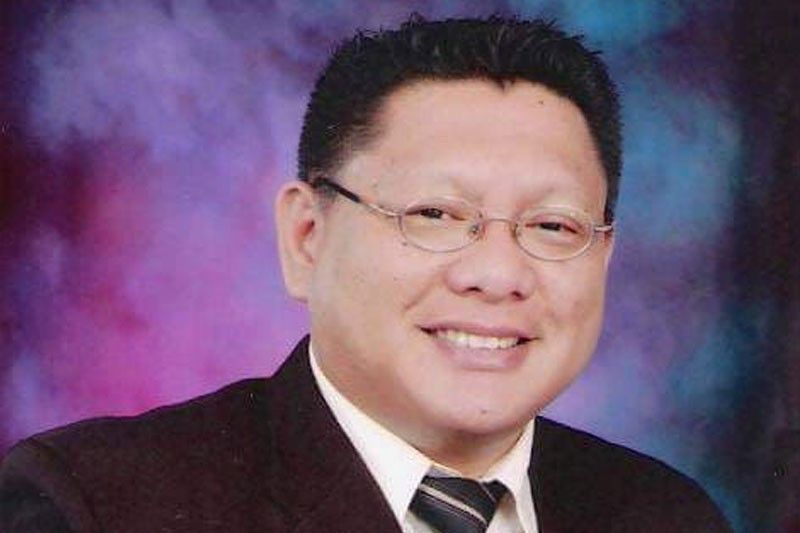 Siya mao si Samuel O. Lao, 46 anyos, taga Paseo Del Sol, Cebu City, ug kinsa tag-iya karon sa Realty OPTiONS Marketing & Consultancy Inc. (ROI) ug national president sa Philippines Association of Real Estate Board, Inc. (PAREB).
Pagsulbong human sa mga pagsuway
CEBU, Philippines — Kapupuan gayud og pagtulon-an ang estorya sa iyang kinabuhi. Ang iyang pait nga mga kasinatian, mao matod pa iyang gikuhaan og kusog sa pagkab-ot sa kalamposan. Sa tanang grasya nga iyang nadawat, wala gyud siya magmakuli sa pagtabang ngadto sa uban. Ug tungod niini, nahimo na siyang usa ka malamposon ug inila nga negosyante karon.
Siya mao si Samuel O. Lao, 46 anyos, taga Paseo Del Sol, Cebu City, ug kinsa tag-iya karon sa Realty OPTiONS Marketing & Consultancy Inc. (ROI) ug national president sa Philippines Association of Real Estate Board, Inc. (PAREB).
Sa wala pa nahimong malamposon nga negosyante, niagi una siya og tumang kalisdanan.
Lumad nga taga Sugbo si Samuel diin ikaduha siya sa tulo ka managsoon.
Second year high school lang matod pa ang nahuman sa iyang mga ginikanan. Nagtrabaho isip saleslady sa downtown area iyang inahan kaniadto hangtod nga nagtukod kini og gamay nga kan-anan.
Giasoy niini nga hilabihan og paningkamot sa iyang mga ginikanan aron mabuhi lang sila. Bata pa lang, nabatasan na nila nga momata og sayo para magluto ug mag-atiman sa ilang kaugalingon padulong sa tunghaan. Sa ilang tindahan lang matod pa sila matulog diin maghuot sila sa kagamay sa lugar.
Duha ka kilometro matod pa ilang lakton matag buntag para lang makaabot sa ilang tunghaan. Kay nihit man ilang kwarta, magbalon lang matod pa siya og pagkaon para sa iyang paniudto. "I usually bring some foods in the breakfast menu for lunch,"paambit pa niini sa Banat News Tingusbawan.
Nagtungha siya isip varsity scholar sa ilang tunghaan sa sport nga track and fields. Gani, nakaapil siya og mga regional meets, Palarong Pambansa, ug national game.
Ug aron aduna siya'y ikapalit og projects, maninda siya og bisan unsa nga produkto ngadto sa iyang mga kauban.
Kasuway matod pa siya nga napatawag sa principal's office human nasakpan nga namaligya og pabuto ngadto sa iyang mga kauban.
Gawas sa kakapos sa pinasyal, usa sa giisip niyang pagsulay sa nagtungha pa mao ang pagmentinar sa iyang grado aron dili mataktak sa iyanng scholarship.
Niadtong 1991 kay nahimo siyang Sangguniang Kabataan Chairman.
Hangtod nga nitungha siya sa kolehiyo sa usa ka unibersidad dinhi sa Sugbo sa kursong Occupational Therapy. Apan usa ka tuig sa wala pa nigradwar, namatay ang iyang inahan. Ug tungod niini niundang siya sa pagtungha ug siya ang nipuli sa cafeteria business sa iyang inahan.
Kinahanglan niya kining buhaton sanglit na-paralyze man iyang amahan ug kinahanglan siya mokayod para makakaon iyang mga igsuon.
Ug usa ka tuig ang nilabay, nibalik gyud siya og tungha sa kolehiyo sanglit mao man kini ang pangandoy sa iyang inahan sa buhi pa, nga mahuman silang tanan. Nagtungha siya samtang nagdumala sa negosyo.
"I'm back to study and finish my schooling. Remember, my both parents had not finished 2nd year high school so it›s their dream for us to finish college,"paambit pa niini.
Human nigradwar niadtong 1996, nagpokos siya sa pagdumala sa nahabiling kan-anan nga negosyo sa iyang inahan. Ginganlan niya kini og D›lucky food house duol sa usa ka unibersidad.
Niining panahona nahimo na siyang konsehal sa Barangay Sto. Niño downtown area. Nagsige sab siya og eskwela samtang nagdumala sa iyang negosyo. Nagtuon siya og Master in Management for Executive and Manager ug nigradwar niadtong 2001.
Gipalambo niya ang iyang negosyo hangtod nga niabot kini og upat ka branches. Ug walo ka tuig ang nilabay, nagkaproblema siya sa pinansyal ug nagtakilid ang ilang negosyo. Tungod sa tumang kagul-anan, na-paralyze siya sa edad nga 29 anyos.
"Napuno ko sa utang to the extent I encountered half face paralysis, they call it bell›s palsy,"sigon pa niini.
Giimbargo tanan niyang gigarantiya sa bangko nga mga properties, ni-bounce tanan niyang tseke ug overdue na tanan niyang mga credit cards ug mga loans.
Tungod niini, nakahukom siya nga magtukod og real estate business human niarang-arang ang iyang kahimtang.
"I›m forced to close some of my branches, and start all over again from scratch using real estate selling,"niya pa.
Gipaambit ni Samuel nga ang iyang higala nga abogado nga si Atty. Gerry Carrillo mao matod pa ang hinungdan nganong nasulod siya sa kalibutan sa real estate business.
Nagpatabang matod pa kini ngadto kaniya sa pagbaligya sa subdivision niini. Dinhi niya nasuta nga aduna'y dakong kwarta sa real estate selling o pamaligya og balay ug yuta.
Hangtod nga niadtong 2008 kay niabli siya og opisina sa iyang real estate business sulod ra sab sa iyang kan-anan nga negosyo sa Sanciangko. Ginganlan niya kini og Realty OPTiONS Marketing & Consultancy Inc. (ROI).
Walo ka buwan ang nilabay, nibalhin siya sa unit 4 Galleria Fuente Bldg, General Maxilom Avenue, Cebu City. Ug hangtod karon, dinhi gihapon siya nag-opisina.
Giasoy niini nga wala siya'y kapital sa pag-abli sa iyang negosyo busa naningkamot lang siya nga makaabli gamit ang iyang katakos ug diskarte.
"So I need to bounce back using other resources, personal effort, time and skills,"asoy pa niini.
Hangtod nga nilambo ang iyang negosyo ug nailhan kini sa kadaghanan dili lang dinhi sa Sugbo kun dili lakip na sa tibuok nasud.
Gawas niini, aduna sab siya'y 40 ka mga jeepney units nga iyang gipaabangan karon.
Niadtong 2019 nigradwar siya sa ikaduhang master's degree nga Master in Management for Real Estate ug kasamtangan siya nga nagtuon sa iyang doctorate degree.
Siya sab ang National President karon sa Philippines Association of Real Estate Board, Inc. (PAREB).
"We have 77 chapter nationwide with 6,000 + brokers nationwide and thousands of salesperson under our brokers,"pasigarbo pa niini.
Gipaambit niini nga dako na gyud matod pa kaayo og kausaban sa iyang kinabuhi kaniadto ug karon. Tungod sa iyang negosyo, nakapatungha siya sa iyang anak, nakapalit og farm, commercial lot, ug residential lots ug uban pa.
Apan ang giisip niya nga pinakadako nga kalamposan mao matod pa ang pagtabang ngadto sa uban.
"My greatest accomplishment is that, I have helped a lot of people and they became very successful now in real estate business (became millionaires in terms of earning). That›s why the slogan of my company is 'Enhancing People›s Lives', I mentor them using my skills,"niya pa.
Sa kadaghan niyang naagian nga pagsulay sa kinabuhi, giisip niyang labing dako nga suliran mao ang pagkasakit sa iyang amahan ug pagkamatay sa iyang inahan. Kay tungod niini nakasinati siya og tumang kalisdanan nga niresulta sa iyang pagkaparalisado kaniadto.
"When my father got stroke at the young age of 35 and my mother took over the business. Nine years after, namatay si mama ug ako ang nag-atiman sa nahabilin nilang negosyo. Kinahanglan ko moundang og eskwela para mabalik sa normal ang negosyo,"sigon pa niini.
"Worse thing happened to me is when I encountered almost bankruptcy and got so stressed that resulted to bell›s palsy,"dugang pa niya.
Ang maong kasinatina maoy gikuhaan niya og pagtulon-an maong nagmalamposon siya karon.
"Learning from my failure, bouncing back where I am now,"niya pa.
Busa tambag niya ngadto sa uban mao:"Failures in business or in life are not final as long we learn from our failures and move forward to bounce back. Always dream big and act big. Always remember to give back whatever you earn, whatever blessings you have. Prioritize people those who really need help,"panapos pa niini.