Pagputol sa mga kahoy ipaubos sa reassessment
October 23, 2019 | 12:00am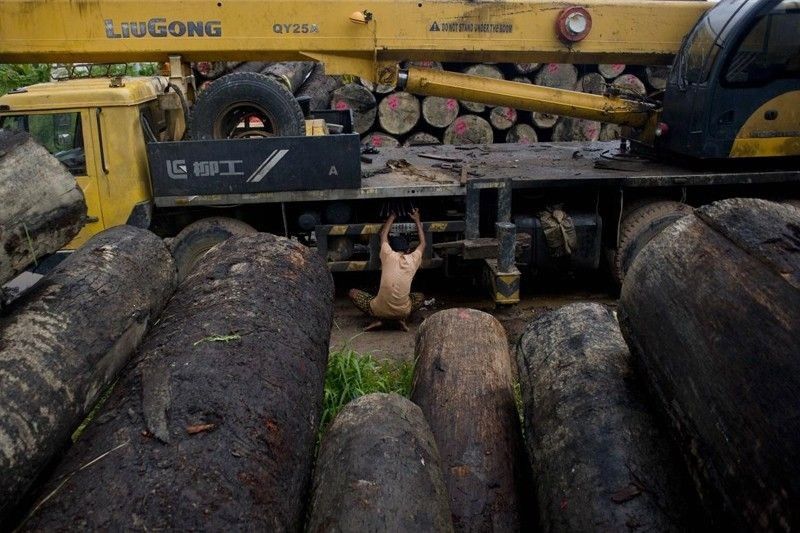 CEBU, Philippines —Si Gobernador Gwendolyn Garcia nagkanayon nga ang mga punoan sa kahoy diha daplin sa karsada sa Dakbayan sa Carcar dili kini putlon.Sayo pa, ang magtiayong Lourdes ug Democrito Barcenas kinsa pulos abogado ang nisang-at og petisyon sa Court of Appeals alang sa issuance sa Writ of Kalikasan aron maprotektahan ang mga punoan sa kahoy daplin sa karsada batok sa Department of Environment ang Natural Resource ug sa Department of Public Works and Highways (DPWH)-7.
Si Garcia nakigtigom kini tali sa DENR-7 ug DPWH ug gipatawag usab sila si Acting Naga Mayor Kristine Vanessa Chiong ug Carcar Mayor Mercy Apura diin gihisgutan nila ang maong isyu.
Gikataho nga ang mga molupyo sa lugar nipakita usab sa pagsupak sa pagputol sa maong mga kahoy.
Gibutyag ni Garcia nga 32 lang ka punoan sa kahoy ang gikonsiderar nga putlon nga giingong peligro sa kaluwasan sa mga moagi diha sa karsada ug nakabalda usab sa dagan sa trapiko.
Ang nahisgutang mga ahensiya ug Local Government Unit ug Probinsiya sa Sugbo nagkasabot nga mogahin og duha ka semana alang sa reassessment sa lugar human sa mga pagsupak sa publiko.
Kini aron subling susihon ang mga punoan sa kahoy kong pila kabuok niini ang ikonsiderar nga dili maapil sa pagputol.
Giklaro ni Garcia nga ang mga punoan sa kahoy diha daplin sa karsada sa Barangay Perrelos, Dakbayan sa Carcar dili kini lakip sa 32 ka punoan sa kahoy nga gikonsiderar nga putlon. BDB (BANATNEWS)