Musk, top exec say Twitter to be renamed X, get big makeover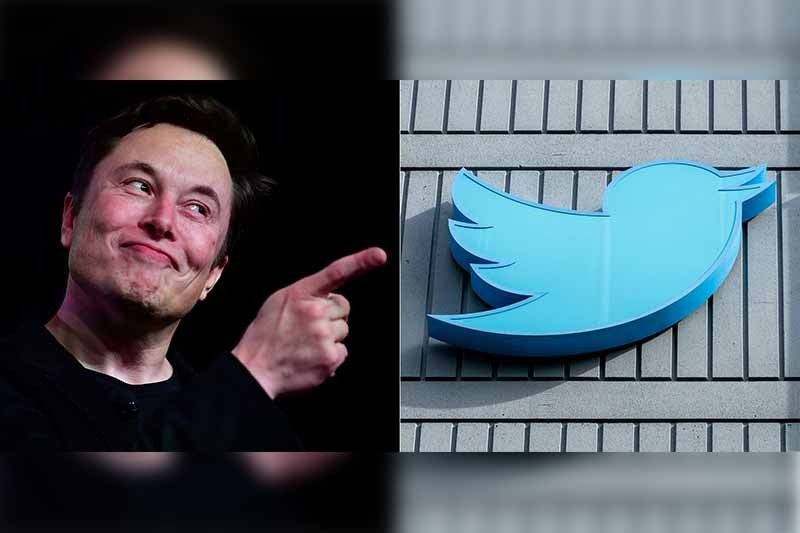 SAN FRANCISCO, United States — Twitter owner Elon Musk and the chief executive he brought aboard just a month ago say the social media network will ditch the bird logo, rebrand the platform with the name X and move quickly into payments, banking and commerce.
"Powered by AI, X will connect us in ways we're just beginning to imagine," Twitter chief executive Linda Yaccarino tweeted Sunday afternoon.
Late Saturday night, Musk indicated he plans to jettison Twitter's blue cartoon bird logo.
"Soon we shall bid adieu to the twitter brand and, gradually, all the birds," he tweeted around midnight, implying an end to the imagery from where the very word "tweet" stems.
"Like this but X," the billionaire SpaceX boss said, above a picture of the Twitter bird over a black and white marbled background.
Yaccarino, an advertising sales executive at NBCUniversal whom Musk poached last month to become Twitter's CEO, said the social media platform is on the cusp of broadening its scope.
"X is the future state of unlimited interactivity – centered in audio, video, messaging, payments/banking – creating a global marketplace for ideas, goods, services, and opportunities," Yaccarino tweeted.
"There's absolutely no limit to this transformation. X will be the platform that can deliver, well... everything," she said.
Since Musk bought Twitter for $44 billion last October, the platform's advertising business has partially collapsed as marketers soured on the mass firings at the platform that gutted content moderation as well as on Musk's management style.
In response, the tycoon has moved toward introducing payments and commerce through the platform in a search for new revenue.
Twitter, founded in 2006 and whose name is a play on the sound of birds chattering, has used avian branding since its early days, when the company bought a stock symbol of a light blue bird for $15, according to the design website Creative Bloq.
The 52-year-old Tesla founder has previously said that his rocky takeover of Twitter last year was "an accelerant to creating X, the everything app," a reference to the X.com company he founded in 1999, a later version of which went on to become PayPal, a payments giant.
Such an app could still function as a social media platform, and also include messaging and mobile payments.
Musk has already named Twitter's parent company the X Corporation.
"If a good enough X logo is posted tonight, we'll make (it) go live worldwide tomorrow," he said.
Musk went on to make several other X-related comments, saying a new emblem should be "of course, Art Deco" style and that under the site's new identity a post would be called "an X."
Twitter is thought to have around 200 million daily active users but it has suffered repeated technical failures since Musk bought the app and sacked much of its staff.
Since then, many users and advertisers alike have responded adversely to the social media site's new charges for previously free services, changes to content moderation and the return of previously banned right-wing accounts.
Musk said earlier this month that Twitter has lost roughly half of its advertising revenue since he took control in October.
Facebook parent Meta earlier this month launched its own text-based platform, called Threads, which has up to 150 million users according to some estimates.
But the amount of time users spend on the rival app has plummeted in the weeks since its launch, according to data from market analysis firm Sensor Tower.