Trump argues tariffs with Xi after tense G20 summit
December 2, 2018 | 9:04am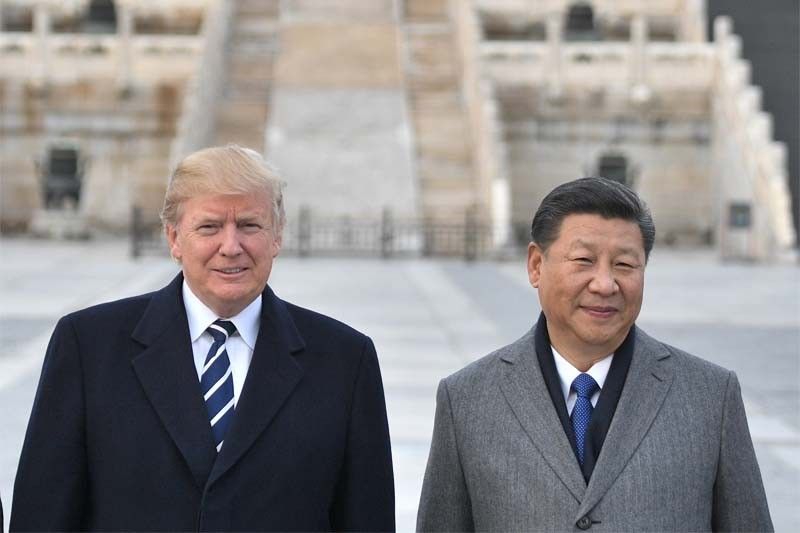 BUENOS AIRES, Argentina — US President Donald Trump sat down for a tariffs showdown over dinner with China's leader Saturday after upending another international forum by snubbing G20 action on trade disputes and climate change.
Trump and President Xi Jinping met in Buenos Aires, shortly after the annual summit of the world's leading economic powers concluded with a watered-down statement described by one G20 expert as the "lowest common denominator" of international diplomacy.
"The relationship is very special -- the relationship that I have with President Xi -- and I think that is going to be a very primary reason why we will probably end up getting something that will be good for China and the United States," Trump said at the start of the dinner.
The leader of communist China, who has cast himself as a defender of stable global capitalism, told Trump: "Only with cooperation between us can we serve the interest of both peace and prosperity."
German Chancellor Angela Merkel expressed hope that the Sino-US meeting would "lead to solutions," after Trump ignited a trade war by slapping $250 billion in tariffs on China and threatening more to come next month.
"We all realize that we are indirectly influenced by the fact that Sino-American economic relations are not running as smoothly as a world order needs," Merkel told reporters.
The G20 communique was finally adopted after all-night haggling by negotiators ensured that the summit in crisis-hit Argentina at least finished with a joint platform, unlike recent G7 and Asia-Pacific summits where Trump's objections caused unprecedented breakdowns.
Apart from the United States, all other G20 members agreed to implement the "irreversible" Paris Agreement on climate change, ahead of a UN summit on the planetary threat starting next week in Poland, it said.
But it also stressed the need to respect different paces of economic development, as developing economies balk at going further on their Paris pledges.
Trump's opposition defies the international scientific consensus and the findings of his own government, which issued a report last week warning of an enormous hit to the US economy unless action is taken now.
Nevertheless, the G20 statement said the "United States reiterates its decision to withdraw from the Paris Agreement," mirroring the divergence seen last year when Trump shocked the global community by bucking the consensus at his first G20.
Credibility in question
The statement also omitted pledges by the G20 to fight protectionism and uphold multilateral trading rules, which used to be a mainstay of the world's leading economies pre-Trump.
Instead, it merely recognized the "contribution" of the "multilateral trading system," and added that it was "falling short" in goals of growth and job creation.
"The United States, which is the most open economy in the world, does not accept being shackled," the summit's host, Argentinian President Mauricio Macri, told a news conference.
To that end, the G20 agreed to reform the World Trade Organization, which is accused by Trump of limiting US commercial freedoms to the advantage of China and other rivals.
But the conclusions were dismissed by Thomas Bernes, senior fellow at the Centre for International Governance Innovation in Canada who used to be a G20 negotiator for the Canadian government.
"It was the weakest communique we've ever seen from the G20," he told AFP, contrasting the group's posture now in the Trump era to its sense of common purpose when the leaders first met 10 years ago in the midst of a financial crisis.
"It was the lowest common denominator. It brings into question the credibility of the G20 on trade but equally on climate, on migration, on the IMF (International Monetary Fund)."
Black Sea, black gold
Trump's determination to plow on with his "America First" agenda stands in contrast to the alliance-building presidency of George H.W. Bush, whose death Friday triggered warm tributes from European leaders including Merkel and French President Emmanuel Macron at the G20.
Trump said his predecessor's passing would prevent him form holding a post-summit news conference, "out of respect" for the Bush family.
It was Trump's second cancellation at the summit after he pulled out of a meeting with Russian President Vladimir Putin, citing Russia's recent seizure of three Ukrainian vessels off Crimea, although the two did cross paths at a G20 dinner.
The White House characterized that encounter as an informal chat, but Putin gave it more significance.
"We spoke standing up. I replied to his questions about the incident in the Black Sea," Putin told reporters, after coming under pressure over the issue from Merkel and Macron at meetings in Buenos Aires.
Putin said it was "a pity" that he had not been able to have a proper meeting with Trump at the G20. "I think that one is really necessary. I hope that we can meet when the US side is ready for it."
The Russian leader had a more fruitful dialogue in Buenos Aires with Saudi Crown Prince Mohammed bin Salman, whom he greeted as a long-lost friend, ignoring Western opprobrium over the prince's alleged role in the murder of a dissident Saudi journalist in October.
Russia and Saudi Arabia are the world's two leading exporters of crude, and Putin said they had agreed to extend a pact on oil production cuts, as prices slump on global markets.
That will resonate on the markets when trading in "black gold" resumes on Monday, as will any ceasefire to Trump's trade war with China.