EDITORIAL - What is the US willing to do?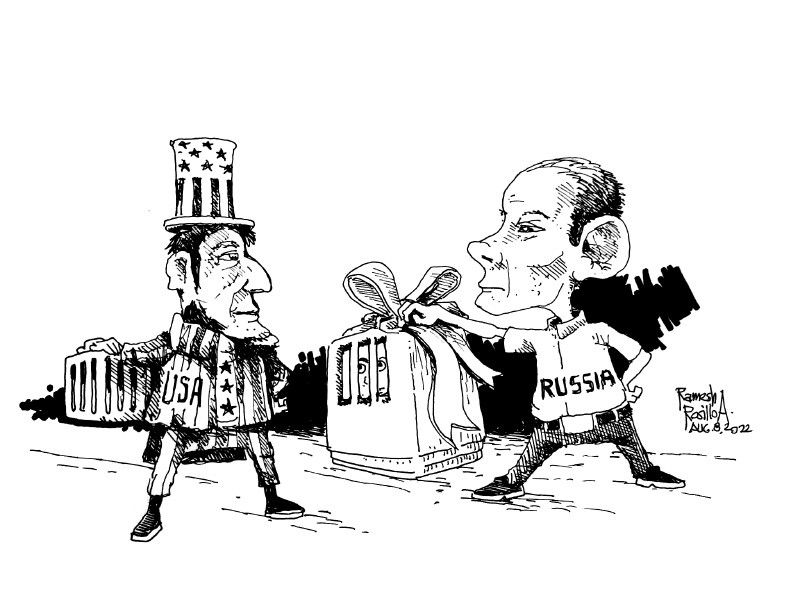 The latest development involving jailed US basketball player Brittney Griner, aside from her being sentenced to nine years for bringing cannabis oil into Russia, is the allegedly ongoing prisoner swap deal Russia wants with the US.
According to reports, in exchange for Griner and another American, US Marine Paul Whelan who is also in prison after being convicted for espionage, Russia wants Viktor Bout, an arms dealer who is now being detained in the US, as well as Vadim Krasikov, a former spy now in prison after being convicted for murder.
The proposed deal places the US in an impossible position. For one, it took the US so long and so much in resources to arrest Bout, with the US Drug Enforcement Agency finally catching up to him in Thailand in 2008. Now everything spent to find him, catch him, convict him, and detain him may all be about to go to waste.
For another, Krasikov isn't being held in the US but in Germany, something that tends to complicate the situation. While it is true that Germany and the US are in good relations, there may have to be some persuasion or even some arm-twisting needed to get Germany to give Krasikov up.
And while Griner and Whelan can go back to their normal lives in the US if the prisoner swap pushes through, we are not seeing Bout and Krasikov retiring quietly. In all likelihood Bout may soon return to what he does best; selling weapons to groups around the world who shouldn't have weapons and making his Russian backers rich.
Is this something the US is willing to live with? Release someone who can potentially be a later threat to people around the world?
As it stands right now such a deal benefits Russia the most; a spy and an arms dealer who made many Russia oligarchs rich in exchange for an athlete and a marine.
The proposed prisoner swap is designed to give the US a real quandary. Just how badly do they want Griner and Whelan back, and what are they willing to do to secure their freedom?