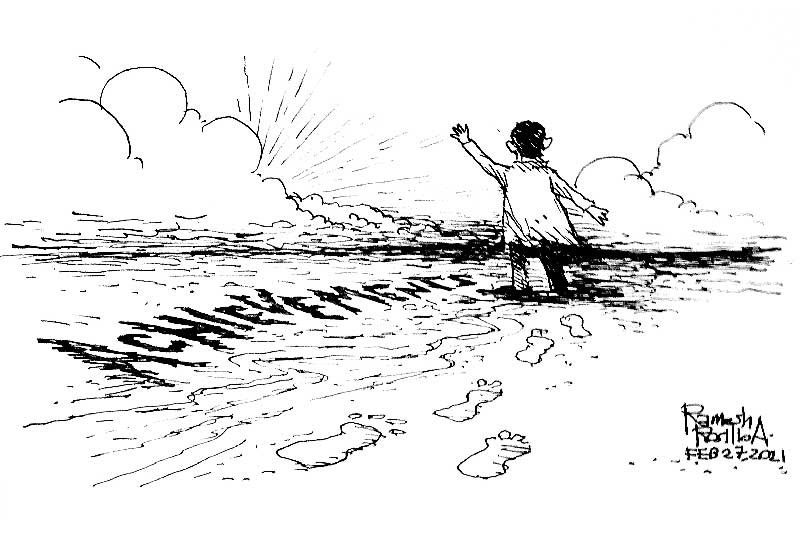 EDITORIAL - Thank you, Sir Dodong.
(The Freeman) - February 27, 2021 - 12:00am
Allow us to not talk about politics and other issues today, but to dedicate this space to the man who made The FREEMAN possible.
To the world Dr. Jose Gullas might have been a giant, but to those of us in The FREEMAN, the University of the Visayas, and the other institutions he built and managed who saw another dimension of him, we fondly called him our "Sir Dodong".
It would be easy to just remember him as the man who revived our newspaper, but that would not be doing justice to Sir Dodong who was also a patron of the Cebuano arts with his Halad Museum, a devout Catholic always ready to defend the faith, a philanthropist willing to give to worthy causes, and an educator ready to mold young minds.
These were just a few of the roles he played in his 87 years on this earth.
Despite of everything he has achieved in different fields and various disciplines he remained humble and grounded. He was never one to bring them out or mention them in public, instead choosing to remain low-key about the people he has helped and the causes he has brought to fruition.
This humility extended to his treatment of people. Even as he occupied several positions of power, he never thought twice about calling to meet with even his lowliest employees to talk to them face to face. He would always cherish such meetings and remember what was mentioned.
In reminding people of what mattered most, he would always tell them to mindful of what was fleeting and what was permanent.
"We are all just living on borrowed time," he was fond of saying in Bisaya.
We would like to thank Sir Dodong for that that he has done, not just for The FREEMAN, but also for the Cebuanos. We will miss him badly.
We would like to express our condolences to the Gullas Family for this loss, a loss sure to be felt not just by them but also by countless Cebuanos here and all over the world whose lives he has touched and made better.
Again, thank you, Sir Dodong.