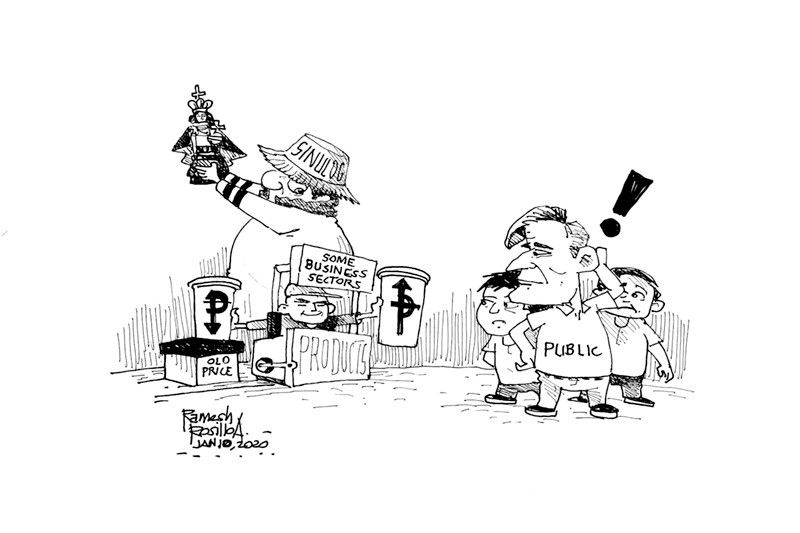 EDITORIAL - The price of jacking up prices
(The Freeman) - January 10, 2020 - 12:00am
Sinulog season usually means fully-booked hotels, inns, guest houses, and other places where visitors can stay for the duration of the festivities. However, for this year, the Hotel, Resort, and Restaurant Association of Cebu (HRRAC) said this isn't the case.
Putting the current figures at only 60%, the HRRAC blamed their low volume of bookings on the proliferation of alternative choices like AirBnB and the like, but Cebu City Mayor Egardo Labella disagrees.
The way Labella sees it, visitors are staying away from hotels because these establishments usually jack up prices and rates to take advantage of the huge influx of visitors, both domestic and foreign, coming here for the celebration.
If this is indeed true then it's not a new problem anymore. This seems to be a problem that comes with the season or occasion. Kind of like what happens after a devastating typhoon, when the prices of construction materials not just triple but even become five times as expensive.
If proven to have raised rates, hotels must face sanctions for doing so. However, this shouldn't only be limited to hotels, they should also keep an eye on restaurants and other establishments that cater to visitors here for the Sinulog celebration. Even stores and vendors that take advantage of the occasion to jack up prices should pay the price.
We know this is easier said than done, considering how many hotels, restaurants, stores, and vendors, etc. are out there; but if the law has been violated, then the concerned government agencies should enforce the applicable laws however and whenever they can.
We all want our visitors to remember they had a memorable time celebrating, and even observing their religious obligations in Cebu. We don't want their memory of our place to be one where they were practically robbed by everyone, from the owner of the hotel they stayed in to the street vendor who sold them water.