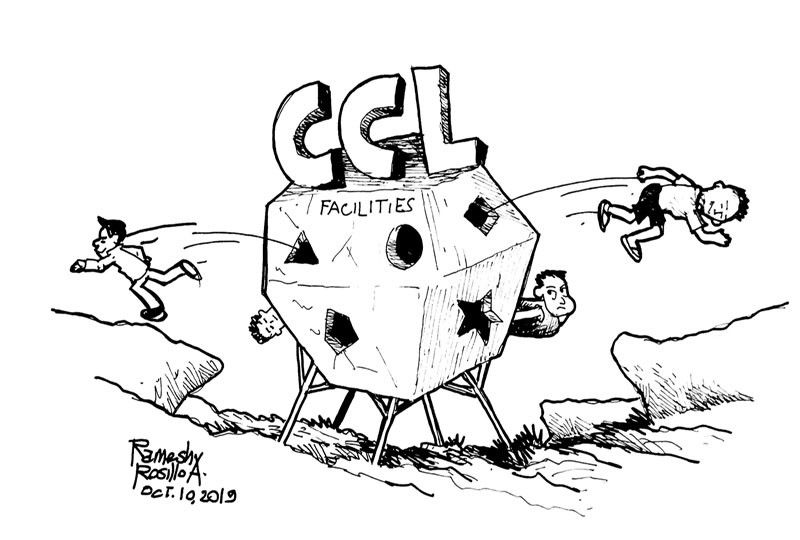 EDITORIAL - Great escape at OSCC
(The Freeman) - October 10, 2019 - 12:00am
There seems to be something wrong in the way the Cebu City government's rehabilitation facility for minor offenders is being operated that triggered last week's escape of at least 20 children in conflict with the law (CICL).
The fact that many of those CICL managed to overpower their guardians and escape only reveals the lax security in Operation Second Chance Center (OSCC) in Barangay Kalunasan that City Hall should look into.
The center's executive director, Ambrosio Ibones, confirms that the facility, which houses 82 minor offenders, is undermanned, saying the ratio should have been one volunteer for every five children.
We do not know whether City Hall is aware of the situation. However, it is very impossible for the city government to have no idea about the manpower problem besetting the rehabilitation facility.
Mayor Edgardo Labella, during his visit to the center yesterday, gave Ibones 10 days to look for the remaining five escaped children. Sensing there could be "infidelity in the custody of the children," he warned that custodians could face sanctions.
The mayor acknowledged the fact that these CICL really need help for their eventual rehabilitation. "These are not hardened criminals, they are not a danger to the society. In the eyes of the law, these are still children because they are still minors."
The escape was just the latest incident involving the rehabilitation center. Not too long ago fighting among CICL erupted inside the center, forcing authorities to call the Special Weapons and Tactics team of the Cebu City Police Office to bring order.
Something must be done to solve the many problems sweeping through the facility. From the lack of volunteers to the absence of program that would fully reform those CICL, the city government needs concrete measures that would totally rehabilitate them so they can be fit for reintegration into society.