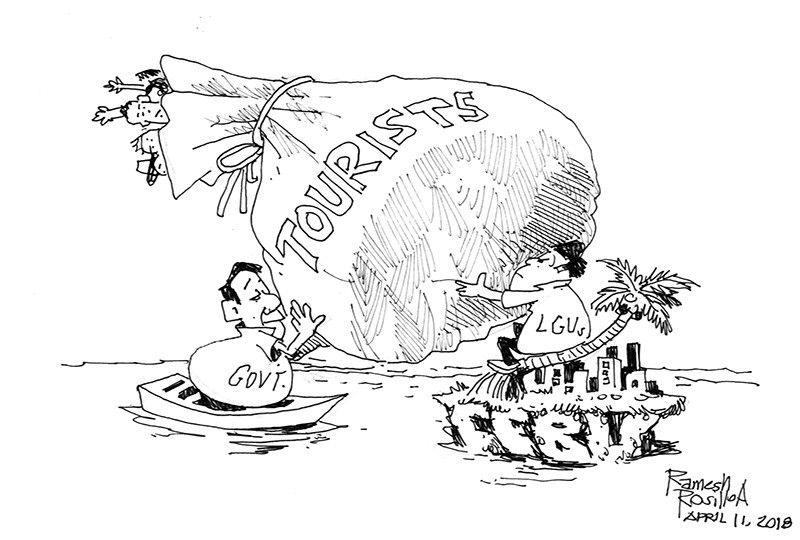 EDITORIAL - "Cebu is ready" but is it really?
(The Freeman) - April 11, 2018 - 12:00am
The impending six-month closure of Boracay to allow that popular tourist destination time to heal also means the disruption of travel plans for thousands of tourists. It means further that most, if not all, of these tourists may consider other destinations, not the least of which is Cebu. As a result, there has been a surge of preparations for such an eventuality. Indeed, the mantra on everybody's lips is that "Cebu is ready."
But is Cebu really ready? If by "Cebu is ready" what is meant is the capability of the island to take in and accommodate the tourists diverted from Boracay, the answer is of course yes. There may be a few kinks here and there, but in the overall sense Cebu has long been prepared for a deluge of tourists. That has always been the advantage of Cebu. It has always been primed as a destination, not just for tourists, but for business, education, culture, etc.
In other words, there should not be a problem with accommodation that Cebu cannot adequately handle. But there could be a different twist to "Cebu is ready" that it might not be truly prepared for. This is the inward looking aspect of "Cebu is ready." Accommodating tourists is outward bound, meaning can we accommodate tourists. The inward bound aspect of "Cebu is ready" deals with Cebu's readiness to cope with what the tourists can do to our destinations.
A sudden surge of tourists can result in a number of things, consequences that can harm the environment which prompted the closure of Boracay in the first place. It is not just the profits from the closure of Boracay that requires the readiness of Cebu to cash in on. More importantly, because of its longer-lasting effects, Cebu needs to be prepared for environmental issues that will likely emerge from this turn of events.
Along this line, it might be asked if Cebu has in place enforceable environmental safeguards necessary to keep Cebu relatively in the same condition when the tourists leave as when they come in. Are the authorities responsible for enforcing these environmental safeguards ready and prepared to do what are expected of them? Is everybody prepared to exercise political will over the anticipated deluge of profits?
These questions, it is believed, are very important because they hark back to the original woes that spelled the temporary downfall of Boracay. In Boracay, everybody was driven by the need to cash in that everybody forgot to take care of their primary resource, their so-called goose that lay the golden egg. Cebu's boon from Boracay's bane may only be temporary, only for as long as Boracay is closed. But a lot of damage can be incurred in six months if Cebu is not careful.