Despite Alert Level 3 status: No lockdown in Cebu City
January 14, 2022 | 12:00am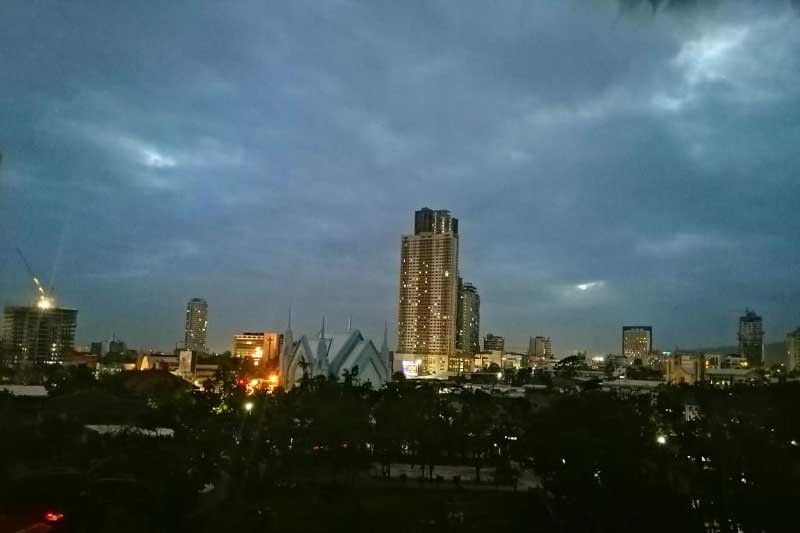 CEBU, Philippines — No lockdown will be imposed in Cebu City even if it has been placed to Alert Level 3 starting today, January 14, to January 31, Mayor Michael Rama clarified yesterday.
Rama said many do not favor lockdowns, especially the business sector which has been one of the sectors worst-hit by the pandemic.
He said it is difficult to implement a lockdown again, especially in a country like the Philippines, which he described as "not rich."
"We cannot. We cannot. No lockdown. Wala, wala," Rama told reporters, adding he will continue to implement the guidelines previously implemented by the Cebu City government to prevent the spread of COVID-19.
"Being in Alert Level 3 simply means shifting to a higher gear in our vigilance as we continue to navigate through the challenges of the pandemic, while dealing with the impact of a recent calamity by moving towards recovery," said Rama.
To minimize occasions of crowding, the mayor has also vowed to re-establish his stay at home order called Oplan Puyo.
"Oplan Puyo ra gyud gihapon ta. No need for any new executive order but a simple directive to remind both the authorities and our citizens on what we ought to do to contain the apparent persistence of the pandemic," Rama said.
He said that Oplan Puyo "reminds us of parental-supervised household lockdown" in which the leaders of families "exercise discretion and discipline, going out only for essentials, and making sure children stay at home."
Rama reminded the public to observe curfew from 11 p.m. to 4 a.m.
"Ipakatap nato ang pipila ka mga police outposts aron maseguro nato nga malikayan ang wala kinahanglana nga mga lakaw gawas sa panimalay," he said.
He also asked the public to follow the safety protocols.
"Naa ra gyud ni nato tanan nga motamod lang sa mga napamatud-an nang mga health protocols, sama sa pag-gamit og face mask, paghunaw kanunay sa mga kamot, ug sa dili pagpaduol sa uban," he said.
He also stressed the importance of vaccination.
"After all that we have been through, our focus should be recovery from that devastating calamity, without ignoring the prevailing threat to public health, and liberation from this pandemic through massive vaccination," said Rama.
The mayor said he will also continue to connect with various sectors.
"We will maintain our bottoms-up approach that brings our department heads, our barangay officials and MILO officers, our church leaders under Archbishop Jose Palma, the inter-faith leaders and the organizations in our communities," he said.
Postponed
Meanwhile, even though Cebu City is under Alert Level 3, Rama is standing pat on his decision to postpone the implementation of the "no vaccination, no entry" policy that he had planned to implement supposedly starting January 1, 2022.
Instead, he encouraged owners of establishments like malls to create their own guidelines, especially if they have a plan to allow only vaccinated people to enter their establishments.
Rama said that nothing has changed in his previous directive so when it comes to dining, it is still necessary to follow the usual guidelines on admitting customers.
Dine-in services in restaurants are still under 50% venue capacity, and customers and employees must be COVID-19 fully-vaccinated.
Al fresco will still be allowed up to 75 % capacity.
For travel matters, Councilor Joel Garganera, head of Cebu City Emergency Operations Center, said a vaccination card will remain the requirement for people from another area to enter here in Cebu City and it will not be changed.
For non-vaccinated airplane and ship passengers, they will still need to present a negative RT-PCR result or antigen test.
Bridged cities
Just like Rama, Mandaue City Mayor Jonas Cortes is not keen on putting the city under a lockdown even if the city has also been placed under Alert Level 3.
"As per our discussion with mayor, dili siya keen on lockdowns kay luoy ang mga tawo," said Atty. John Eddu Ibañez, the mayor's executive assistant.
Ibañez said the city is still starting to recover from the devastation from Typhoon Odette and rebuilding is the thrust at the moment.
In Lapu-Lapu City, Mayor Junard Chan urged his constituents to adhere to minimum public health standards and encouraged the police to enforce the law.
"It is now clear that the City of Lapu-Lapu is no longer placed in higher alert level status (Alert Level 3) after the IATF issued the latest information on higher alert level status on January 14-31, 2022," the mayor said in a statement.
Chan said he is also encouraging Oponganons to get vaccinated.
Lapu-Lapu City has the highest percentage of eligible vaccinees vaccinated in Cebu as of January 11, 2022, at 94.06% (first dose) and 71.12% (second dose), according to vaccination statistics. – Mitchelle L. Palaubsanon, JMD (FREEMAN)