CCMC completion pushed back anew
October 6, 2022 | 12:00am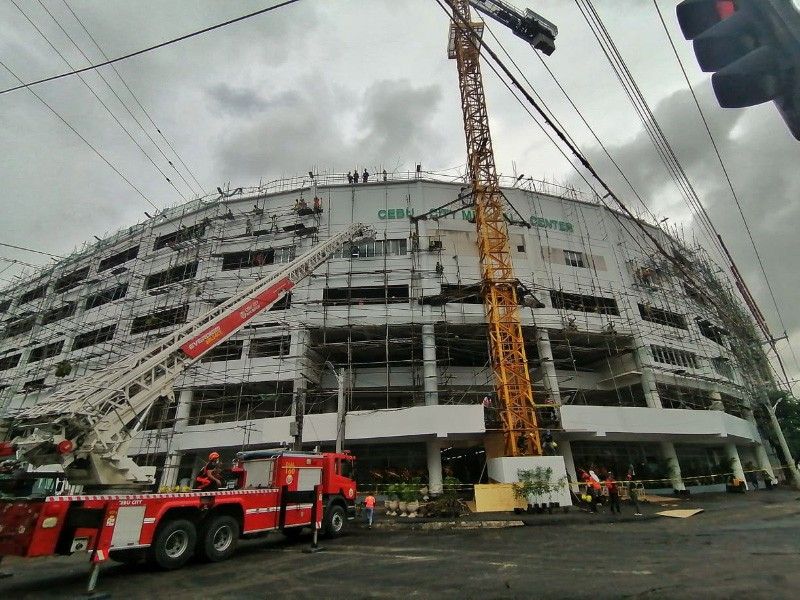 CEBU, Philippines — Mayor Michael Rama wished the new Cebu City Medical Center (CCMC) will be done in time for his birthday on October 28 and even threatened to dismiss the contractor if his birthday wish is not granted. The mayor failed.
The contractor, M.E. Sicat, needed more time to complete the remaining floors of the 10-storey hospital building. Rama said the contractor promised to finish the project in time for the 86th Charter Day celebration of the city on February 24 next year.
Rama said the contractor has committed to deliver the project by the first quarter of 2023. Although the construction is ongoing, the lower and upper grounds as well as the second floor are now operational.
A fast lane for the senior citizens and Persons with Disability (PWD) is also being provided at the outpatient department. The hospital's main laboratory was already upgraded and had been accredited as level 3.
Preparations are also ongoing for the transfer of geriatric ward and intensive care unit from the second floor to the third and fourth floors, respectively. The second floor will be used as the new dialysis center.
Recently, the CCMC was granted the level 2 accreditation by the Department of Health.
The city government is also planning to demolish the temporary CCMC building at the Land Transportation Office and Bureau of Fire Protection to give way for the construction of a medical arts building.
Pending the start of the construction, the city government plans to temporarily use the area as park.
Rama said he will not stop begging for donation until the CCMC is completed. He vowed to make the city hospital a world-class health facility.
Recently, the CCMC was granted the level 2 accreditation by the Department of Health.
Some investors and donors have already pledged to help the city government in the completion of CCMC. — (FREEMAN)