Group welcomes temporary halt to the construction of a modernized Carbon market
February 27, 2022 | 12:00am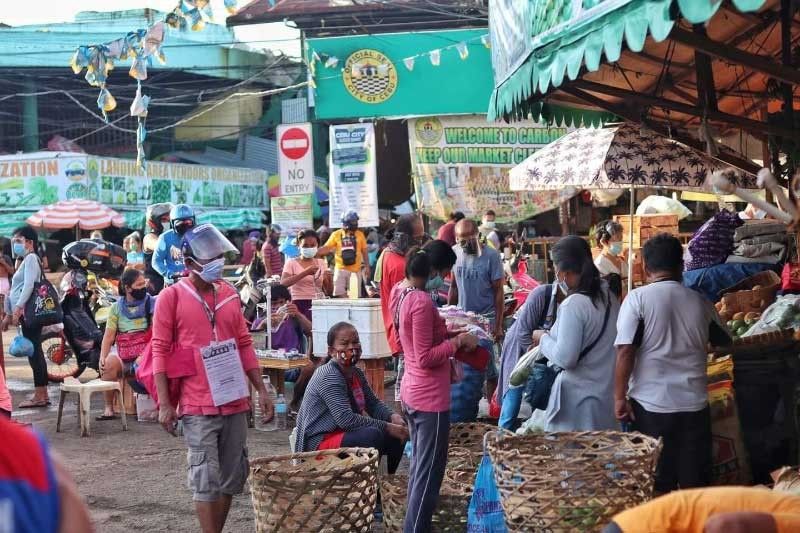 CEBU, Philippines — The Carbonhanong Alyansa alang sa Reporma ug Bahandianong Ogma sa mga Nanginabuhi (CARBON) lauded the move of the Cebu City Council to hold in abeyance all construction activities relative to the modernization cum privatization of Carbon Public Market via a motion filed by minority floor leader, Councilor Nestor Archival.
In a statement, Anna Marie S. Ariosa, chairperson of CARBON, said that it is only proper for the City Council to do what they should have done earlier or soon after they admitted, when Mayor Michael Rama was then the vice mayor and presided over the council, that the Joint Venture Agreement (JVA) the city signed with Megawide was defective.
Ariosa said that the project is anomalous because, as the City Council has admitted, it contains provisions disadvantageous to the city and to the many people who make a living in the said market.
It would be more anomalous, she said, if the City Council did not take steps to correct the defects and if Megawide was allowed to continue implementing it before the council could cure those defects.
"The welfare of affected small-time vendors, buyers and suppliers is paramount and the City Council would be guilty of dereliction of duty if it did not insure that," she said.
Ariosa said that the project should not be implemented until cured of all provisions that essentially privatize a public market.
Besides, she said that implementation should wait until vendors and all others who make a living in Carbon would have fully recovered from the devastation brought by COVID-19 and Typhoon Odette.
"Nevertheless, we must admit we do not trust Mayor Mike Rama to have the courage to order Megawide Construction Corporation to stop all implementing activities pending the approval of the Memorandum of Agreement (MOA) that the City Council approved last Sept. 1, 2021," the statement reads.
Ariosa said that Rama was reported in local newspapers at that time to say that the Carbon project "will proceed as scheduled" and the MOA he endorsed when he was vice mayor would already serve as the curative measures to the defective JVA.
"Moreover, do not trust that Megawide would abide by the resolution of the City Council because as we are witnessing now it is Megawide that is giving orders to MOD (Market Operation Division) and PROBE (Prevention Restoration Beautification and Enhancement) on activities related to the JVA," the statement added.
Ariosa also claimed that Councilor Raymond Garcia, whom they believe is Megawide's voice in the council, has insisted that only the court can stop Megawide from fulfilling the contract.
However, the group seriously doubts that their demands and alternative proposals would be considered as they have never been invited to take part in the crafting of the curative measures even when they were objecting openly and noisily but peacefully to a contract that would essentially privatize the Carbon market.
The group further stated that supported and assisted by individual consumers, suppliers, tax-payers, professionals, and miscellaneous groups of concerned Cebuanos, they are confident of success in their struggle to protect and save Carbon Public Market from private profiteers. — GMR (FREEMAN)