P600 thousand needed to repair CCQC
January 13, 2022 | 12:00am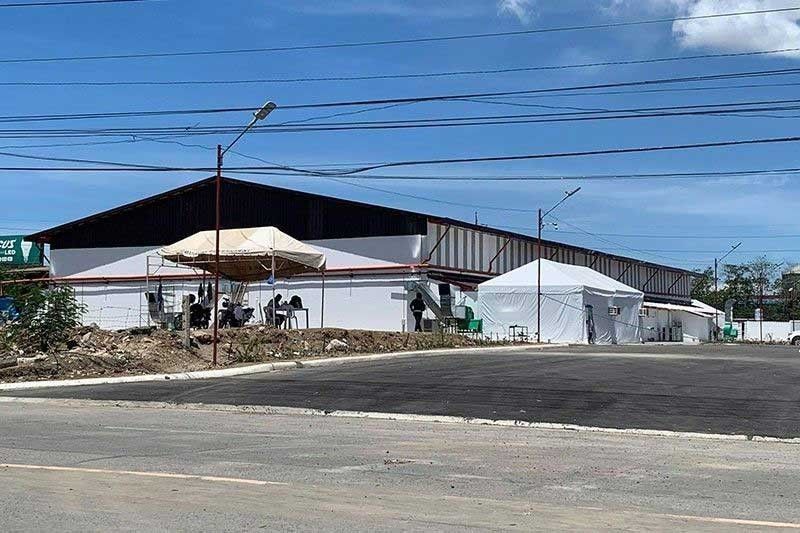 CEBU, Philippines — Less than two years after the construction of the controversial Cebu City Quarantine Center, it is set to undergo some repairs costing over P600,000.
Based on the Project of Works and Estimate (POWE), The FREEMAN learned that the CCQC repair will cost around P642,448.00.
The funding will be taken from the city's calamity fund under the infrastructure account.
CCQC, which started its construction in April 2020, was not spared from typhoon Odette.
Cebu City Councilor Jerry Guardo said there will be repairs of its roof and some minor repairs inside.
Way before the typhoon hit the city last December 16, however, there were already some leaks on the roof noted.
Cebu City Mayor Michael Rama earlier said they city will be utilizing the CCQC again, minus its negative pressure feature, as "it is not needed."
The late Mayor Edgardo Labella had been very proud of the CCQC for its negative pressure equipment and "state-of-the-art" monitoring equipment.
Councilor Nestor Archival, however, has noted that the said isolation facility's design did not fit for negative pressure.
Other than its design, though, the CCQC has been controversial since the beginning as it is built on a property owned by Cebu Provincial government via land swap.
Labella then said it will only take them 10 days to build it, but it took around two months to be operational.
The City Council then assigned to make a rundown of expenses incurred in the CCQC construction, but even to this day, it has not been shown publicly.
From over a P100 million, the construction budget was cut to around P50 million, thanks to some generous sponsors.
It, however, became more controversial when the Commission on Audit (COA) flagged CCQC for breaching government procedures, though the former administration defended it by saying it was an emergency due to COVID-19.
Mayor Rama, who was the vice mayor then, did not want to do anything with it, saying he is not involved with it.
Now, as cases are rising, the city needs the CCQC back, but Rama said, this time, it will no longer be the Cebu City Medical Center that is going to manage it, but those who handled his brainchild, the NOAH Complex at the South Road Properties. — JMD (FREEMAN)