Aid put on hold for Cebu City's unvaccinated seniors, PWDs
December 7, 2021 | 12:00am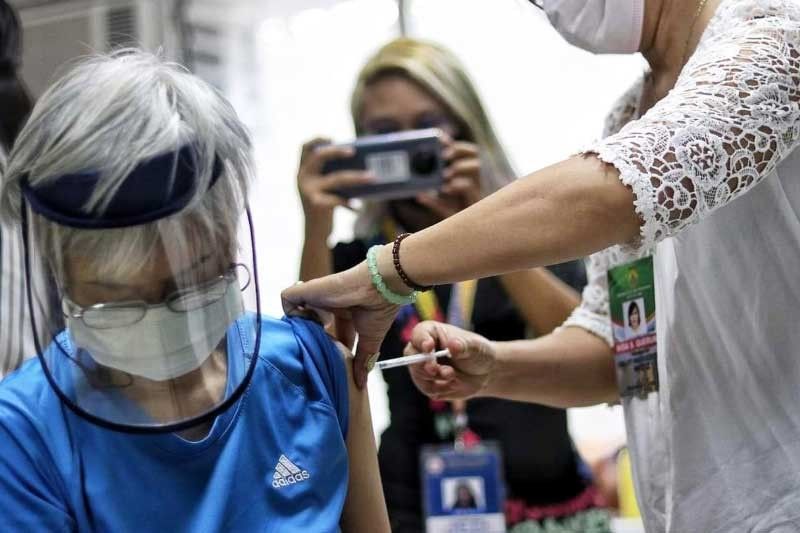 CEBU, Philippines — Cebu City is putting on hold the release of cash assistance to persons with disabilities (PWD) and senior citizens who are unvaccinated against COVID-19.
Mayor Michael Rama made the announcement Monday, December 6, just a few days before the city is scheduled to distribute aid to PWD residents on December 11.
"Unahon paghatag sa financial assistance ang PWD, tanang nabakunahan next, and partially vaccinated," Rama said.
Rama, a strong advocate of vaccination, said this is a way for the city to incentivize vaccination further.
Residents who are vaccinated get freebies and discounts at certain stores in the city. Some stores also disallow entry to unvaccinated customers.
There are around 12,000 PWD in Cebu City but City Hall is yet to determine the exact number of vaccinated members of the sector.
Aid to senior citizens, meanwhile, will be handed to them at the barangays. Rama said the city will suspend the cash cards at the moment.
The city issued cash cards to senior citizens in 2020 so they would not be exposed to the COVID-19 virus, considering that they were also not allowed to go out especially at the height of the quarantine restrictions.
With the number of cases now low and vaccines are available, Rama said he wants to encourage more seniors and PWD to get vaccinated.
For many months before the vaccination rollout in the second quarter of 2021, the Department of Health (DOH) and the city government have undertaken information campaigns. The city also went house to house to vaccinate the elderly and PWD who could not travel to vaccination sites.
Legal Process
Councilor Dave Tumulak who is running for mayor opposite Rama in 2022 said vaccination should be carried out legally.
"To clarify, I am not against compulsory vaccination, however, my stand is that it should be coursed through legal processes. In the absence of such, we should temper the regulations to consider the circumstances of our elderly and vulnerable sectors taking into consideration their doctor's advice," Tumulak said.
Rama said, however, that those unvaccinated still have time to get the jab as he directed the city's vaccination operations center and City Health Department to bring the vaccination to the barangays anew.
"Katong wa pa nabakunahi, there will be massive vaccination at their doorstep... at the barangays where we will have the distribution (of cash assistance). We will bring a team so no one can say that we did not give them the opportunity," Rama said.
Rama said the city will deal later the cases of PWD and seniors who may not be able to get the vaccines for medical reasons.
This development drew mixed reactions from individuals concerned and their families.
Charing Salcedo, 67, who is still unvaccinated because of fear, said she will probably be forced to get the vaccine if only to claim her financial assistance.
Francisco Nazareno who is fully vaccinated said he is still prefers for the city to release the aid to all seniors and PWD so that everyone's Christmas will be merry.
For Rama though, the city is racing against time as it aims to achieve herd immunity by yearend. He said the city hopes to open "everything" by New Year.
"Ablihan ang tanan basta bakunado na ta tanan!" Rama said.
So far, Cebu City has administered a total of 643,534 doses (first dose) and 457,249 doses for the second dose, plus 4,094 booster shots.
Based on records of the Visayas Vaccination Operations Center (VVOC), Cebu City has vaccinated fully 48.13 percent and vaccinated partially 67.74 percent of its eligible population.- Decemay P. Padilla, JMO (FREEMAN)