Sotto lauds VSMMC for international feat
November 13, 2021 | 12:00am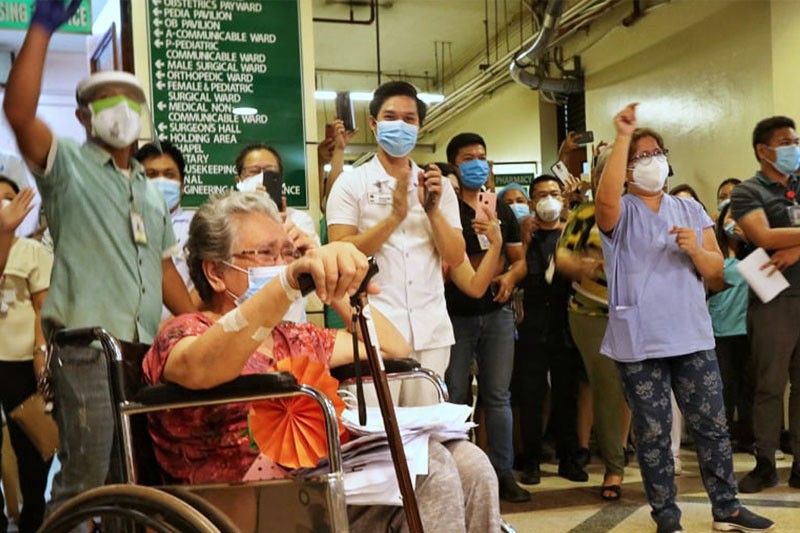 CEBU, Philippines — The Vicente Sotto Memorial Medical Center in Cebu City has received two major awards at the International Hospital Federation Awards 2021 during the 44th World Hospital Congress held in Barcelona, Spain.
The VSMMC received the bronze medal in the Dr. Kwang Tae Kim Grand Hospital Award and was awarded as honorable mention in the Seddiqi Holding Excellence Award for Corporate Social Responsibility Award.
The VSMMC is the only hospital in the Philippines which received the awards.
Senate President Vicente Sotto III has congratulated the officials and staff of the VSMMC for the recognition of their exceptional work that they have been doing, especially amid the health dangers posed by the coronavirus disease (COVID-19) pandemic.
"They have sacrificed so much in nurturing the sick back to health and saving the lives of the people of Cebu City and neighboring areas," said Sotto, who is aspiring for the vice presidency in the May 9, 2022 elections.
Sotto said that the medical team and hospital personnel of VSMMC, a government-owned medical facility, have provided excellent and superior healthcare services to the people of Cebu City and nearby areas.
"It is, thus, not surprising that the remarkable work of the medical center's health frontliners and support staff have been fittingly recognized by the International Hospital Federation at this year's IHF Awards Night," Sotto said.
The Dr. Kwang Tae Kim Grand Hospital Award recognizes a hospital or health service provider which has demonstrated excellence or outstanding achievements in more than one service, program, or project. It recognizes institutions which excelled in several areas including, but not limited to, quality and patient safety, corporate social responsibility, healthcare leadership and management practices and supporting sustainability initiatives.
Under this category, the VSMMC earned Bronze Award for its entry, Tatak Sotto: Beyond Healthcare Service Excellence.
The Seddiqi Holding Excellence Award for Corporate Social Responsibility Award is given to member institutions that demonstrate excellence or outstanding achievements in advancing corporate social responsibility.
Such achievements include activities which clearly demonstrate a commitment to corporate social responsibility like providing high-quality and affordable healthcare services for all; promoting inclusion and diversity in the workforce; reducing inequalities in healthcare service delivery; advancing universal healthcare in emerging and developing nations; developing innovative and ethical responses to social, climate and environmental issues; and harnessing a network of local stakeholders for sustainable and systemic responses to public health concerns.
Under this category, the VSMMC was awarded as Honorable Mention for its entry, Malasakit Center: Compassion Through Linking Patients and the Government.
The IHF Awards 2021 happened in Barcelona Spain during the IHF 44th World Hospital Congress on November 10, 2021. There were more than 250 entries all over the world according to IHF during the awards night.
The VSMMC management and staff thanked the Department of Health - Central Visayas Center for Health Development Regional Director Dr. Jaime Bernadas and to the Office of the Presidential Assistant for the Visayas Sec. Michael Dino for all the guidance and support. —FPL (FREEMAN)