Duterte asked to stop Consolacion reclamation project
November 8, 2021 | 12:00am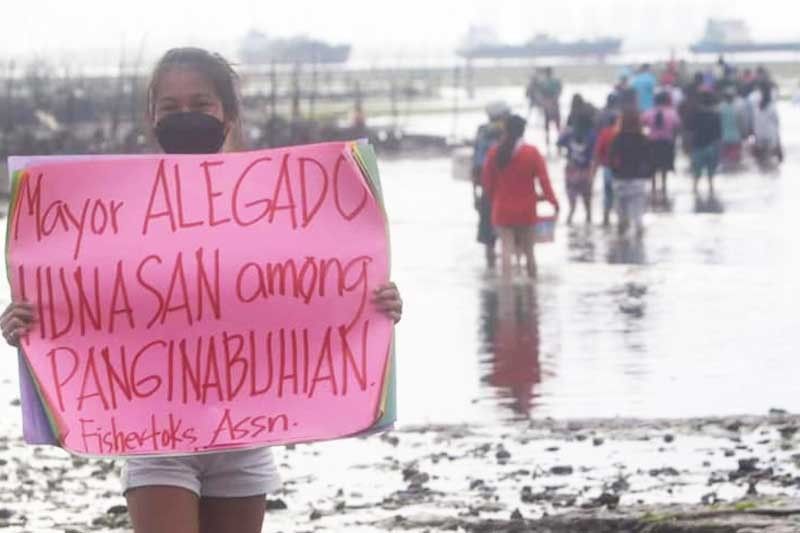 CEBU, Philippines — Another group of fisherfolk from the municipality of Consolacion, Cebu joined the call for President Rodrigo Duterte to intervene and stop the reclamation project in the said town.
Amidst the downpour of rain, around 200 fisherfolk mainly from Sitio Baha-Baha in Barangay Tayud, Consolation staged a protest yesterday morning expressing their opposition against the 235.8-hectare project being pushed by their local officials in partnership with a private consortium.
Aside from the fisherfolk of Consolacion, some fishermen from Mandaue and Lapu-Lapu cities also joined the protest.
Yesterday's protest against the reclamation project was the second to be conducted in less than a month.
The first one was done on October 17 were about 50 fishermen from the neighboring Sitio Bagacay boarded their fishing boats and caught some fish to debunk the claims of Mayor Johannes Alegado and his mother, Vice Mayor Teresita Alegado, that there was no fish in the area due to the presence of the shipyards.
To prove that the waters were rich in marine resources, they gathered shellfish and crabs along the shoreline since it was low tide at that time. They then cooked and had these for breakfast.
The fisherfolk yesterday signed a separate petition to the President, asking the country's chief executive to stop the reclamation project.
This is the third petition addressed to Duterte concerning the project due to its environmental impacts and fisherfolk stand to lose their livelihood if the reclamation project pushes through.
The first was signed by at least 2,000 workers of at least seven shipyards that the municipality wanted to remove in order to take over their foreshore areas in favor of the reclamation project.
Residents especially carenderia owners, boarding house owners and trisikad in Tayud whose livelihood depends on the shipyard operations in the area also wrote a separate petition to the President.
For his part, Consolacion mayor believed that these fisherfolk are just being used by shipyard owners affected by the project.
Alegado denied that there are still many fishes around the project area as the marine ecosystem was already damaged due to the shipyard around the area. — Rowena Capistrano, KQD (FREEMAN)