No vaccine, no entry rule in Lapu-Lapu City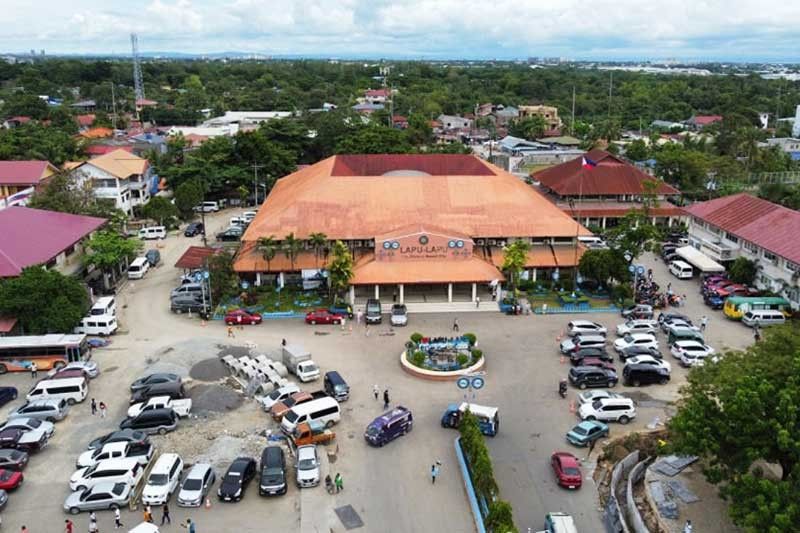 CEBU, Philippines — In a controversial move that drew criticism, Lapu-Lapu City has decided to disallow customers who are not vaccinated against COVID-19 from entering several establishments in the city.
The executive order issued by Mayor Junard Chan says the new rule will take effect on August 25, 2021 but the mayor said the policy can still change depending on how the COVID-19 situation in the city will unfold in the coming days.
"Akong timbang-timbangon ang Section 4 ug sa umaabot nga mga adlaw, laumi nga makahimo na ko ug desisyon kabahin niini. Tagae usa ko sa higayon nga tan-awon ang duha ka mga datos kon numero: Una, ang atong mga kaso sa COVID matag adlaw; Ika duha, ang numero sa nagpabakuna matag adlaw," Chan said.
Section 4 of E.O No. 2021-040 reads, "only vaccinated persons upon presentation pf their vaccination cards, shall be allowed to enter public and private markets including department stores, supermarkets, grocery and convenience store."
Opposition
Chan's post about the executive order has drawn 12,900 comments as of 5 p.m. Tuesday.
Netizens are asking the mayor to reconsider as there are residents who do not want to get vaccinated. They pointed out that it is a person's right to say no to vaccination.
"Mayor Junard "Ahong" Chan with all due respect. I think this is another way of saying to the people nga we don't have any choice but to get vaccinated. Asa na d.i atong right to choose ani mayor? I admire your works but I guess you'll lose a number of supporters just because of this," one netizen wrote.
Others also pointed out the slow rollout of the government's vaccination program – that many are already registered but have not received the vaccine until now.
Reason
Chan said the rising number of COVID-19 cases in the city and hospitals getting overwhelmed by patients are the main reasons he decided to put the policy in place.
And while he assured residents he will re-evaluate the policy, Chan said there might still be time for those not vaccinated to get the jab as the rule will not take effect until August 25.
Nagiel Bañacia, chief of the City's Disaster Risk Reduction and Management Council, defended the mayor's decision.
He said many of those who criticize the policy may not have been infected by the virus or have not experienced losing a loved one to COVID-19, thus, downplaying the importance of vaccination.
He emphasized the need to get vaccinated – to protect the people from the virus and ease the struggles of medical personnel and other frontliners battling the war against COVID-19.
"Dili nato paaboton nga ang mga frontliners mo-surrender na kay dili na madala gyud ang pagtakod sa COVID virus diha sa atong sitios ug kabaranggayan," he said.
Status
Lapu-Lapu City has 972 active COVID cases. It has vaccinated 77,658 residents – 53,376 for the first dose and 24,282 for the second dose.
There are five main vaccination sites, so far – the Hoopsdome, City Auditorium, Waterfront Hotel, Mactan Newtown Center, and Island Central Mall.
Satellite vaccination sites are located at the Barangay Agus Gymnasium, Gun-ob Elementary School, and Santa Rosa Community Hospital.
The vaccination sites are open from 8 a.m. to 3 p.m. from Monday to Saturday.
Other restrictions
Other guidelines in the Lapu-Lapu City E.O. that have taken effect on July 26, 2021 are the temporary suspension of all forms of non-contact and contact sports and events, non-essential mass gatherings, liquor ban, ban of videoke and karaoke activities.
Business establishments are also urged provide shuttle service for employees who live outside the city to contain their movement and contact with other people.
Dining at food establishments is limited to 50 percent of the establishments' maximum capacity. Twenty-four hour fastfood establishments are no longer allowed to entertain dine-in customers beyond 10 p.m.
Strict implementation of health and safety standards such as proper wearing of facemask, face shield, and physical distancing are also emphasized in the order.
Curfew in the city is now earlier at 10 p.m. until 4 a.m. like in neighboring Mandaue City and Cebu City.
Mandaue and Cebu City also re-imposed their liquor ban policy.
Mandaue Mayor Jonas Cortes aid the liquor ban is part of the precautionary and safety measure against COVID-19 as it shall also be prohibited for any person, including owners and managers of hotels, resorts, restaurants, convenience stores, sari-sari stores, and other establishments to serve and/or drink intoxicating liquor.
Inessential gatherings will also be prohibited.
Unvaccinated people
Meanwhile, Presidential Adviser Joey Concepcion has suggested in a meeting with President Rodrigo Duterte to restrict the movement of Filipinos who are unvaccinated.
The meeting was attended by the national Inter-Agency Task Force (IATF) for the Management of Emerging Infectious Diseases, chairman and Health Secretary Francisco Duque III, Metropolitan Manila Development Authority chairman Benhur Abalos, and various medical experts and key private sector leaders.
Concepcion said such move will further encourage individuals to participate in the country's vaccination roll-out, lessen the risk of the highly transmissible Delta variant, and help the economy recover.
He cited France's approach of considering unvaccinated individuals as a threat to public health.
To recall, the privilege of being fully-vaccinated was first emphasized in June this year when IATF announced that senior citizens residing in areas under General Community Quarantine (GCQ) and Modified GCQ (MGCQ) are allowed to go out as long as they bring their vaccination cards with them, which will serve as their quarantine pass for easier mobility. — with Dianah Salingguhay and Brigida Gerzon, CNU Interns, JMO (FREEMAN)