P4.5 million smuggled 'ukay-ukay' seized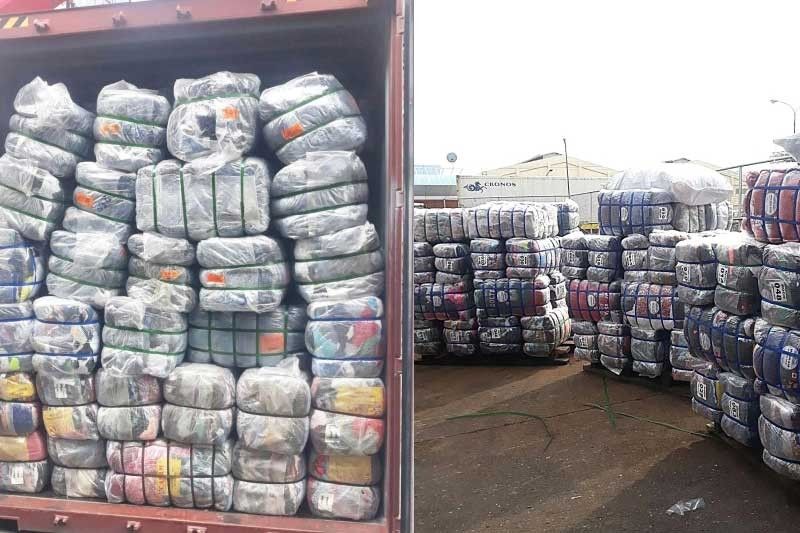 CEBU, Philippines — The Bureau of Customs (BOC)-Port of Cebu has seized smuggled second-hand clothes (ukay-ukay) worth P4.5 million.
Customs personnel conducted an inspection on July 15 after they received information about an illegal shipment from Thailand.
Upon inspection, customs discovered 588 bales and 16 sacks of used garments, which were declared as "household items" based on the electronic manifest.
The inspection was also in accordance with the Pre-Lodgement Control Order issued by Acting District Collector Charlito Martin Mendoza following a request from Customs Intelligence and Investigation Service (CIIS)-Cebu, which was tipped off by the Thai Customs Department about the illegal used clothing.
"We thank our Thai Customs counterpart for sharing with us their intelligence report on the shipment," said Mendoza, who also lauded the CIIS for its immediate action on the matter.
Mendoza stressed the importance of international cooperation among customs and agencies in the fight against smuggling.
A Warrant of Seizure and Detention was immediately issued against the shipment after finding probable cause for violation of Section 1113 (F) and (L-5) in relation to Section 118 (G) of the Customs Modernization and Tariff Act, and Republic Act No. 4653 prohibiting the importation of used clothing.
The seized articles, after finality of the forfeiture proceedings, will be disposed of in accordance with existing customs rules and regulations. — Sly Anthonette E. Baseo, CNU COMM Intern, KQD (FREEMAN)