More than 600 TPUJs back on city roads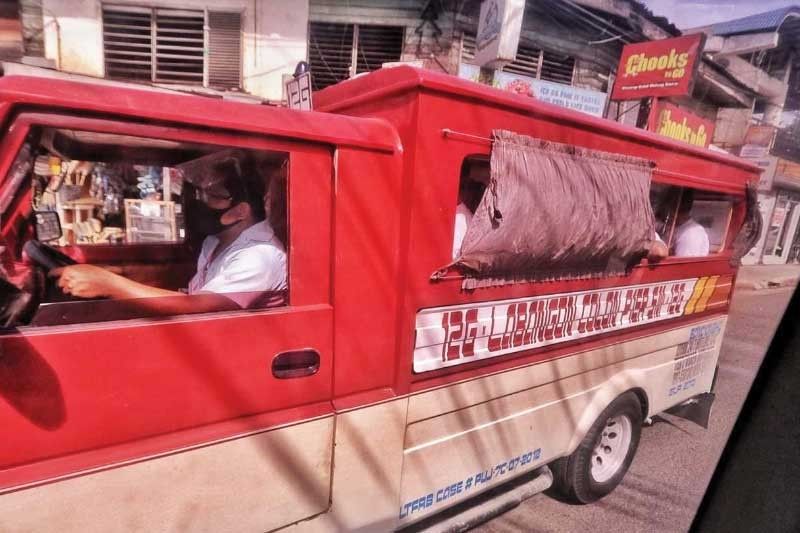 CEBU, Philippines — More than 600 traditional public utility jeepneys (TPUJs) are now serving 37 routes in Cebu City after more units have been given the green light to operate during this pandemic.
Land Transportation Franchising and Regulatory Board-7 Director Eduardo Montealto said an additional 153 units of TPUJs have been given special permit to operate.
Since there were 458 units earlier given such permit, the total number of TPUJs plying the roads in Cebu City is now 611.
Montealto said that no operator is allowed to ply jeepney units unless they have a special permit to operate issued by LTFRB-7, subject to compliance with other requirements such as passing the roadworthiness test, plastic barrier inside the unit, as well as an inspection of the unit by the Land Transportation Office-7.
LTFRB-7 allocated 1,200 slots for TPUJs wanting to hit the road in the midst of the pandemic but as of June 6, only 611 have taken advantage of this arrangement.
Cuenco office resume ops
Meanwhile, office of Cebu City Councilor James Anthony Cuenco, which is tasked to process applications for Balik-Pasada permits (BPPs), resumed operations Monday following its temporary closure after an administrative staff worker had tested positive for COVID-19.
"We are back to normal since that Monday and are now in full operations. Thank God, nobody else among the staff got tested positive," said Cuenco.
He added the office has conducted several safety measures, including disinfection.
"So no additional protocol has been implemented because we are maintaining what we did the last time. There are still barriers in the office although it has already been disinfected," said Cuenco.
He said his office is now back at processing Balik Pasada permit applications, issuing acknowledgement receipts, and accepting TPUJ driver applications.
While Cuenco's office was closed, the Cebu City Transportation Office-Public Mass Transportation Division (CCTO-PMTD) was temporarily designated to facilitate these functions.
Cuenco said that since October last year, at least 851 Balik Pasada permits have been issued.
Considering that the city appears to be slowly transitioning back to normal with many establishments having reopened and more people going outside of their homes, this number remains insufficient to cover the city's transport demand.
Thus, Cuenco said he will ask that more modern public utility jeepneys (MPUJs) be fielded in certain barangays to address complaints on the lack of PUJs in these areas.
"We are fielding MPUJs to these routes instead because most TPUJs are already unserviceable considering nga dugay na wa kadagan and the operators would rather sit it out and wait for the release of their loans to purchase new MPUJs rather than spend a fortune to repair the dilapidated units," he explained.
Cuenco said six MPUJs will be deployed for the Oppra-Kalunasan and Quiot routes. — Deogracia William Bemida, Silliman University Intern, JMD (FREEMAN)