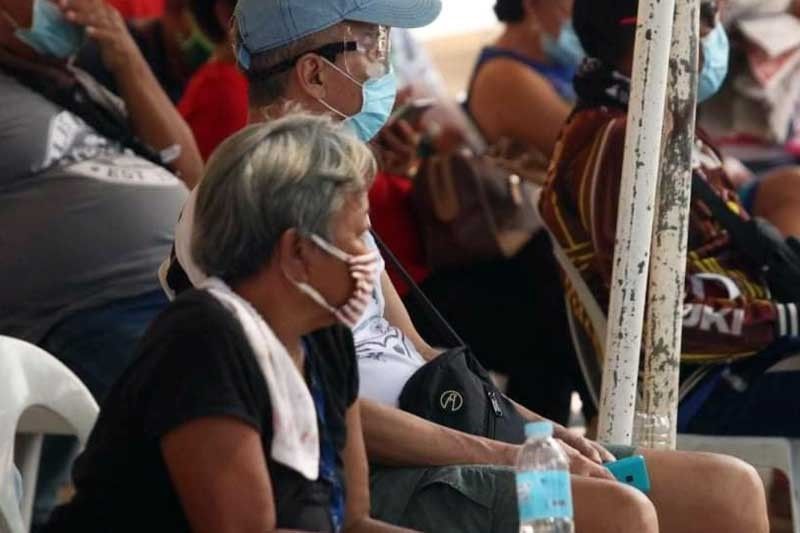 Rama said the vaccination is only for selected registered seniors, which belong to the government's A2 priority list. Other priorities are healthcare personnel (A1) and persons with comorbidities or health risks (A3).
Vaccination for Cebu City senior citizens starts Monday
CEBU, Philippines — The COVID-19 inoculation for senior citizens in Cebu City is set to start Monday, Vice Mayor Michael Rama announced yesterday.
Rama said the vaccination is only for selected registered seniors, which belong to the government's A2 priority list. Other priorities are healthcare personnel (A1) and persons with comorbidities or health risks (A3).
"Akong iklaro kay naay mga identified barangays nga naa na sa listahan, naa namay na-register. Dili na ingon open to all... We will be checking on kinsay nag-register didto, especially naa sa atoang vaccination information management system," said Rama.
Rama, lead convenor of the city's vaccination program, said the plans for such activity, especially the schedule, are now being polished.
"We already have the template on what to do and that will still be, more or less, polished," he said.
The elderly who are scheduled for vaccination on Monday or next week will be informed as the City Vaccine Board will also be connecting with the Association of Barangay Councils.
Rama said the vaccination will be held at the city's vaccination sites as the idea of having it in hospitals was already aborted.
City Health officer-in-charge Jeffrey Ibones said at least 23,000 senior citizens have manifested their interest to be vaccinated.
Ibones said 13,000 of this are from the online registration, while 10,000 are from the house-to-house survey.
"Ato ibutang sa atong mind nga dili sa tanang nagparehistro, magpabakuna. Naa man sa'y uban nga magparehistro sila tungod kay undecided sila. Mao na nga atong gipaningkamutan nga magpabakuna gyud sila. Dili lang ingon magparehistro, kun dili magpabakuna sad gyud sila," said Ibones.
Vaccination drive
Moreover, Rama has called on city councilors to help in the city's vaccination campaign drive to encourage more seniors to register and have themselves vaccinated.
Rama said they should not only be visible during election campaign period, but especially at this point in time when the vaccine confidence in Cebu City is still considerably low.
Rama is looking at around a hundred thousand seniors in Cebu City including those that have no senior citizen cards.
"As of now, we have not yet seen a number that is substantial enough. We might be flooded with vaccine, but we don't have any clients. So the most important thing now is bring the clients to the vaccination sites which this time are better because they will be in malls, well-ventilated schools and soon, a well-ventilated gyms," said Rama.
Rama is looking at having big ventilated gyms as part of the vaccine sites as the process of vaccination is multi-level, from registration to assessment and counselling, vaccination and observation after vaccination.
Rama said he got the idea of involving the rest of the City Council in the vaccination program from info-dissemination campaign to vaccination itself and the likes from the government of Taguig.
"Kanang akong gitrabaho, I learned that from Taguig. Taguig really let their council members go down and be a part of the advocacy, the promotion and massive information, with medical and those with know-how," said Rama.
Rama also reminded the councilors to also remind the locals about WUHAN (Wash your hands, Use your face mask, Have your temperature checked, Avoid crowded places, and Never touch mouth, eyes and nose.).
Even after vaccination, health protocols will be observed still to stop the spread of COVID-19 here.
At the moment, the Emergency Operations Center (EOC) said there are 745 active cases, which come from the city's 66 barangays.
Mandaue registration
In another development, online registration of seniors in Mandaue City is still ongoing in preparation for the vaccination rollout.
Association of Barangay Councils- Mandaue president Ernie Manatad, who also sits as chairman of the Mandaue City Vaccine Board, said the city has registered over 14,000 seniors for vaccination as of April 15.
He said the figure represents about 60 percent of the target 24,000 seniors.
"Ato pa gihapon giawhag ang mga barangays to expedite and complete their enumeration sa masterlisting," Manatad said.
Supposedly, he said the deadline for the registration was up already, but since there are no vaccines yet the masterlisting continues.
As of April 14, 2021, the Department of Health-7 listed 567,229 senior citizens eligible for vaccination in Central Visayas. — Mary Ruth R. Malinao and Mitchelle L. Palaubsanon, KQD (FREEMAN)